2022 All the NEW Ms. Marvel Disney+ Funko Pops! Collection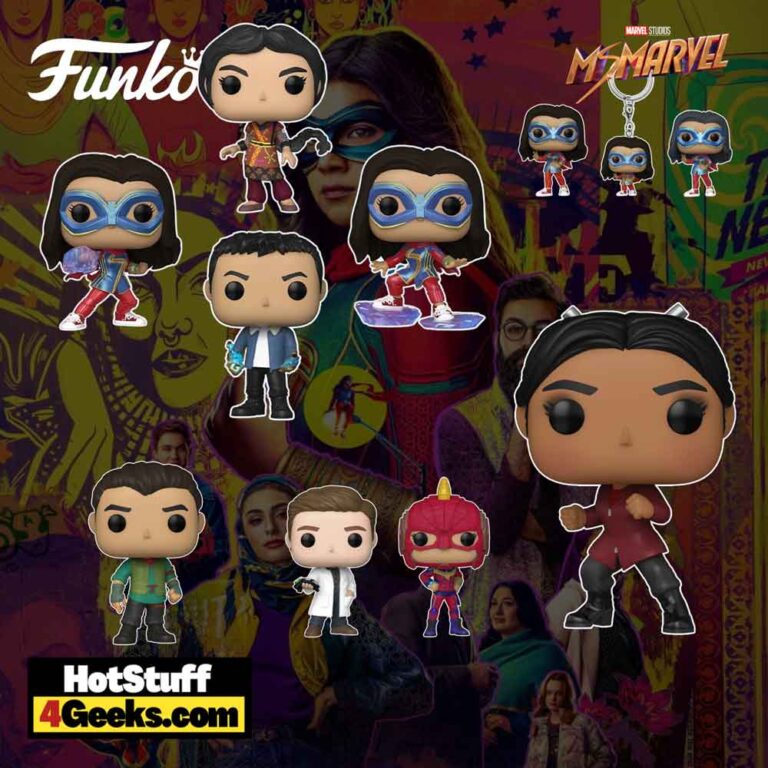 Kamala Khan is Marvel's first Muslim superheroine and the first character who has taken on the mantle of Ms. Marvel to earn an original comic book!
Created by screenwriter Sue DeConnick and illustrator Scott Hepburn, this version of Ms. Marvel made her comic book debut in 2013 in volume four of the Captain Marvel comics but soon gained her comic book series.
And now, the young warrior is being introduced into the Marvel Cinematic Universe (MCU) with her own series on Disney+!
With Ms. Marvel, the MCU Disney+ series release also arrives some new merchandise. In particular, we have new Ms. Marvel Funko Pop! Vinyl Figures on the way:
Ms. Marvel – Ms. Marvel With Peace Sign Funko Pop! Vinyl Figure
Ms. Marvel – Ms. Marvel Diamond Glitter Funko Pop! Vinyl Figure – Hot Topic Exclusive
Ms. Marvel – Kamala Khan Funko Pop! Vinyl Figure
Ms. Marvel – Bruno Funko Pop! Vinyl Figure
Ms. Marvel – Najma Funko Pop! Vinyl Figure
Ms. Marvel – Red Dagger Funko Pop! Vinyl Figure
Ms. Marvel – Aisha Funko Pop! Vinyl Figure
Ms. Marvel – Kamran Funko Pop! Vinyl Figure – Target Exclusive
These pop figures are now available for pre-order at the links below (click to jump!)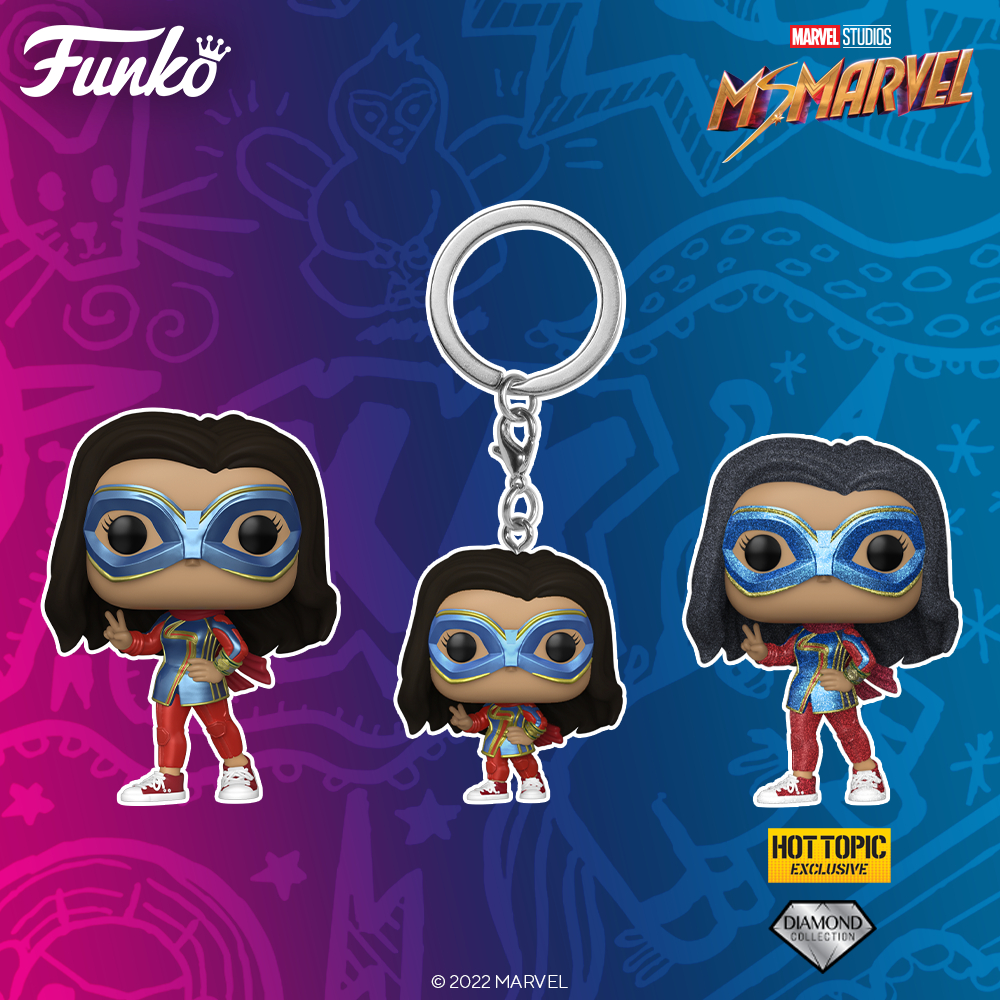 Upcoming Releases:
Ms. Marvel – Captain Marvel Funko Pop! Vinyl Figure
Ms. Marvel – Kamala Khan (Halloween) Funko Pop! Vinyl Figure
These are still unofficial releases. I'll update more information in the long run.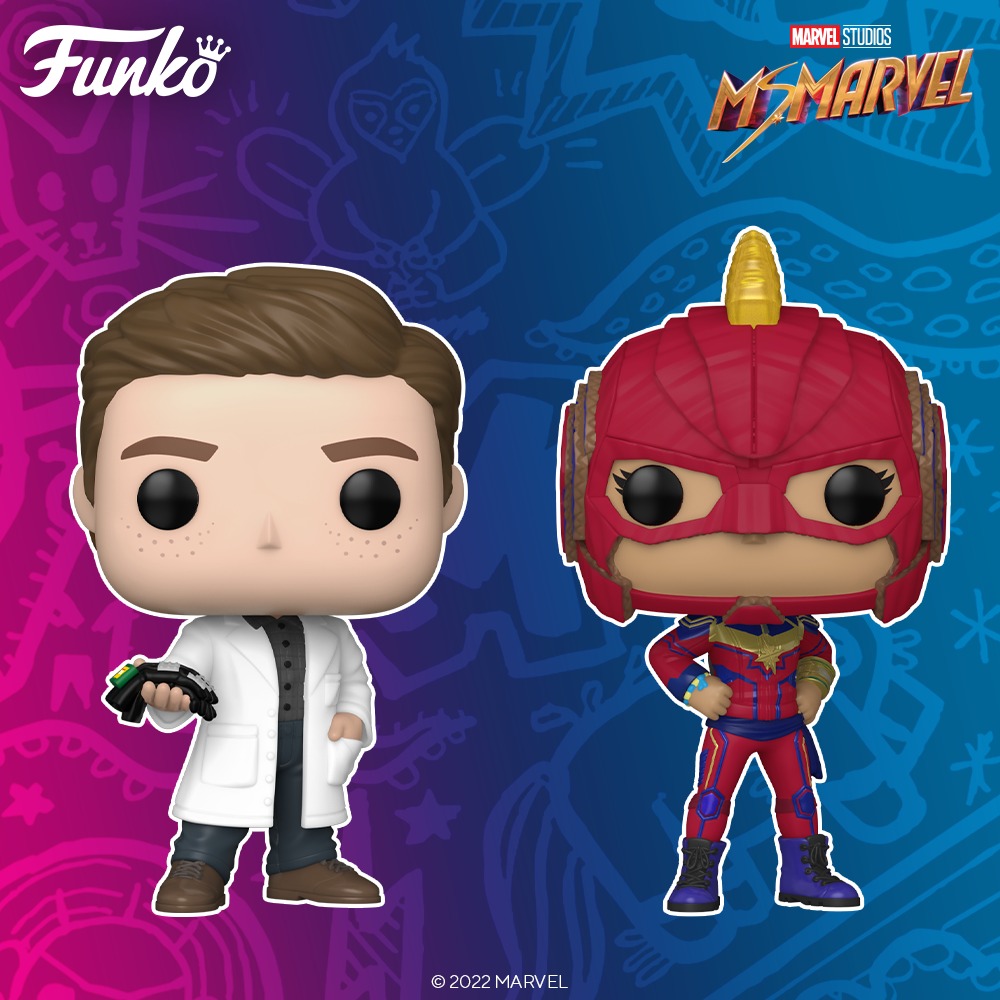 Kamala Khan is the youngest daughter of a Pakistani family that moved to the United States. She was born on American soil, more precisely in Jersey City.
However, even though she leads a western life, she constantly interacts with her culture. Both Kamala and her family are religious.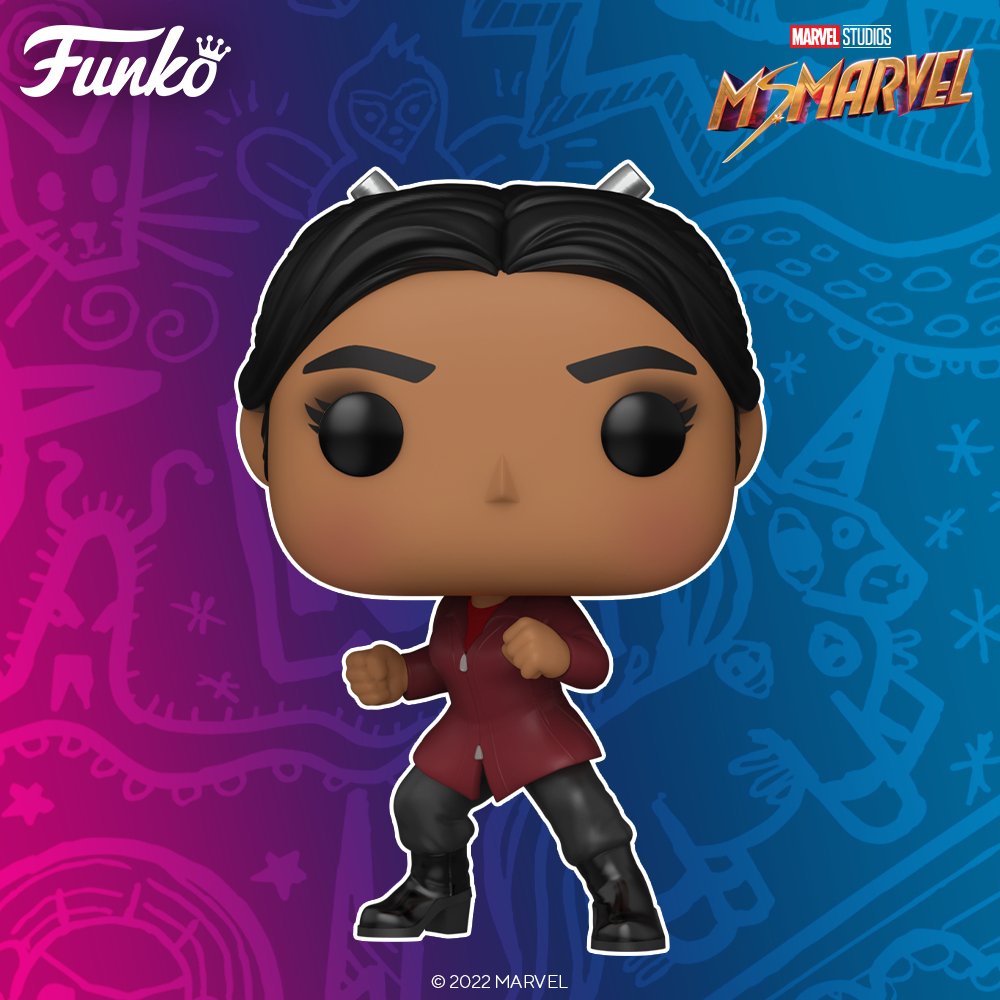 Among her hobbies are video games and writing fanfics about her favorite superheroes. Kamala is a big fan of Iron Man and Captain America, but especially Carol Danvers, Captain Marvel, the person who most inspires her life.
Like many teenage girls, Kamala also lives with the dramas of her age.
She wants to have fun and hang out with popular friends, but her culture and parents sometimes make it difficult.
One day, Kamala disobeyed her parents' orders and snuck out of the house to go to a party.
Although she had intended to have a good time, all she accomplished was being teased by her classmates.
Kamala knew when she was unwelcome and soon returned home. However, as she made her way home, she was enveloped by a mysterious mist that caused her to faint.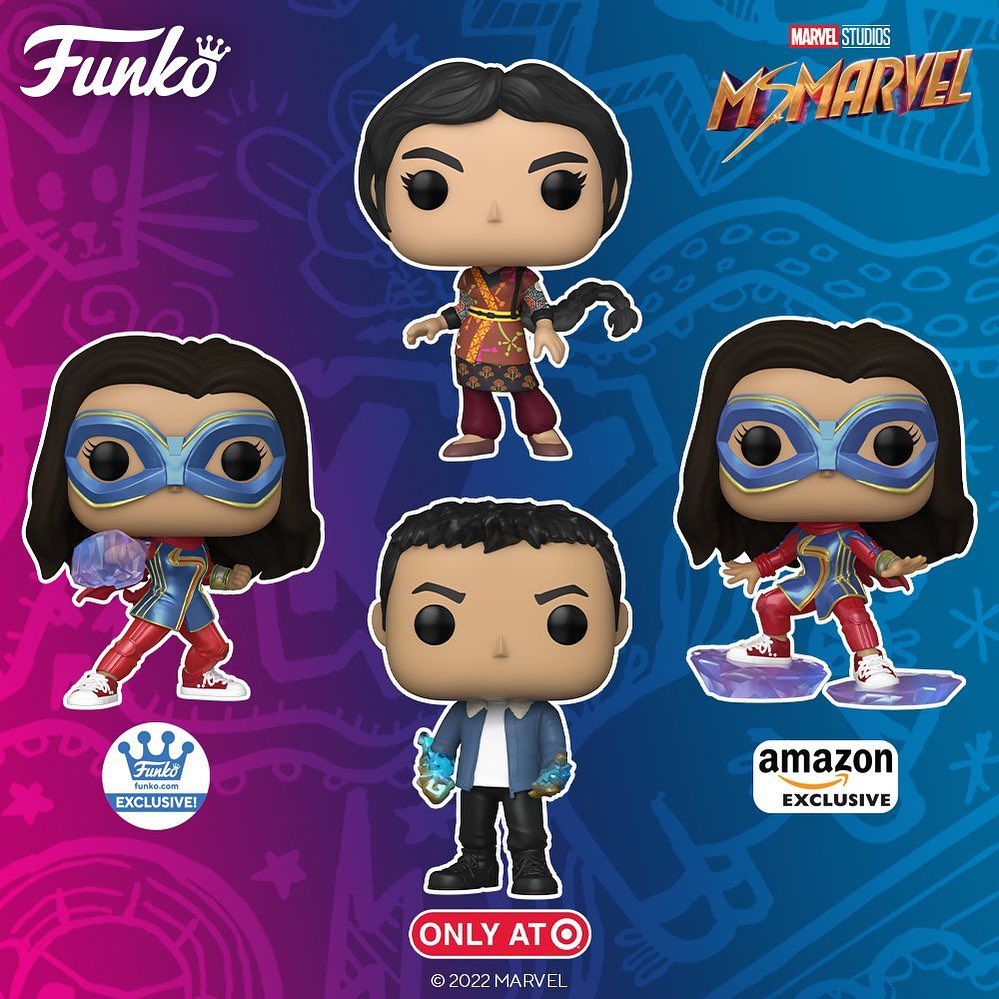 It was an earthly mist, a mutagenic substance that activates the powers of people possessing the inhuman gene, as Kamala's case described. The fog caused the girl to generate a cocoon where her body mutated.
While unconscious, Kamala had a vision of her favorite heroes, who scolded her for disobeying her parents and asked her what she wanted in life.
Kamala replied that she wanted to be beautiful, unique, a warrior, and less complicated. She wanted to be like Captain Marvel.
Upon waking up from her cocoon, Kamala saw that she had transformed into a younger version of Carol Danvers, wearing the uniform from when Danvers was still Ms. Marvel.
In addition, she noticed that she had gained the ability to alter her body in any way she wanted.
That same night, Kamala returned to the party and saved the girl who had taunted her earlier, preventing her from drowning in the lake.
Starting now, you can receive 10% off in-stock items with my special link at Entertainment Earth!
 Enjoy!
As an Amazon Associate I earn from qualifying purchases
Want more stuff like this?
Get the best viral stories straight into your inbox!
Don't worry, we don't spam