NEW My Hero Academia (MHA) Funko Pops! Wave 2023. Get Ready!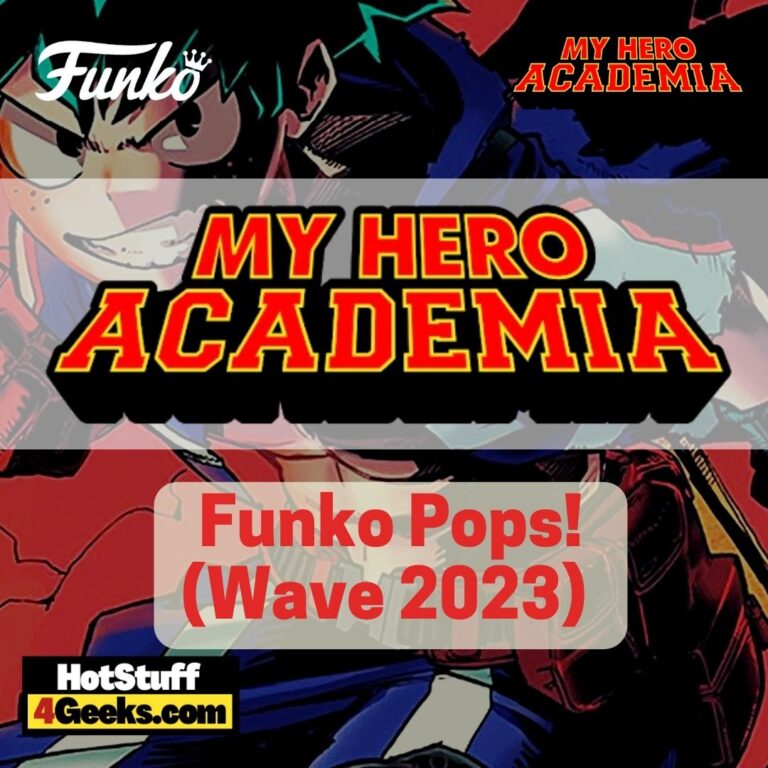 Calling all My Hero Academia fans! Get ready to amp up your collection with the electrifying new wave of My Hero Academia Funko Pops (wave 2023)! These highly sought-after collectibles pay homage to the beloved characters from the sensational anime series.
These pop figures can be found at the links below at its release – click to jump or scroll to continue reading!
Wave 2023 introduces a lineup of Funko Pops that captures the essence of the vibrant My Hero Academia universe.
These Funko Pops embody the unique traits and personalities that have captivated fans around the globe.
Whether you root for the heroes or find yourself drawn to the allure of the villains, this wave offers something for everyone.
Each Funko Pop is meticulously designed with incredible attention to detail, ensuring that every aspect of the character's appearance is faithfully recreated.
The vibrant colors, expressive poses, and iconic costumes make these figures a true celebration of My Hero Academia's visual charm.
Whether you display them proudly on your shelf or use them as companions during your binge-watching sessions, these Funko Pops serve as delightful reminders of the extraordinary world of My Hero Academia.
They spark joy, inspire heroism, and invite you to relive your favorite moments from the series.
Unleash your inner hero and embrace the Plus Ultra spirit as you embark on this fun-filled quest!
Here are the My Hero Academia Funko Pops (wave 2023) releases:
Izuku Midoriya Funko Pop! Vinyl Figure
Shoto Todoroki Funko Pop! Vinyl Figure
Tenya Iida Funko Pop! Vinyl Figure
Momo Yaoyorozu Funko Pop! Vinyl Figure
Fumikage Tokoyami Funko Pop! Vinyl Figure
Denki Kaminari Funko Pop! Vinyl Figure
Hitoshi Shinso With Glow-In-The-Dark Chase Funko Pop! Vinyl Figure
Shoto Todoroki Glow-In-The-Dark (GITD) Funko Pop! Vinyl Figure – Volcano X Exclusive
Tenya Iida Glow-In-The-Dark (GITD) Funko Pop! Vinyl Figure – Brad's Toys Exclusive
My Hero Academia Funko Vinyl Figures (Wave 2023) can be found at the links below (click to jump!)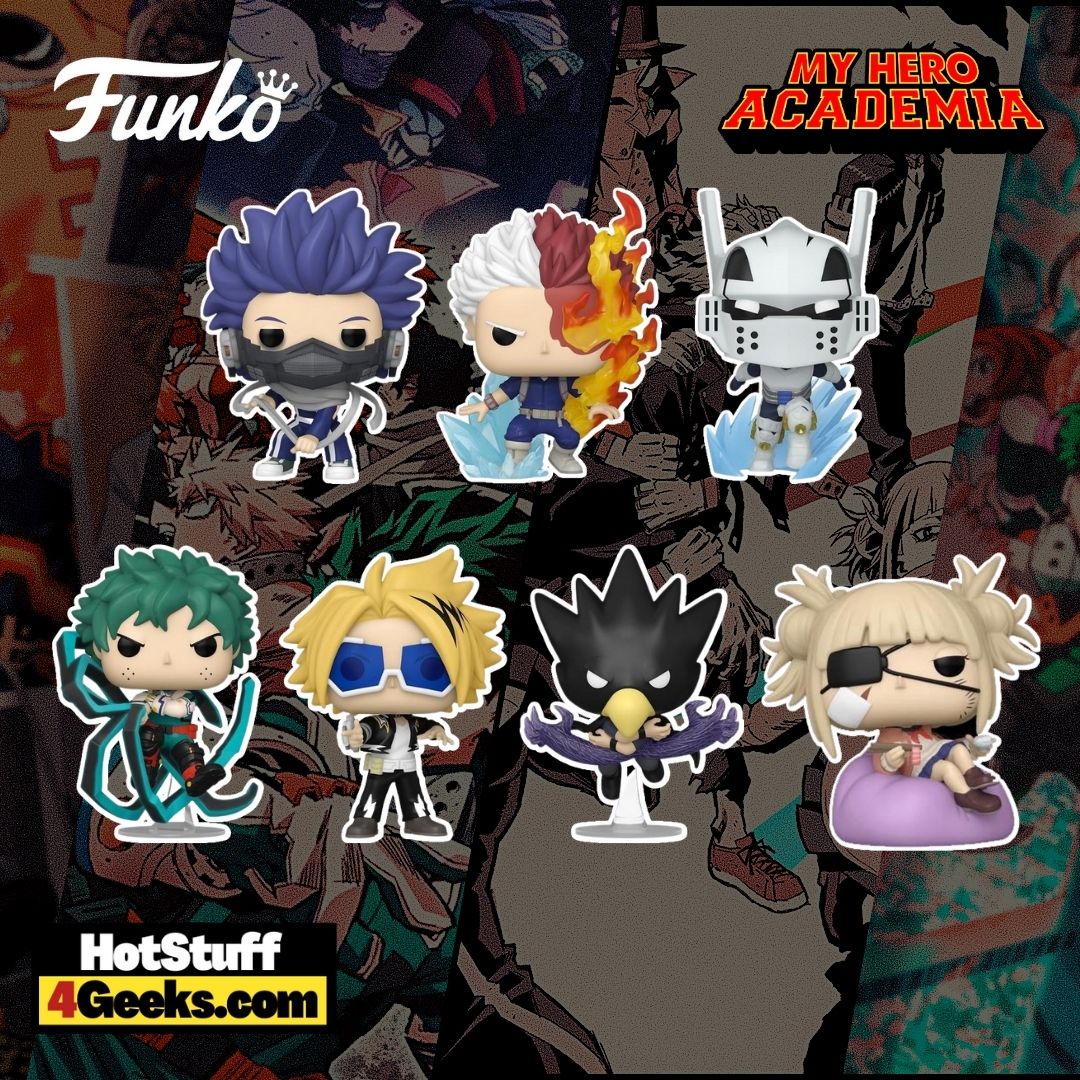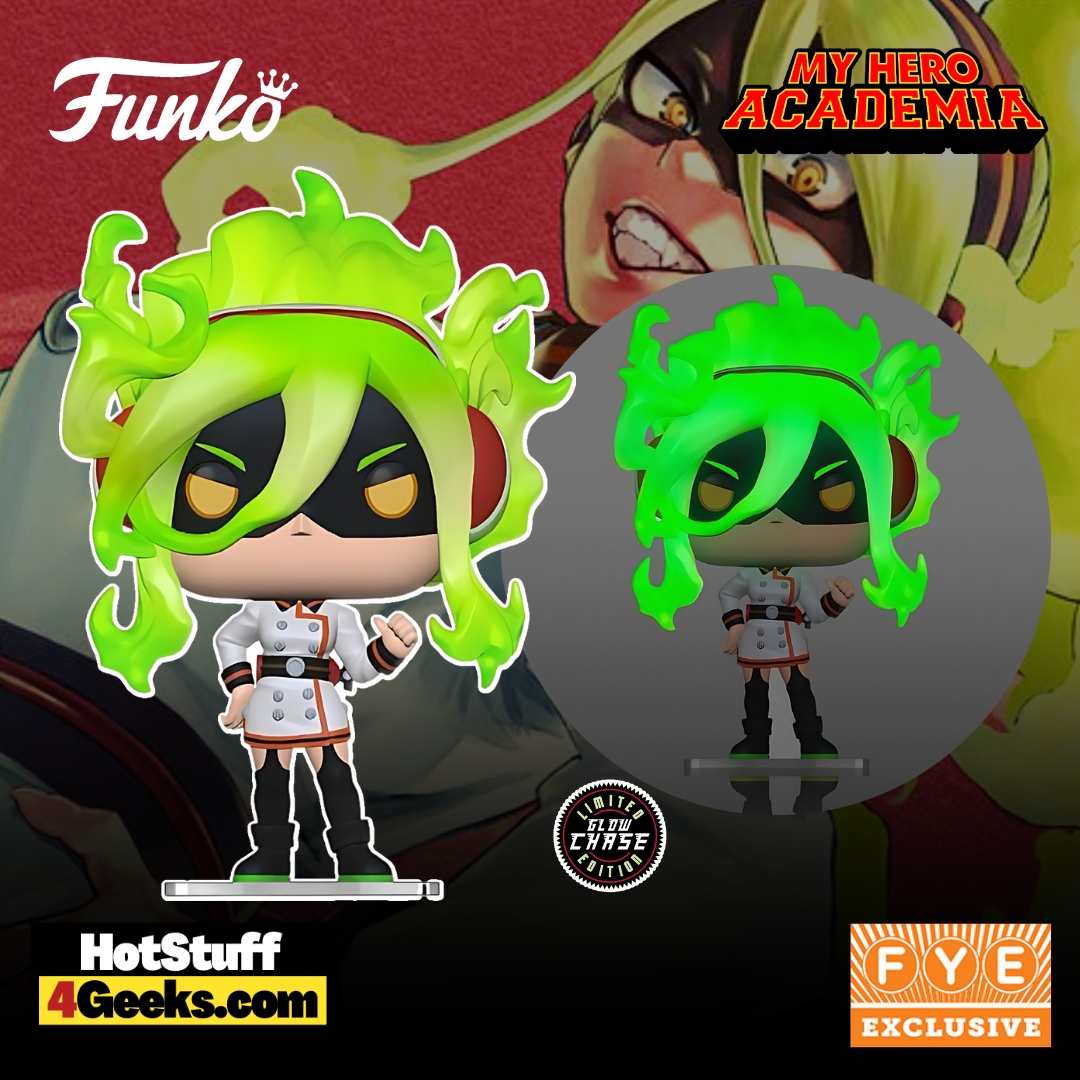 In a realm where superpowers reign supreme, and the concept of heroism takes center stage, My Hero Academia has emerged as a groundbreaking anime that captivates viewers with its perplexing blend of action, storytelling, and endearing characters.
From the very first episode, My Hero Academia seizes your attention with its irresistible premise.
Unlike other shonen anime that often stumble through lengthy introductions, this series wastes no time and propels you headfirst into a narrative that grabs hold of your imagination.
Within moments, you find yourself immersed in a world brimming with superpowered heroes, menacing villains, and a protagonist who dreams of becoming a symbol of hope.
My Hero Academia's storytelling prowess lies in its simplicity and effectiveness.
It deftly weaves together elements of camaraderie, personal growth, and overcoming adversity to deliver a narrative that resonates with audiences of all ages.
Each arc builds upon the last, progressively adding layers of depth and realism to the characters and their journeys.
The meticulously crafted fight sequences, brimming with adrenaline-pumping action, come to life on the screen.
The series pays homage to its comic book influences, blending them seamlessly with its unique anime style.
Every frame is a testament to the dedication and talent of the animation team, ensuring a visually enthralling experience.
In a genre notorious for its slow pacing, My Hero Academia defies expectations.
The series strikes the perfect balance between progression and lingering moments, drawing viewers into an addictive rhythm.
With minimal filler episodes, every chapter contributes significantly to the overarching plot, never leaving room for boredom.
Amidst the intense battles and high-stakes heroics, My Hero Academia sprinkles moments of lighthearted comedy.
The clever humor adds depth to the characters, allowing them to explore complex themes without compromising the overall tone.
The series navigates between heartwarming and hilarious moments with finesse, evoking a rollercoaster of emotions that keeps viewers wholly engaged.
One of My Hero Academia's distinguishing features lies in its approach to power scaling.
The protagonist, Izuku Midoriya, embarks on a remarkable journey from a powerless underdog to a formidable hero.
Unlike many shonen protagonists who effortlessly obtain unimaginable power, Midoriya's growth is earned through unwavering determination, grueling training, and incremental progress.
His struggles and triumphs make for a captivating and relatable journey.
As we celebrate the brilliance of the My Hero Academia anime, we must also acknowledge that its manga counterpart is reaching its highly anticipated finale.
With creator Kohei Hpivotalhinting at the approaching endgame, fans are brimming with excitement and anticipation to witness the climactic battles and resolution of long-standing storylines.
In the world of My Hero Academia, where quirks and heroism intertwine, the journey may be coming to a close, but the spirit of heroism will forever burn brightly within our hearts.
Plus Ultra!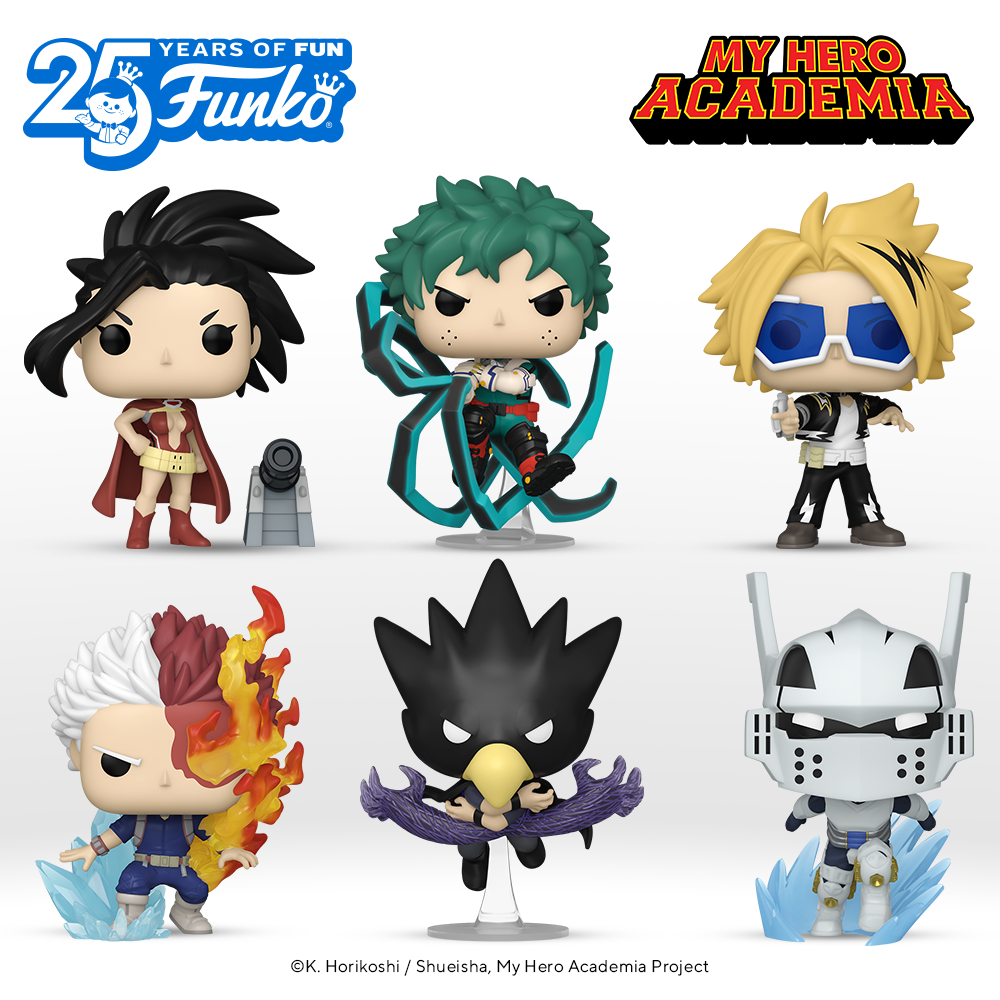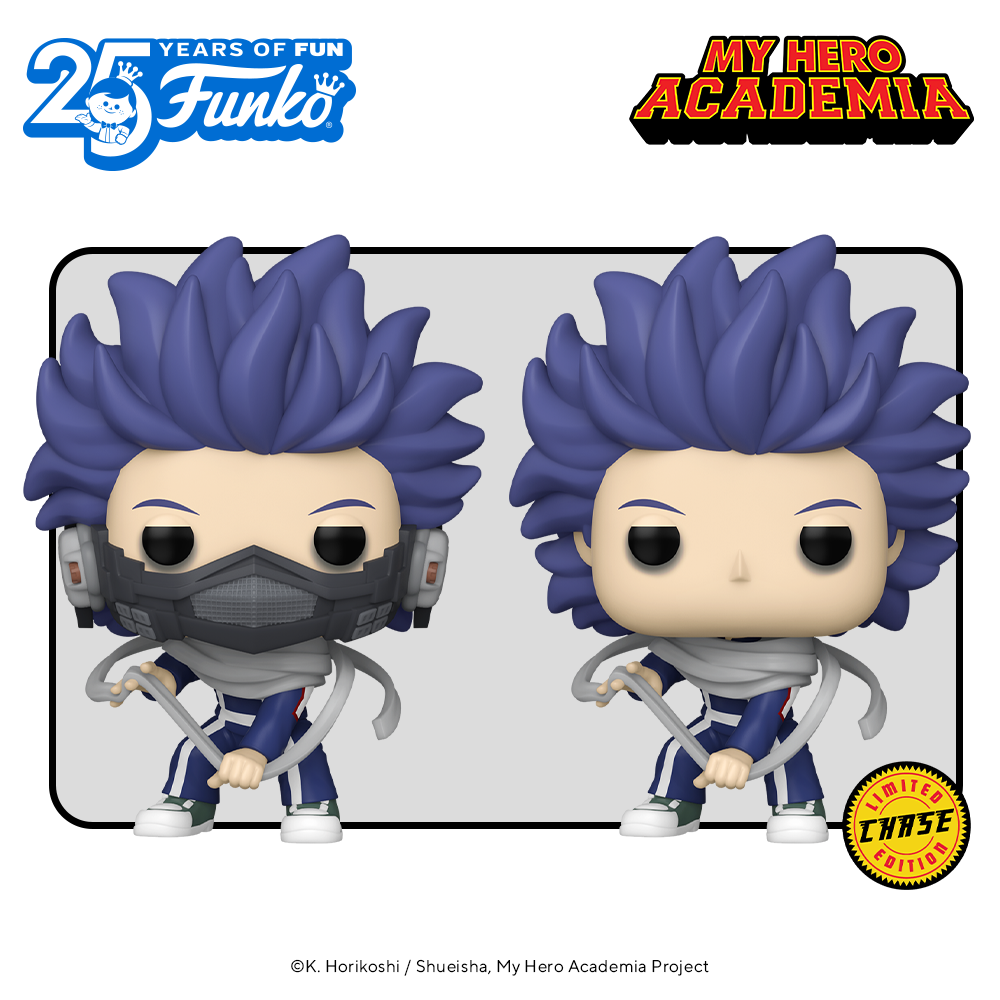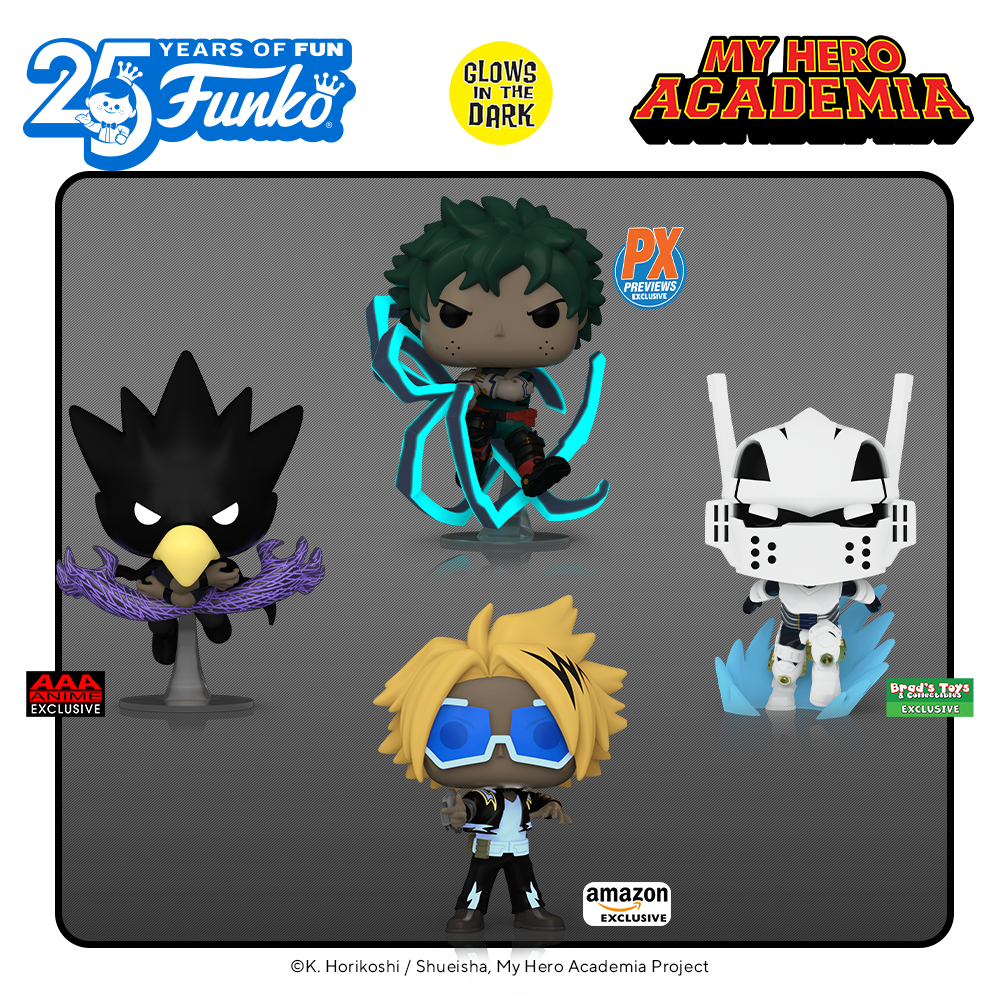 Starting now, you can receive 10% off in-stock items with my special link at Entertainment Earth!
 Enjoy!
As an Amazon Associate I earn from qualifying purchases
Want more stuff like this?
Get the best viral stories straight into your inbox!
Don't worry, we don't spam