2022 NEW Naruto: Madara Uchiha (Six Paths) Glow Funko Pop!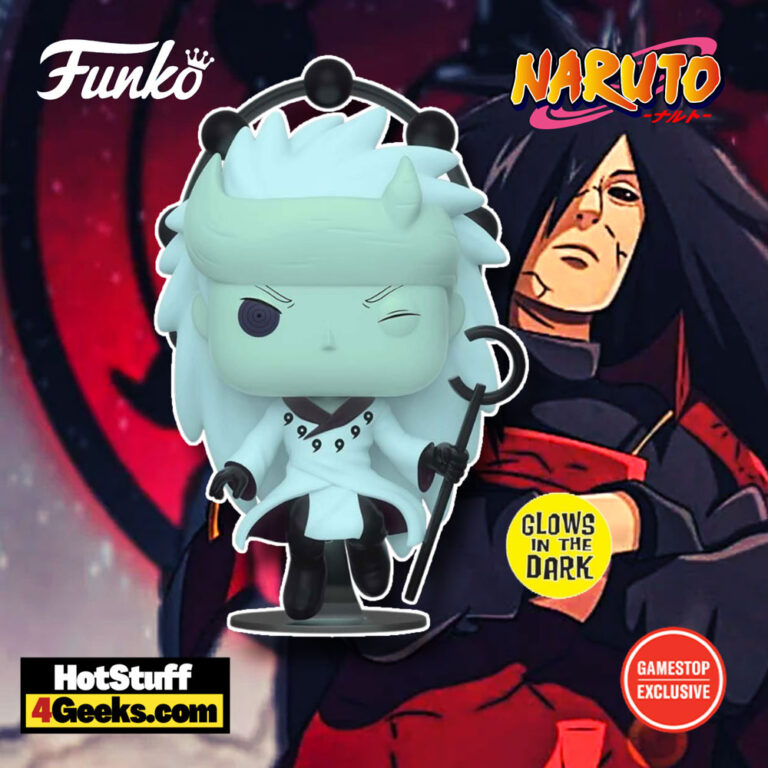 The new Funko Pop! Animation: Naruto Shippuden – Madara Uchiha (Sage of Six Paths) Glow-In-The-Dark (GITD) Funko Pop! Vinyl Figure – GameStop Exclusive depicts the legendary shinobi, who dreamt of casting Infinite Tsukuyomi over the world and lived for this goal.
The pop figure is now available for pre-order at the links below – click to jump or scroll to continue reading!
Madara Uchiha is the most feared name in all of Naruto's history, and he actually appeared, the villain showed that nothing they said about him was fiction.
Madara Uchiha is, without a doubt, one of the greatest ninjas of all time in Naruto. Battle-hungry, a prodigy only compared to his own rival, Hashirama. He was the "ultimate boss" built from the beginning of the story… until Kaguya came along, but that's another topic.
When he goes into battle, no matter how many armies are in the way – devastation like no other is arriving.
The GameStop exclusive, Madara Uchiha (Sage of Six Paths) GITD Funko Pop! is now available for pre-order at the links below (click to jump!) It's expected to be released in November 2022.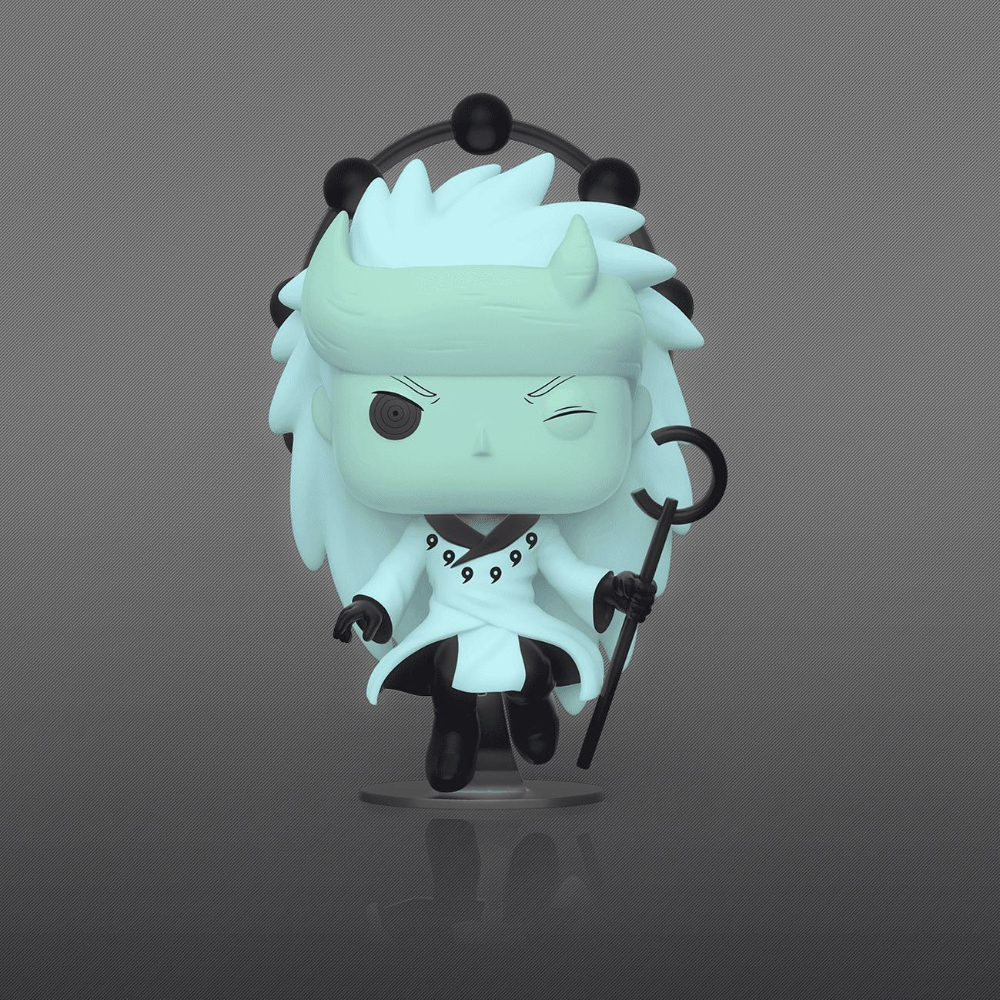 Naruto has had few antagonists as striking as Madara Uchiha. Since the beginning of the series, subtle references such as his statue in the Valley of the End suggest the character's importance.
But only in Naruto Shippuden his influence becomes more direct and tangible when his name and history begin to be more explored.
However, we only see him in action in the final half of the series, but his performance does not disappoint.
Between the whimsical plans put in place over decades and the incredible powers of a level that few can match, Madara reasserts himself as a great antagonist. He challenges powerful characters and is not easily defeated.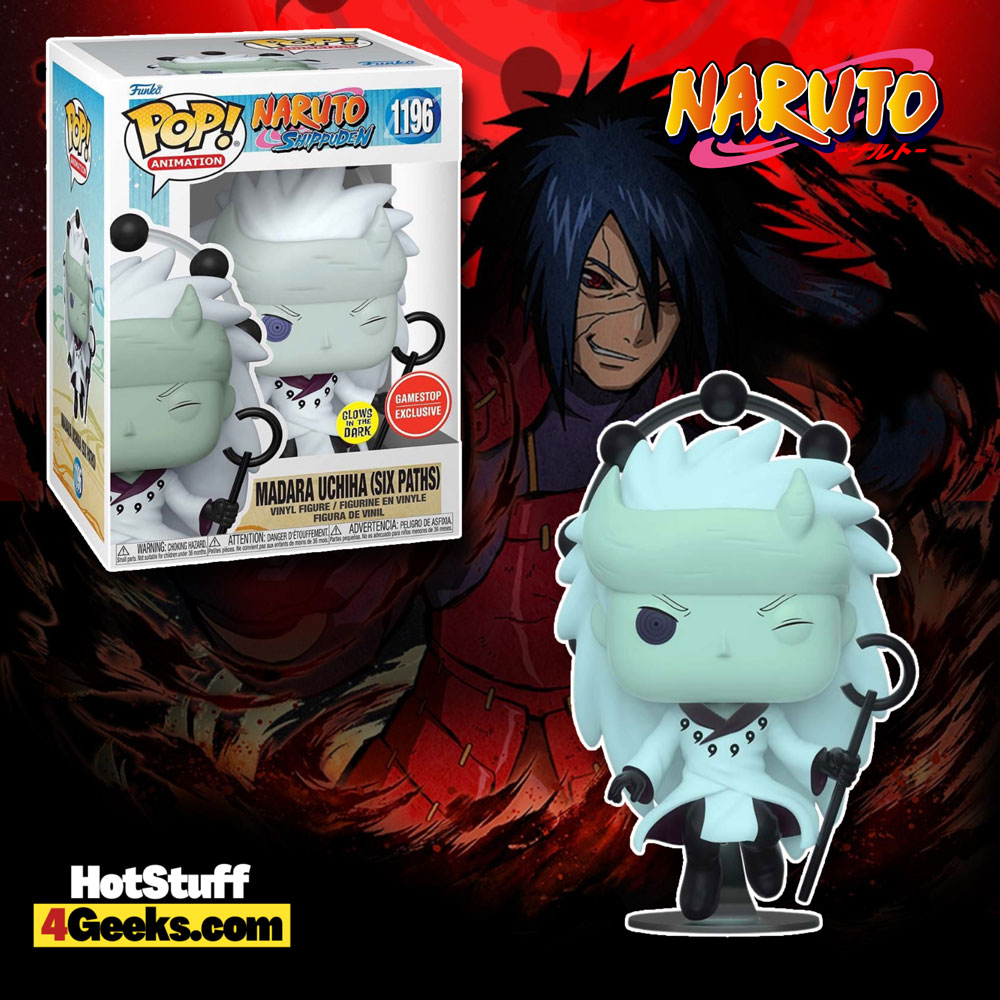 Although he is a violent warrior, who has repeatedly said that his chakra can be seen as evil, Madara was not a totally bad person. Simply the circumstances of life led him down the path of evil.
His good qualities included the fact that he saw men and women as equals, never looked down on women, and did not chase money or material objects.
Madara's life was long and extended due to the Demonic Statue of the Outer Path. However, Madara knew he had gotten the power he desired too late, with an already old body.
So he determined to extend his life even further, reaching 120 years old, so he could train Obito to be the perfect soldier.
Check out more Naruto pops here.
Starting now, you can receive 10% off in-stock items with my special link at Entertainment Earth!
 Enjoy!
As an Amazon Associate I earn from qualifying purchases
Want more stuff like this?
Get the best viral stories straight into your inbox!
Don't worry, we don't spam