2022 NEW Pop! Television: Ozark Funko Pops!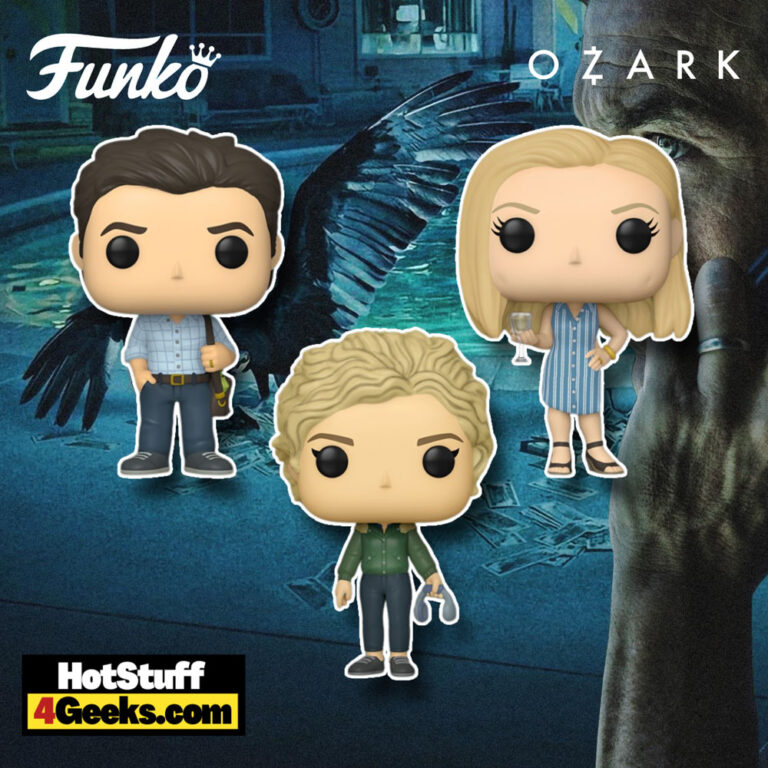 Coming straight out from One of Netflix's most critically praised series is the new Ozark Funko Pops.
Ozark has quickly become one of Netflix's most popular shows, and it's no wonder why.
The gripping story of a financial advisor who gets mixed up with a drug cartel is both edge-of-your-seat suspenseful and darkly humorous.
Now, fans of the show can bring home their own Ozark-inspired Funko pops:
Marty Byrde Funko Pop! Vinyl Figure
Wendy Byrde Funko Pop! Vinyl Figure
Ruth Langmore Funko Pop! Vinyl Figure
Ozark Funko Pop! Vinyl Figures are now available for pre-order at the links below (click to jump!)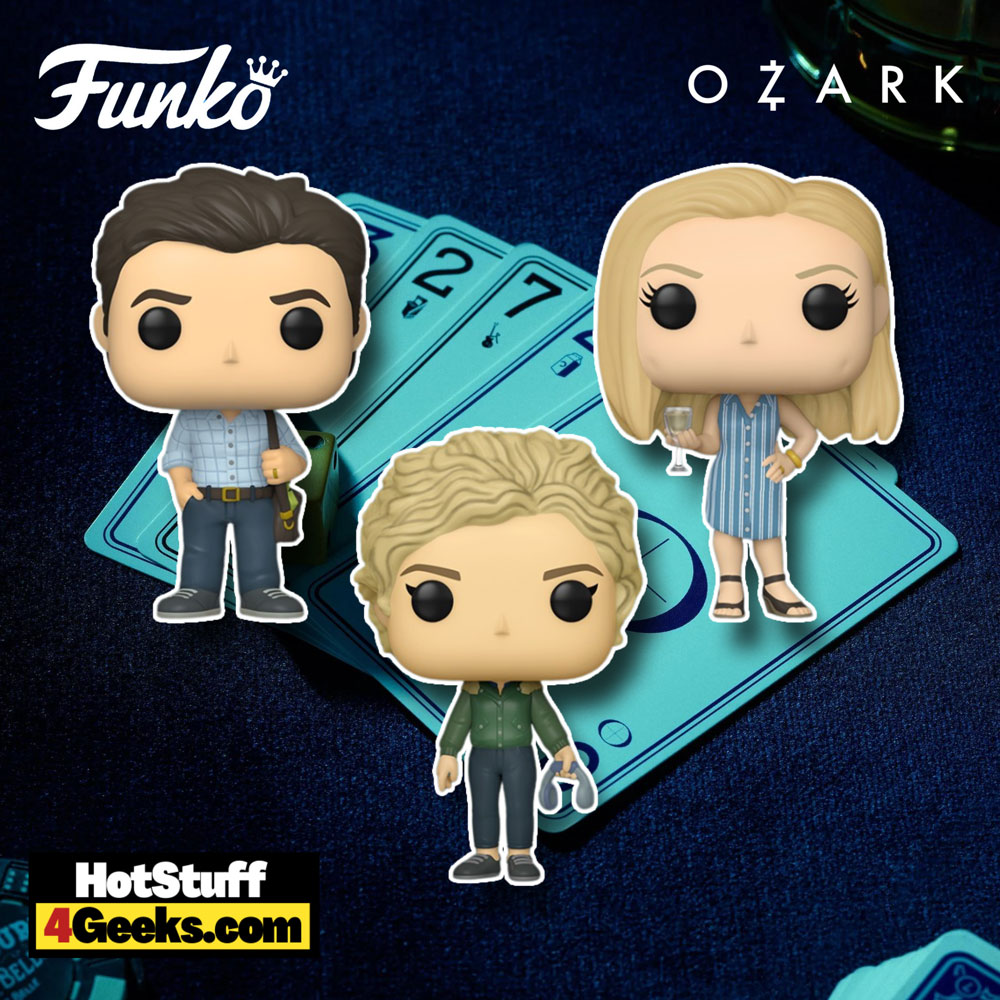 "I'm late for my own crime. See you later."
Sarcasm and naturalness walk hand in hand in the words of Marty Byrde (Jason Bateman), that financier who looked like a settled nerd in his Chicago life and became a master of disappearing corpses and laundering money back in the Ozarks.
This sentence said in one of the episodes of the new season of the series – the first part of which, with seven episodes, is already available on Netflix – perfectly mirrors what this character has become.
Byrde looks like a ninja dodging his imminent death, negotiating with the FBI and drug lords.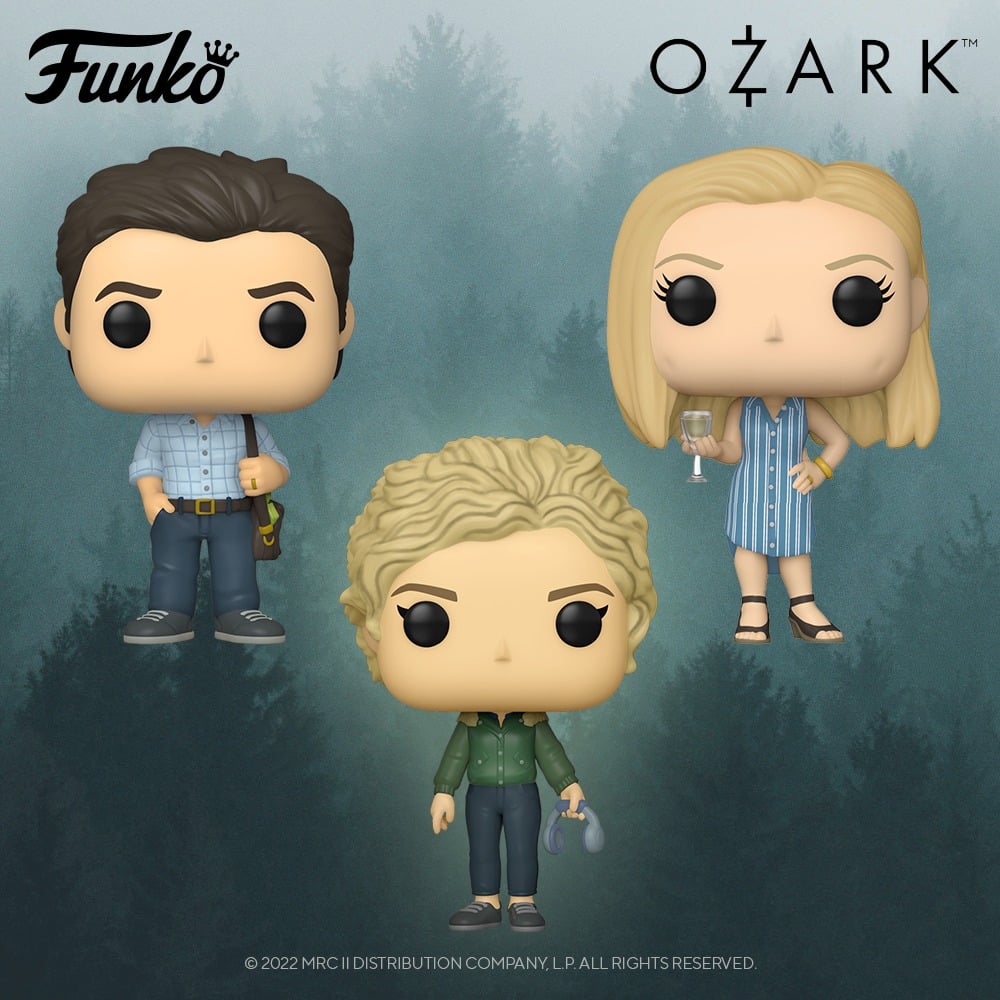 However, he comes out of situations with the intelligence of someone who is always two steps ahead.
Meanwhile, he goes from drama to drama in a car that already owes hours to the junkyard and wears plaid shirts that only miss a badge saying something like "model citizen."
To sum up the situation regarding the protagonists. Marty is a good guy who got himself into too big of a mess.
However, he keeps trying to get out of it, almost always in a diplomatic way.
Wendy is intoxicated with the power she can wield in this world and is so unpredictable that she even scares her own family.
That leaves the children. Charlotte is committed to the family business, can already manage things independently, and never questions her mother's motives.
With Jonah, the situation is quite different. Disgusted with what happened to his uncle, he moves over to Ruth's side, mainly to stand up to his mother and launder money like a big man.
He is also already 14 years old. That's pretty much what any of us would do at that age, no?
That and eating Bollycao.
Starting now, you can receive 10% off in-stock items with my special link at Entertainment Earth!
 Enjoy!
As an Amazon Associate I earn from qualifying purchases
Want more stuff like this?
Get the best viral stories straight into your inbox!
Don't worry, we don't spam