2022 NEW Parks & Recreation: Ron Swanson In Desk Funko Pop!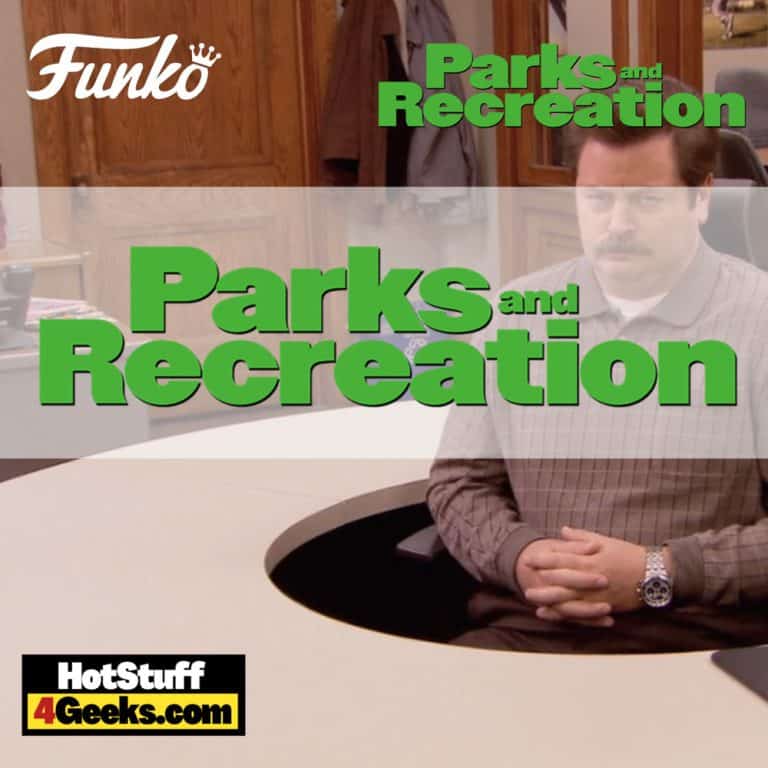 Not official until confirmed.
The list of things that Ron Swanson likes is a pretty shortlist. But, of course, that list includes meat and quiet. However, the list of things he hates is a rather long one.
I am pretty sure the real Ron would probably think this new small Funko Pop! Deluxe: Parks and Recreation – Ron Swanson In Desk Funko Pop! Vinyl Figure is silly.
Ron Swanson is the epitome of a strong, independent man. He's the no-nonsense, ruggedly handsome director of the Parks and Recreation department in Pawnee, Indiana, but we wouldn't know it from looking at his office.
It's cluttered with personal items, including a massive desk that he undoubtedly spent hours assembling himself. During his days, he almost does nothing, which is why the scenes in which he sits at his desk, surrounded by piles of paperwork, are so iconic and hilarious.
Ron Swanson In Desk Funko Pop! Deluxe is an unconfirmed release. It is only official when or if Funko announces it. I'll update more information in the long run.

One of the most memorable scenes from the Parks and Recreation TV show is when Ron gets a new desk. The scene starts with Ron walking into his office to find that his desk has been replaced with a sleek, modern desk.
Ron is not pleased with the change and proceeds to have a heated conversation with the office manager about the new desk. The scene is funny and memorable because it perfectly captures Ron's character.
Ron Swanson is the quintessential manly man. He's a proud Libertarian who believes in self-reliance and personal responsibility. He's an excellent woodworker and an even better cook.
He loves steak, scotch, and his beloved mustache. Yet, he's also fiercely independent, and he hates anything that remotely resembles government interference. In fact, Ron once said, "The whole point of government is to do things we can't do for ourselves."
That's why Ron Swanson is the perfect embodiment of the American male ideal. He's strong, principled, and knows how to get things done.
Plus, he always stands up for what he believes in, no matter how unpopular it may be. In short, Ron Swanson is the kind of man that every guy wants to be. And that's why I love him so much.
Starting now, you can receive 10% off in-stock items and free shipping on $39+ orders with my special link at Entertainment Earth!
You can also use CODE: 4geeks anytime. Enjoy!
As an Amazon Associate I earn from qualifying purchases
Want more stuff like this?
Get the best viral stories straight into your inbox!
Don't worry, we don't spam