6 NEW Peacemaker Funko Pops! Wave 1 (2022)
After eight episodes, Peacemaker finally ends its first season, giving the public a "see you later" in style. A second year has already been made official and should premiere soon. Meanwhile, for those who will miss it, a set of Peacemaker Funko Pops (Wave 1) inspired by the TV series is on its way. (Available below – click to jump!)
Peacemaker is a lethal assassin, capable of killing with any implement, and he is a dogmatic American patriot – he is willing to do anything in the name of "freedom." Even if that includes killing and betraying.
He's not usually a team player, but now he's ready to join your collection too! Here's the breakdown for this wave:
Peacemaker – Peacemaker With Eagly Funko Pop! Vinyl Figure
Peacemaker – Peacemaker in Tighty Whities Funko Pop! Vinyl Figure
Peacemaker – Vigilante Funko Pop! Vinyl Figure
Peacemaker – Eagly Funko Pop! Vinyl Figure
Peacemaker – Judomaster Funko Pop! Vinyl Figure
Peacemaker Funko pop vinyl figures – Wave 1 (2022) are now available for pre-order at the links below (click to jump!). They're expected to be released in July 2022.
For those rushing out of the theater after seeing Suicide Squad, or for anyone who saw the movie but missed the scenes following the credits, perhaps the series' existence as a sequel will leave them a bit confused.
The truth is, after being shot by Bloodsport (Idris Elba), Peacemaker survives. The series then begins a few months after the scene, with the character lying in a hospital bed, ready to be discharged.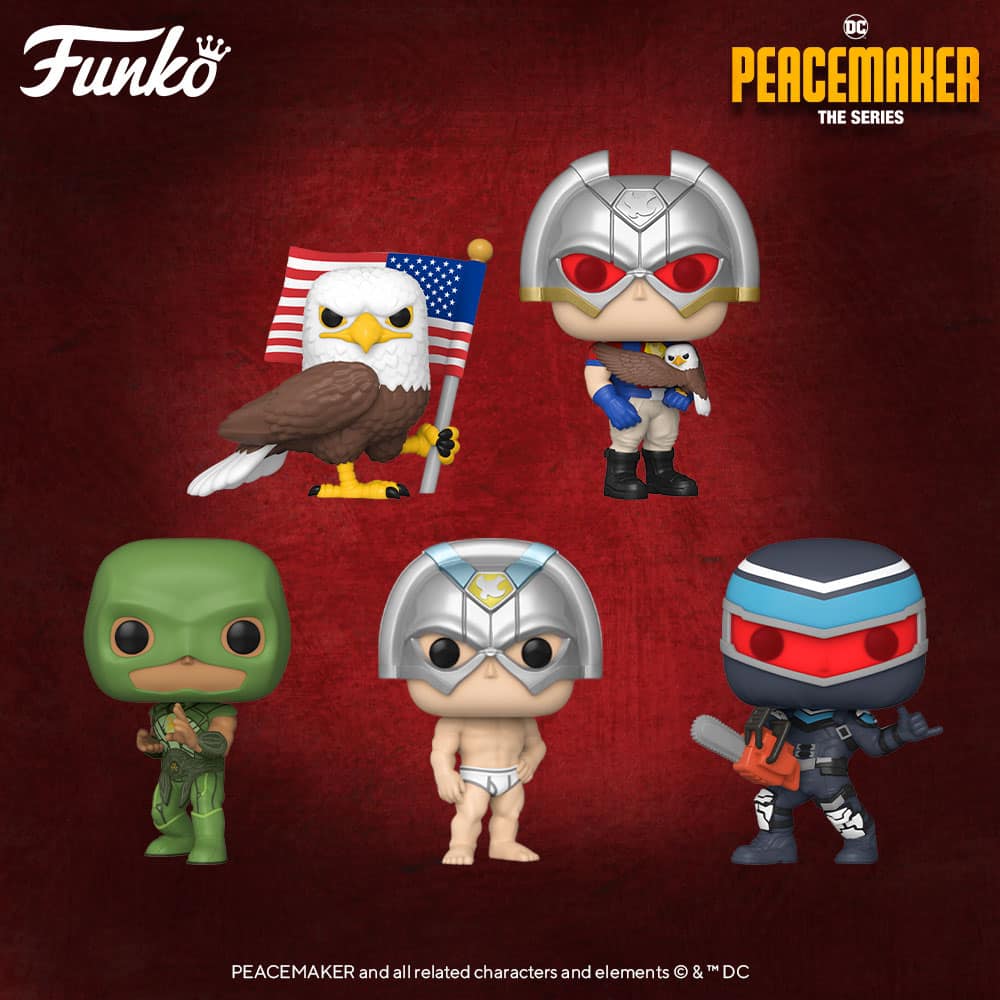 After John Cena ironically gets a heel turn again, after stepping away from the ring for a while, we see a more reflective side of the man who has become one of the story's antagonists.
However, we also embark on an intrapersonal journey into the superhero's convictions, as well as the strengthening of his connections with his teammates, forced to collaborate on Amanda Waller's (Viola Davis) orders.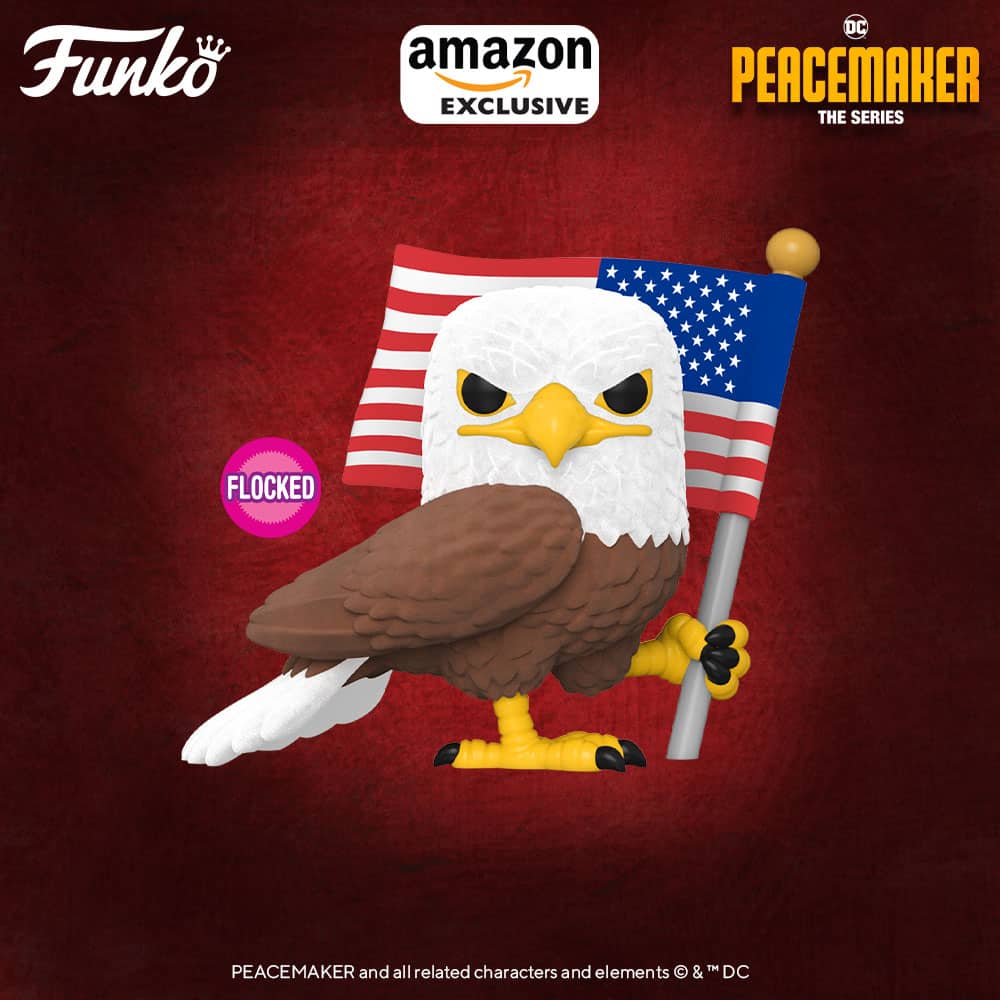 Peacemaker, aka Chris Smith, is joined by the incredibly agile and tough Harcourt (Jennifer Holland), the kind and tender but still very green Leota Adebayo (Danielle Brooks), Waller's daughter, the friendly, intelligent (Steve Agee), Chris' "BFF" (at least in his head), the talented Vigilante, or Adrian Chase (Freddie Stroma), and the enigmatic Private Mourn (Chukwudi Iwuji), who hides some secrets.
We also can't forget Peacemaker's absolute best friend, the eagle and pet sidekick Eagly, that is brought to the screen in a fantastic special effects effort.
After battling a giant starfish, in Project Starfish, the heroes see yet another secret project, dubbed Project Butterfly, not surprisingly when we find out what it's all about, become a worldwide threat.
As this threat spreads, Chris must also battle with childhood traumas, brought to the surface repeatedly by his white supremacist father, who plays the villainous White Dragon (Robert Patrick).
Funko Pop! Television: Peacemaker – Peacemaker With Eagly, Peacemaker in Tighty Whities, Vigilante, Eagly, Judomaster, and Eagly (Flocked) Funko Pop! Vinyl Figures
Available at (soon):
Entertainment Earth
Poppin'Off
Pop-In-A-Box
Amazon
Amazon (Exclusive)
Starting now, you can receive 10% off in-stock items with my special link at Entertainment Earth!
 Enjoy!
As an Amazon Associate I earn from qualifying purchases
Want more stuff like this?
Get the best viral stories straight into your inbox!
Don't worry, we don't spam