NEW Pop! Animation: Mob Psycho 100 Funko Pops in 2022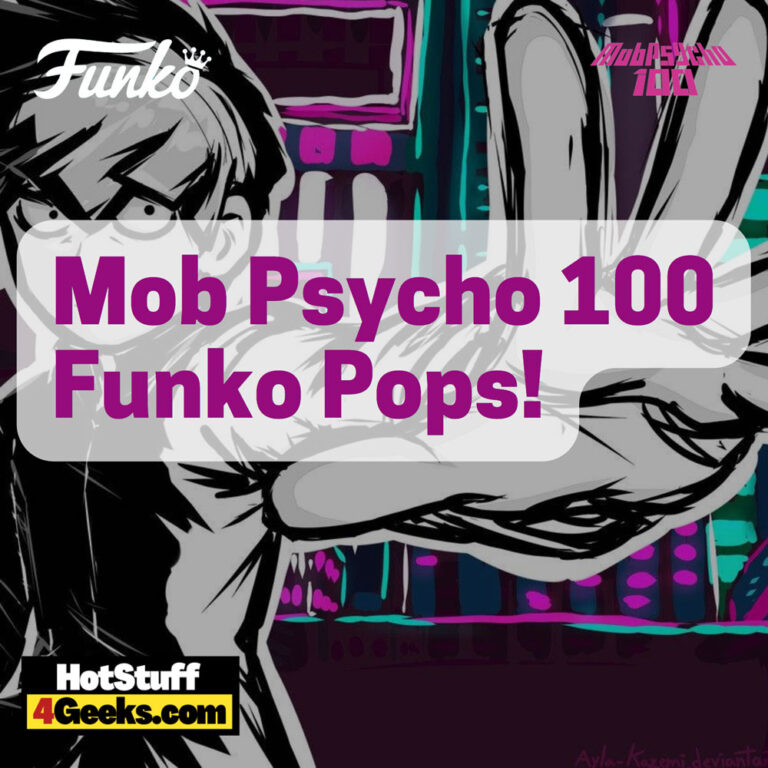 Not official until confirmed.
Funko is releasing a wave of Mob Psycho 100-inspired Funko Pops! This comes as great news for fans of the anime world.
For those unfamiliar with Mob Psycho 100, it is an anime about a young boy named Shigeo Kageyama, whose nickname is "Mob."
Mob is an incredibly powerful psychic who tries to keep his powers under control so as not to lose himself in them. Unfortunately, while his abilities make him powerful, they also cause him emotional pain and suffering.
The new Funko Pops are based on characters from the anime, and they are just as quirky, dark, and fun as the show itself!
Here's the Mob Psycho 100 Funko pops for 2022:
Toichiro Suzuki Funko Pop! Vinyl Figure
Toichiro Suzuki 100% 6-Inch Super Sized Funko Pop! Vinyl Figure
Reigen Arataka Funko Pop! Vinyl Figure
Shigeo Aura Funko Pop! Vinyl Figure
Mob Psycho 100 Funko Pop! Vinyl Figures is an unconfirmed release. It is only official when or if Funko announces it. I'll update more information in the long run.

Shigeo Kageyama is an extremely powerful psychic. But, at the same time, he has to deal with an even more significant challenge: adolescence.
Anxiety, low self-esteem, and fear are part of his daily life, and when his emotional load reaches 100%, "Mob," as he is called, loses control, mixing power and feelings.
Shigeo becomes unrecognizable in these moments by doubting his identity and principles.
The storyline is driven by one fundamental question: "Who am I?"
In every aspect of Mob's life – at work, school, or extracurricular clubs – he searches for his true self, and to be accepted by everyone, he puts on a mask and pretends to be someone different.
The characters also interact with themselves. Besides overcoming external obstacles, they must fight against what they believe in.
This conflict is extreme in Shigeo, who, due to his insecurities, seeks only an everyday life as a teenager, not recognizing the importance of his powers or even himself.
Throughout the story, we follow his maturation as well as those around him, who, between fast battles full of explosions and colors, fight against their traumas.
It is also worth mentioning one of the most charismatic characters in the story.
Arataka Reigen is Mob's mentor and, commonly, father figure. Reigen is a quack paranormal detective who, despite deceiving everyone with his tricks, acts as the moral anchor for Shigeo.
In other words, he is the "adult" in this story, perhaps the only one who recognizes his own mask, and that alone is worth your time and attention.
Starting now, you can receive 10% off in-stock items and free shipping on $39+ orders with my special link at Entertainment Earth!
You can also use CODE: 4geeks anytime. Enjoy!
As an Amazon Associate I earn from qualifying purchases
Want more stuff like this?
Get the best viral stories straight into your inbox!
Don't worry, we don't spam