2022 NEW Pop! Rocks: Biz Markie Funko Pop!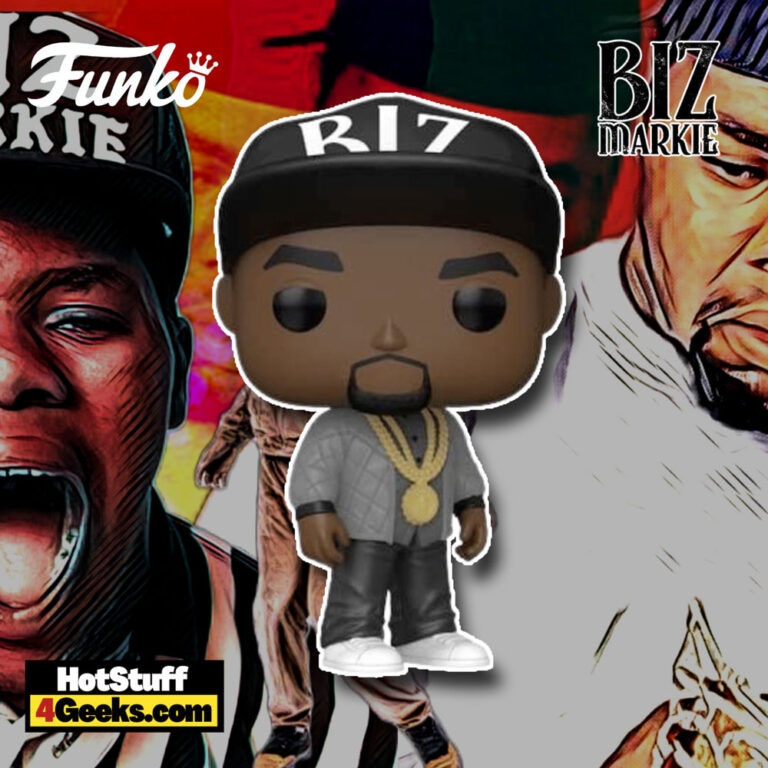 Inspired by one of the greatest in the beatboxing scene comes the new Funko Pop! Rocks: Biz Markie Funko Pop! Vinyl Figure.
This figure captures Biz in all his glory, from his signature hat to his gold chains.
You can find the pop figure to order at the links below (click to jump!)
Born in Harlem in 1964 as Marcel Theo Hall, Biz was the son of a saxophonist who played alongside John Coltrane and Sonny Stitt. Biz would soon discover, however, that his preferred instrument was his mouth.
As a young teenager in Brentwood, Long Island, Biz fell in love with hip-hop after listening to the pioneering L Brothers tapes.
He soon began writing his own rhymes and beatboxing, the latter of which became his signature style.
The rapper was one of the top hip-hop names of the 1980s, becoming famous after releasing "The Biz Never Sleeps," his second album, in 1989.
This album included his biggest hit, "Just a Friend," which reached the Top 10 of the Billboard Hot 100.
Biz Markie Funko Pop! is now available for pre-order at the links below (click to jump!) It's expected to be released in September 2022.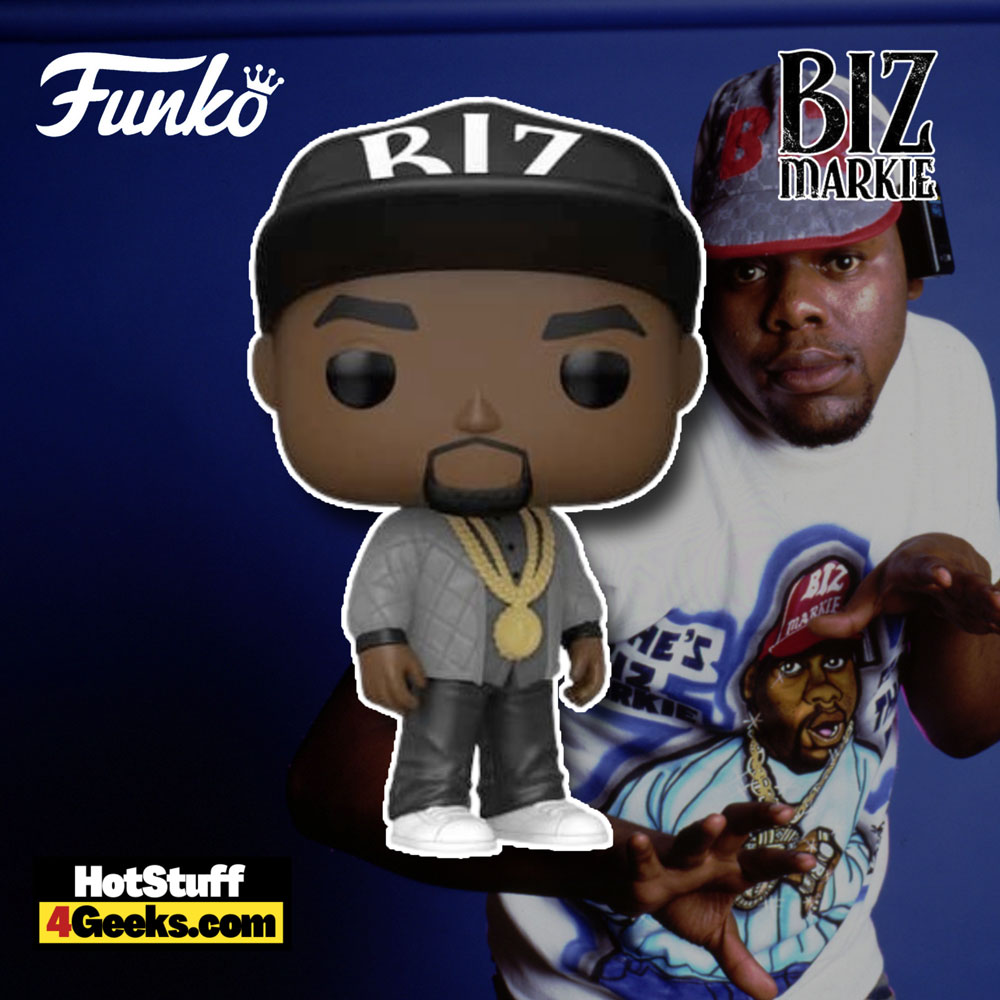 Born Marcel Theo Hall, he adopted the stage name Biz Markie when he sought success as a rapper in the 1980s.
His debut album, "Goin' Off," was released in 1988 and featured the hit "Make the Music with Your Mouth, Biz," highlighting his ability as a human beatbox.
But his second album, 1989's "The Biz Neverleep," catapulted him to the top of the charts thanks to the track "Just a Friend," a romantic rap that is still in evidence today, thanks to the numerous samples on new generation recordings.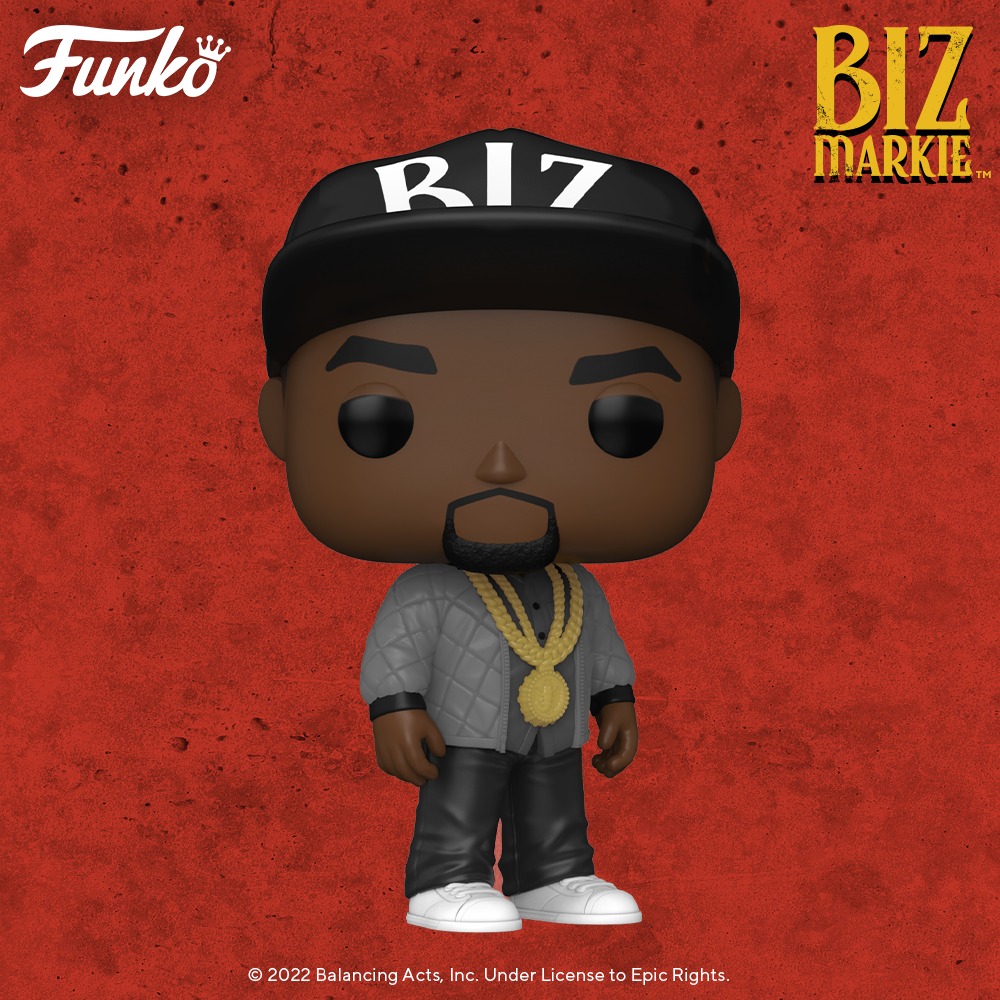 His career took a hit around the time of his third album.
"I Need a Haircut" (1991) was pulled from circulation by Warner Records after a noisy lawsuit by songwriter Gilbert O'Sullivan due to the unauthorized use of an extract from his 1972 hit, "Alone Again (Naturally)."
The case proved historical and provided a harsh lesson for hip-hop artists, demonstrating the need to obtain permission from copyright holders before using third-party records as musical bases.
Biz Markie joked about the situation with the title of his fourth album, "All Samples Cleared!" but did not have the same success as before.
He did not release another album until ten years later – "Weekend Warrior" (2003), which was even less successful and ended his discography.
Despite this, he continued to be celebrated as a rap pioneer for his classic work, receiving invitations to collaborate with various artists over the years.
At the same time, Markie was invited by filmmaker Robert Townsend to play himself in the superhero comedy "Meteor Man" (1993).
Enthusiastic about the experience, he also made appearances in the comedy "In Living Color" in 1994, as an alien rapper in "Man in Black II" (2002), and a pizza man in "Sharknado 2: The Second Wave" (2014).
In recent years, he still appeared as himself in episodes of the series "Empire" (in 2016) and "Black-ish" (in 2016), as well as doing disco and hosting a radio show.
The artist was working on a film called "Chaaw" before he became ill and needed to be hospitalized. Unable to resist complications related to type 2 diabetes, the music world said goodbye to Biz Markie in 2021.
Funko Pop! Rocks: Biz Markie Funko Pop! Vinyl Figure
Available at:
Starting now, you can receive 10% off in-stock items with my special link at Entertainment Earth!
 Enjoy!
As an Amazon Associate I earn from qualifying purchases
Want more stuff like this?
Get the best viral stories straight into your inbox!
Don't worry, we don't spam