2023 NEW Pop! Rocks: Disturbed – The Guy Funko Pop!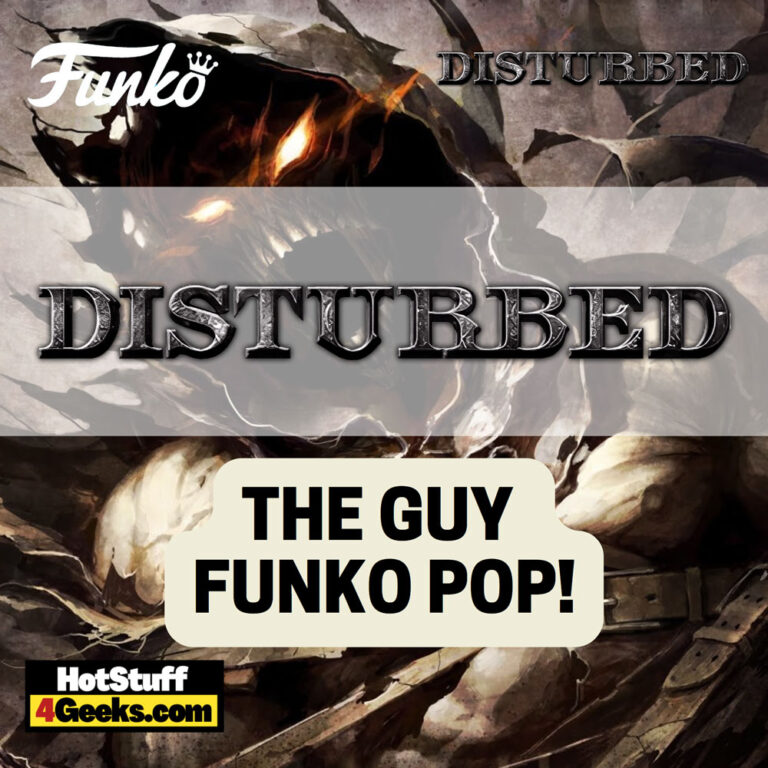 Not official until confirmed.
The new Funko Pop! Rocks: Disturbed – The Guy Funko Pop! Vinyl Figure depicts the mascot of the American rock band Disturbed. He has been a crucial part of the Disturbed's visual identity, appearing on album covers and music videos.
There's a lot of speculation about who The Guy is, the mascot from Disturbed. Some say he represents the band's dark side, while others believe he's a guardian angel watching over them. Whatever the case, one thing is sure: he's one creepy-looking dude!
The Guy first appeared on Disturbed's album cover for The Sickness in 2000. He was depicted as a head cloaked by a hood figure with a somewhat creepy smile and big teeth.
Since then, he's become one of the most recognizable mascots in the metal world. He's often seen chained up, and his red eyes stare into your soul.
Disturbed – The Guy Funko Pop! is an unconfirmed release. It is only official when or if Funko announces it. I'll update more information in the long run.

Disturbed is a well-known metal band that has been making waves in the music industry for over two decades.
Their unique sound has captivated fans worldwide, but one character is just as iconic as their music – "The Guy."
For those who may not know, "The Guy" is Disturbed's mascot. He's a haunting figure with a sinister grin that has become a staple in the band's imagery.
But who is "The Guy," and how did he become such a significant part of Disturbed's brand?
David Finch, a renowned comic book artist, created "The Guy" for Disturbed.
Initially, he was just a face with a giant smirk that was used on the band's debut album cover.
However, over time, he evolved into a full-body image that became synonymous with the band's name.
At first glance, "The Guy" may seem like a simple character, but he's much more than that. He represents the darkness and aggression found in Disturbed's music.
He's a reflection of the band's intensity and the emotions that they convey through their music.
In an interview, David Draiman, the lead singer of Disturbed, stated that "The Guy" embodies the band's energy and passion.
He also compared their sound to classic metal bands like Black Sabbath and Iron Maiden, indicating that their music has a timeless quality that appeals to fans of all generations.
Over the years, "The Guy" has become an integral part of Disturbed's brand.
He appears on everything from merchandise to music videos, and fans have embraced him as a symbol of the band's power and creativity.
Starting now, you can receive 10% off in-stock items with my special link at Entertainment Earth!
 Enjoy!
As an Amazon Associate I earn from qualifying purchases
Want more stuff like this?
Get the best viral stories straight into your inbox!
Don't worry, we don't spam