2022 NEW Red Panda Ming with Flocked Chase Funko Pop!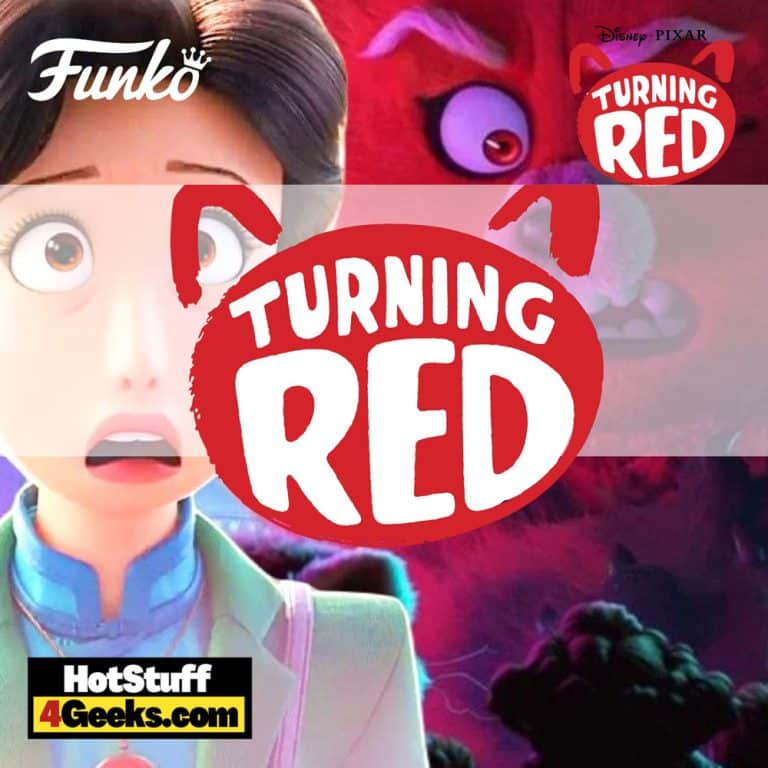 Not official until confirmed.
While Mei's panda form in Turning Red is big, her mother Ming's is absolutely huge.
The new Funko Pop! Disney Pixar: Turning Red – Red Panda Ming with Flocked Chase Funko Pop! Vinyl Figure – Exclusive depicts Ming after her amulet that keeps her from shapeshifting broke, and she turned into a Godzilla-sized red panda.
Turning Red follows Meilin Lee, Mei, who turns 13 and turns into a giant Red Panda every time she gets too excited or angry.
Above all, like every Pixar film, Red has a lesson to teach, and here it is about the importance of letting your children mature. Mei is a " role model" daughter.
She gets good grades and is responsible and obedient. But this doesn't seem enough to her mother, who smothers her somehow – and later, we realize that it has to do with the 'family secret.'
Red Panda Ming with Flocked Chase Funko Pop! is an unconfirmed release. It is only official when or if Funko announces it. I'll update more information in the long run.

We should all expect our lives to change at least a little bit as we grow up. However, Meilin Lee encounters a rather huge change in her life (literally!) when she turns into a giant red panda! However, she learns to like herself no matter what form she takes.
Although Mei strives to be a good daughter, she is like any girl her age: she loves boy bands and boys. When she turns into the Red Panda for the first time, the pressure from her mother increases, bringing more anxiety attacks.
However, she finds in her friends Priya, Abby, and Miriam the understanding and acceptance that she lacks from her mother.
As Mei tries to understand and control Panda, she has to decide if she wants to be herself or someone her mother wants her to be. Because it is a 'genetic' condition, her family has a ritual – which can only be performed during a red moon – to 'stop' the transformations.
Unfortunately, however, it will be on the same day her favorite band is coming to town…
Starting now, you can receive 10% off in-stock items with my special link at Entertainment Earth!
 Enjoy!
As an Amazon Associate I earn from qualifying purchases
Want more stuff like this?
Get the best viral stories straight into your inbox!
Don't worry, we don't spam