2022 NEW Jurassic Park: Muldoon Raptor Hunt Funko Pop!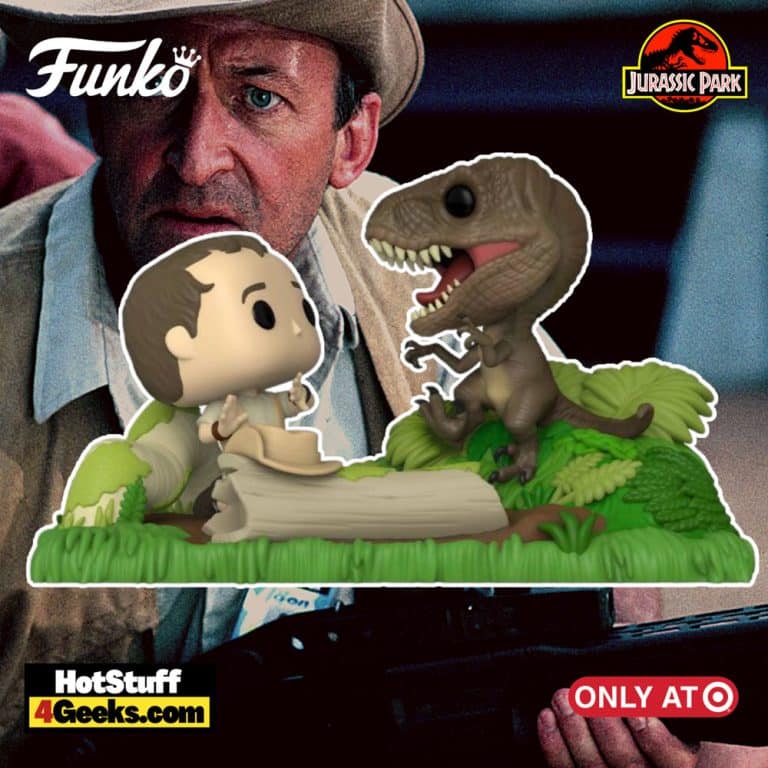 Clever Girl! Funko is returning fans to the prehistoric park with this new Funko Pop! Movie Moment: Jurassic Park – Muldoon Raptor Hunt Funko Pop! Vinyl Figure – Target Exclusive.
Dinosaur zoos are fun until someone gets swallowed, and in the Jurassic Park series, that happens quite often or not often enough, depending on your bloodlust proclivity.
But of the dozens of humans and dinosaurs who have bitten and been bitten, Robert Muldoon's death is undoubtedly one of the most iconic.
In Jurassic Park, Robert Muldoon, the park keeper played by Bob Peck, made a fatal mistake by forgetting how intelligent the raptors are. Although he was an experienced hunter, he was lured into a trap just like prey.
"Clever girl," Muldoon says as the Velociraptor approaches him in Jurassic Park. It's a famous line, and it's one that perfectly encapsulates the appeal of the Velociraptors in the Jurassic Park franchise.
These creatures are smart, fast, and deadly, and they're always a step ahead of their human opponents. And the hunter becomes the prey as Funko unveils another amazing pop from the hit film Jurassic Park.
The Target exclusive, Muldoon Raptor Hunt Funko Pop! Movie Moment is now available at the links below (click to jump!)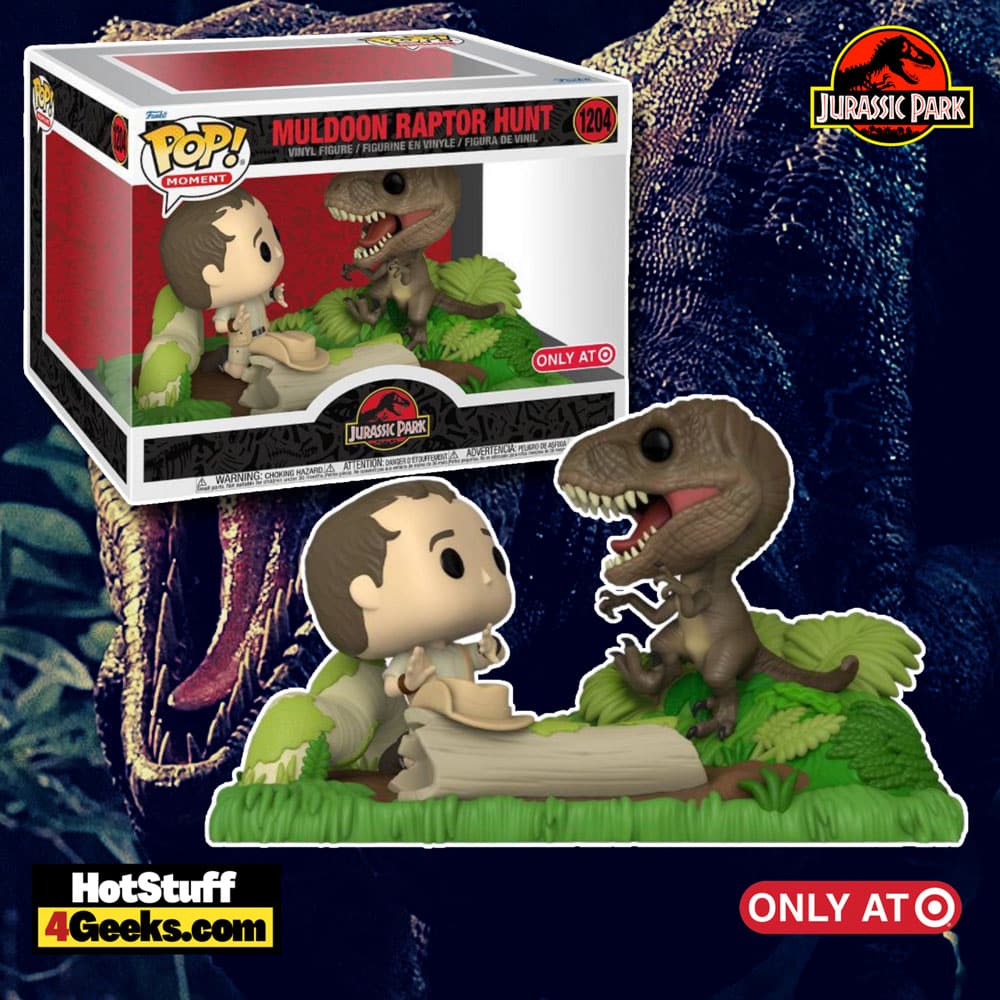 That cocked hat. Those knee-length socks. The overly distant way of speaking. Everything seems to imply that this guy has something to say…
Robert Muldoon (Bob Peck) is easily one of the most memorable characters in all of JP's films, and his death is not far behind.
Alone from the InGen employees on the island, Muldoon expresses his healthy fear of velociraptors, having witnessed firsthand these deadly machines' intelligence and cold-blooded efficiency.
In his final moments, he becomes alert and calm, locking himself out of a Raptor, but realizes too late what is immediately beside him.
His last words, "Clever girl," are a perfect fit for memes. It is too bad that no one in the film heard his other vital words, "They must all be destroyed."
As an Amazon Associate I earn from qualifying purchases
Want more stuff like this?
Get the best viral stories straight into your inbox!
Don't worry, we don't spam