NEW Rugrats Funko Pops Are Here Now! Collect Them All (2022)
The new Rugrats Funko pops 2022 comes with 5 new vinyl figures inspired by the show's most notable characters: Tommy, Angelica, Chuckie, and Susie. (Available below – click to jump!)
Throughout the 1990s – and even into the beginning of this millennium – a generation grew up watching "Rugrats" on television. It was the story of a group of babies who could only talk to each other and imagine some epic adventures.
Feeling like one of the funniest babies in the world will be a lot easier now! Here's the line-up for this wave:
Pop! Rugrats – Tommy Pickles With Chase Variant Funko Pop! Vinyl Figure
Pop! Rugrats – Angelica Pickles Funko Pop! Vinyl Figure
Pop! Rugrats – Chuckie Finster Funko Pop! Vinyl Figure
Pop! Rugrats – Susie Carmichael Funko Pop! Vinyl Figure
The Rugrats Funko Pop Figures 2022 are now available for pre-order at the links below (click to jump!) They're expected to be released in July 2022.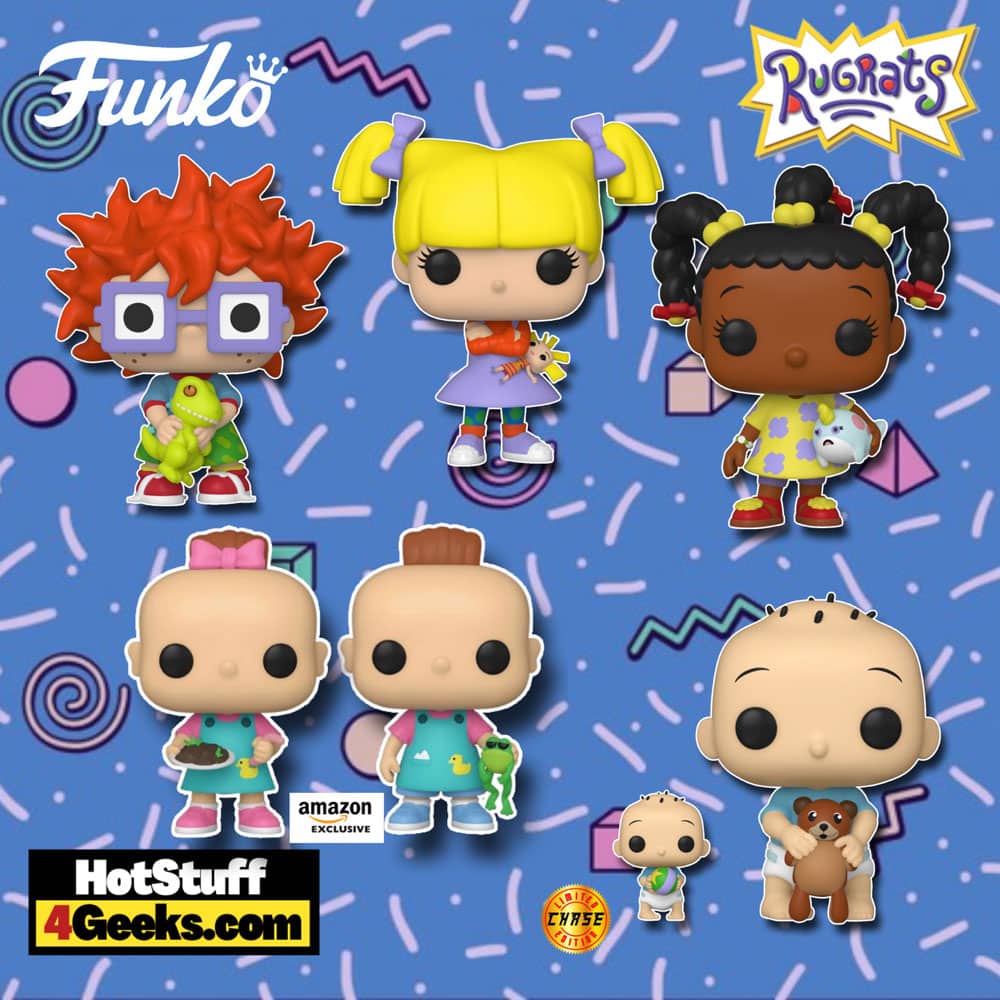 Tommy Pickles is an adventurous one-year-old baby and has the fearless one of the group as his best friend, Chuckie Finster. The two babies also have as friends the twins Phil and Lil Deville. Although it is not easy for adults, the babies communicate with each other.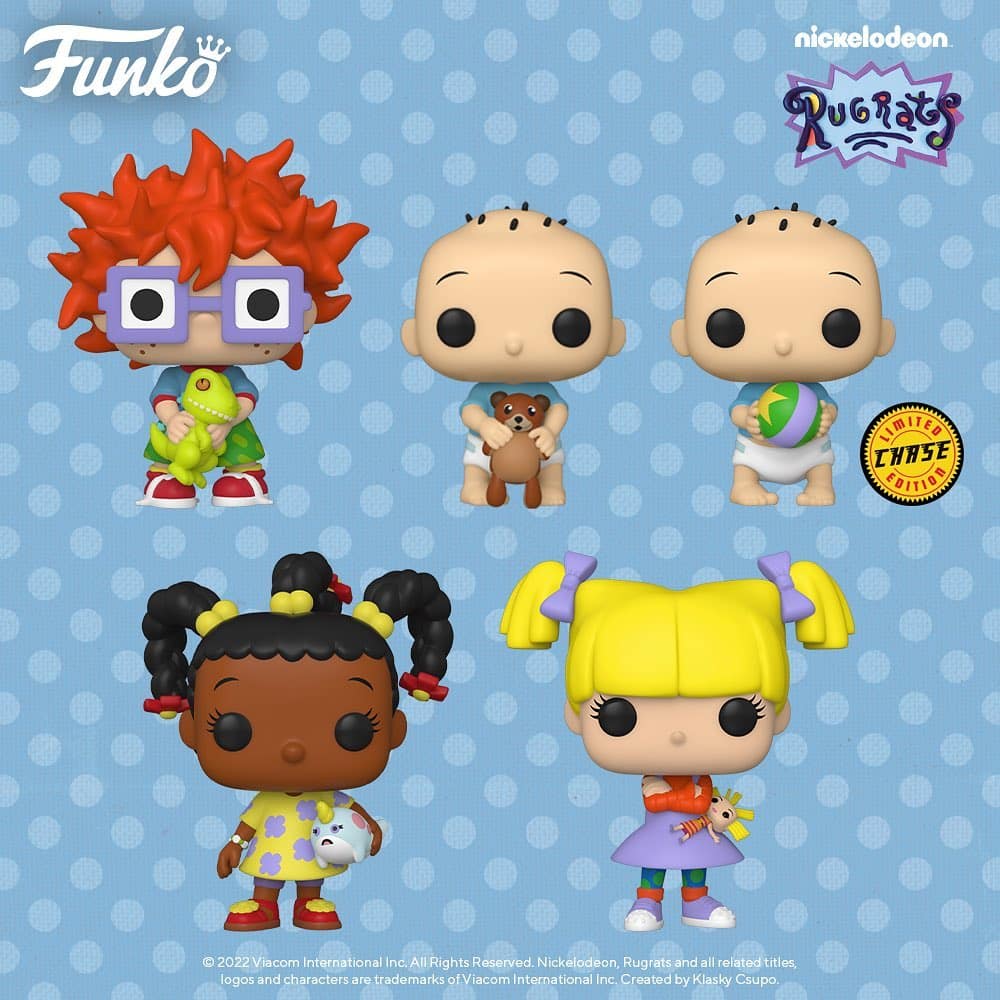 The group is often joined by Tommy's cousin, Angelica Pickles. She is three years old and can communicate and understand the language of the children and the adults, which she often uses as an advantage when she wants to manipulate either party. She is usually very mean to babies and thinks she is no longer one.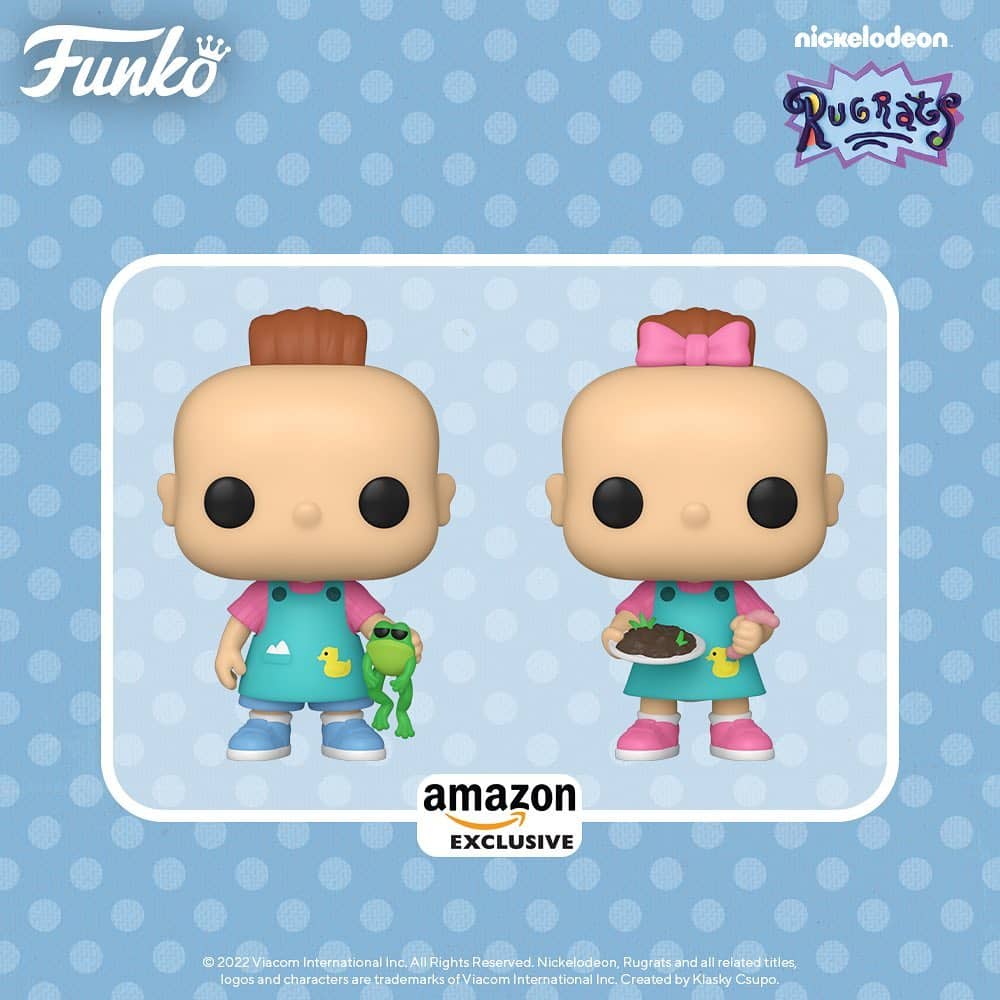 Susie Carmichael is another baby who lives across the street from the Pickles and can communicate on the same level as Angelica, although she is not manipulative. She appears later in the series.
In 1998, the first film in the series introduced a new character. Tommy's brother Dil. Since he is a four-month-old baby, Dill cannot communicate with anyone. Later in 2000, after the movie "Rugrats in Paris," there's a new character: Kimi Finster, Chuckie's half-sister.
Starting now, you can receive 10% off in-stock items and free shipping on $39+ orders with my special link at Entertainment Earth!
You can also use CODE: 4geeks anytime. Enjoy!
As an Amazon Associate I earn from qualifying purchases
Want more stuff like this?
Get the best viral stories straight into your inbox!
Don't worry, we don't spam