2022 NEW Schitt's Creek - Alexis (Wedding) Diamond Funko Pop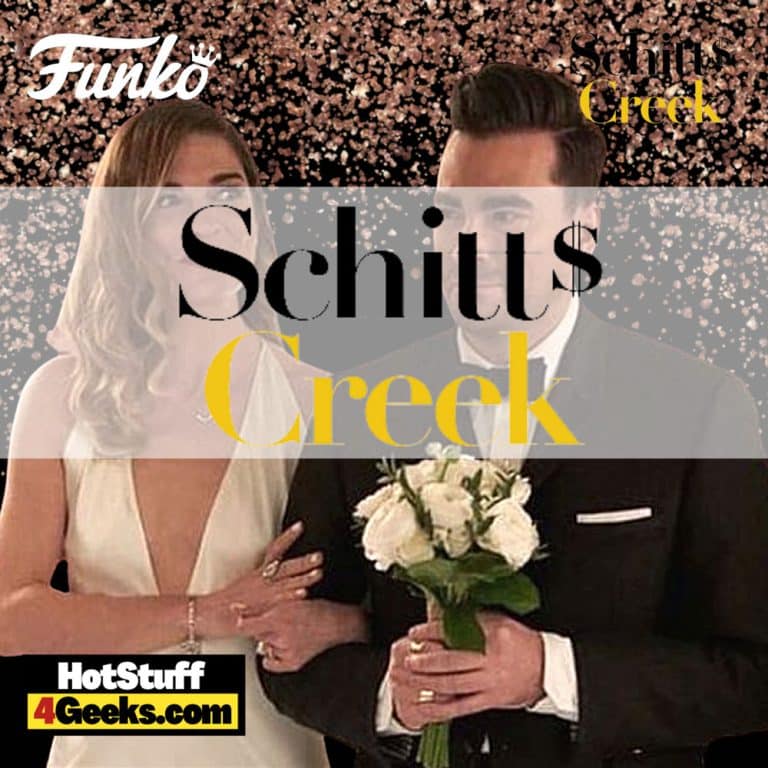 Not official until confirmed.
She's a teeny sweetie. She's a collectible star. She's a must-have mini for every admirer. She's a Schitt's Creek icon, even as a POP!
Celebrate your favorite Schitt's Creek character with this Funko Pop! Television: Schitt's Creek – Alexis (Wedding) Diamond Glitter Funko Pop! Vinyl Figure – Exclusive. Modeled after Alexis Rose's long dress from the 'Schitt's Creek's finale, this collectible is the little bit Alexis every fan needs!
Alexis Rose wore what she insisted wasn't a wedding dress (just a "long, white gown") to David and Patrick's wedding. But as it turns out, it actually is a wedding dress (sorry, Alexis).
Before the ceremony, David finds Alexis in a stunning, long, very Marilyn Monroe white dress. "You're wearing a wedding dress! To my wedding!" David yells. Alexis swears it's not a wedding dress, even though it came with a "white, tulle headdress" (read: a veil)…
Alexis in Wedding Dress Diamond Glitter Funko Pop! is an unconfirmed release. It is only official when or if Funko announces it. I'll update more information in the long run.

Schitt's Creek followed the adventures of the Rose family, who, after being cheated by their own lawyer, see their entire fortune wholly lost.
But, luckily (or unluckily), they manage to salvage one of their assets: The small, lackluster town of Schitt's Creek, bought by themselves in the past as part of a prank.
Schitt's Creek ended with a perfectly happy ending, which is just what the fans wanted.
After six seasons of watching the Rose family try to find their place in the small town of Schitt's Creek, it was great to see them all find happiness in the end.
Even though the series was set up as a comedy, it had its touching moments, and the finale was no exception.
Johnny and Moira Rose left Schitt's Creek and moved to California. Johnny runs the Rosebud Motel Group's headquarters in California, and Moira was cast on a reboot of "Sunrise Bay."
David Rose and Patrick Brewer remain in Schitt's Creek after their marriage, and Alexis Rose moved to New York City to work as a publicist for a streaming service called Interflix.
And, just like that, Schitt's Creek came to an end.
The series has received several 2019 Emmy Awards nominations and was created by Eugene Levy and his son, Daniel Levy. They star in the production alongside Catherine O'Hara, Annie Murphy, Emily Hampshire, and Noah Reid.
You can find here more Schitt's Creek Funko Pops from this episode.
Starting now, you can receive 10% off in-stock items and free shipping on $39+ orders with my special link at Entertainment Earth!
You can also use CODE: 4geeks anytime. Enjoy!
As an Amazon Associate I earn from qualifying purchases
Want more stuff like this?
Get the best viral stories straight into your inbox!
Don't worry, we don't spam