Funkoween 2022: Simpsons The Treehouse of Horror Funko Pops!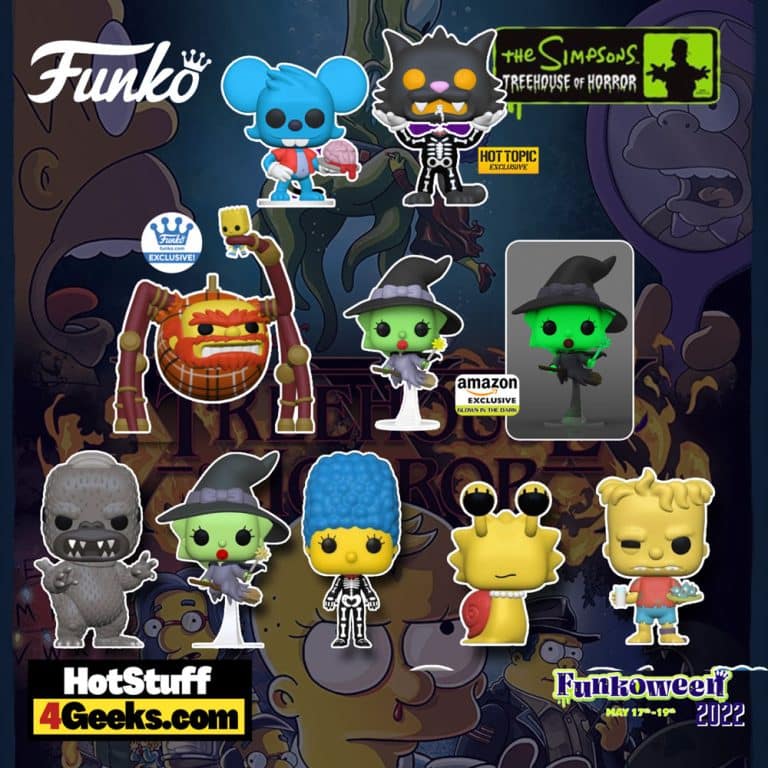 The Simpsons: Treehouse of Horror episodes have been an annual Halloween tradition for the last three decades. Funko is taking note with a new wave of Simpsons: Treehouse of Horror Funko Pops (Funkoween 2022 release) highlighting classic uh…mutations from the series.
You can find the pop figures below (click to jump!)
The Simpsons is a popular animated TV series that first aired on December 17, 1989. It was created by Matt Groening and produced by the Fox Broadcasting Company. The series is set in the fictional town of Springfield and lampoons American culture, society, and television.
One of the most popular Halloween specials of all time is The Simpsons: Treehouse of Horror. The special first aired on October 25, 1990, and has been a yearly tradition ever since.
Treehouse of Horror is a three-part anthology that features the citizens of Springfield being terrorized in some way or another. Some of the most popular segments include "The Shining," "Nightmare on Evergreen Terrace," and "Homer Simpson Horror Show."
The Simpsons: Treehouse of Horror is a must-watch for any show fan. It's always full of laughs, shocks, and surprises. And who knows, you might just learn something too!
A breakdown of the new The Simpsons Treehouse of Horror Funko Pop figures is available below:
Homerzilla Funko Pop! Vinyl Figure
Skeleton Marge Funko Pop! Vinyl Figure
Twin Bart Funko Pop! Vinyl Figure
Snail Lisa Funko Pop! Vinyl Figure
Witch Maggie Funko Pop! Vinyl Figure
The Treehouse of Horror Funko Pop Vinyl Figures (Funkoween 2022) are now available for pre-order at the links below (click to jump!)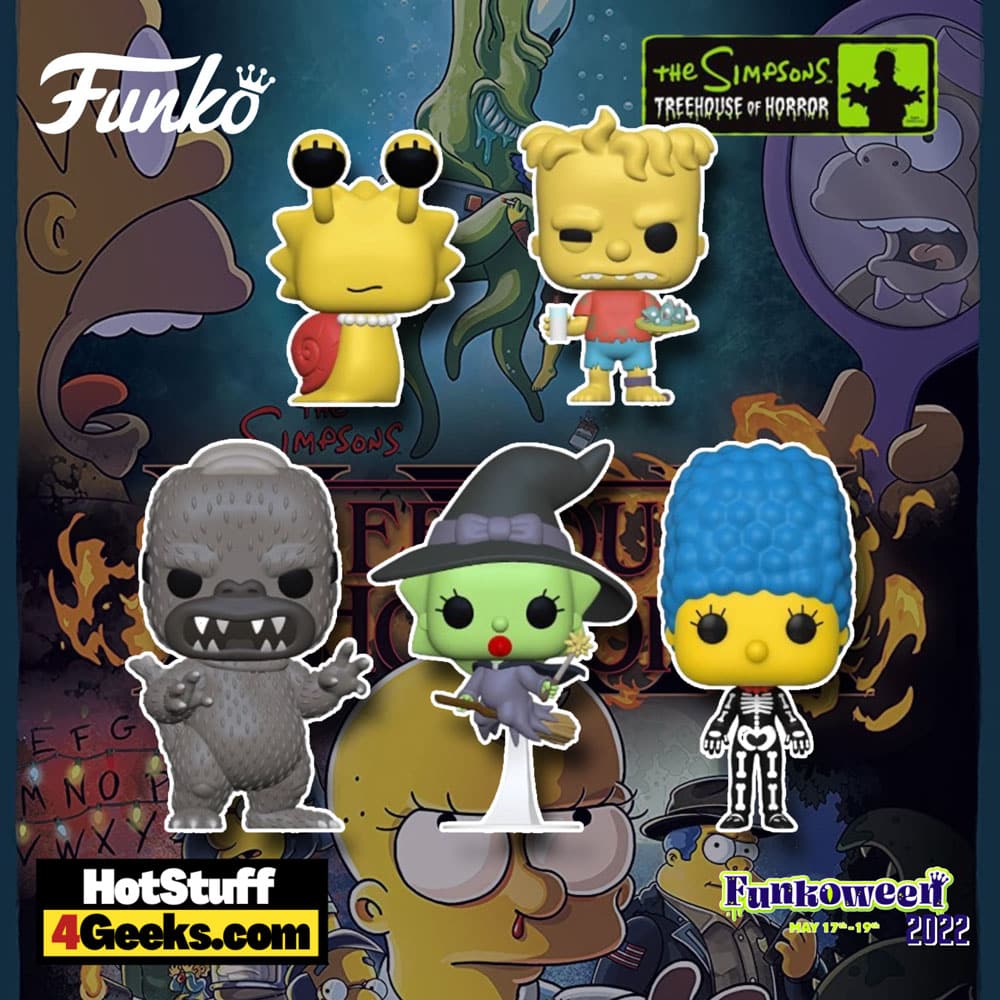 The world's oldest yellow family on television has been a part of many people's childhood and adolescence, and even after 33 seasons, The Simpsons is still undoubtedly a pop culture icon.
Much has been said about how the quality of the series has declined over time. It's no longer as transgressive and offensive as in its early days (and let's face it, with more than 700 episodes broadcast, keeping up the same pace would be impressive).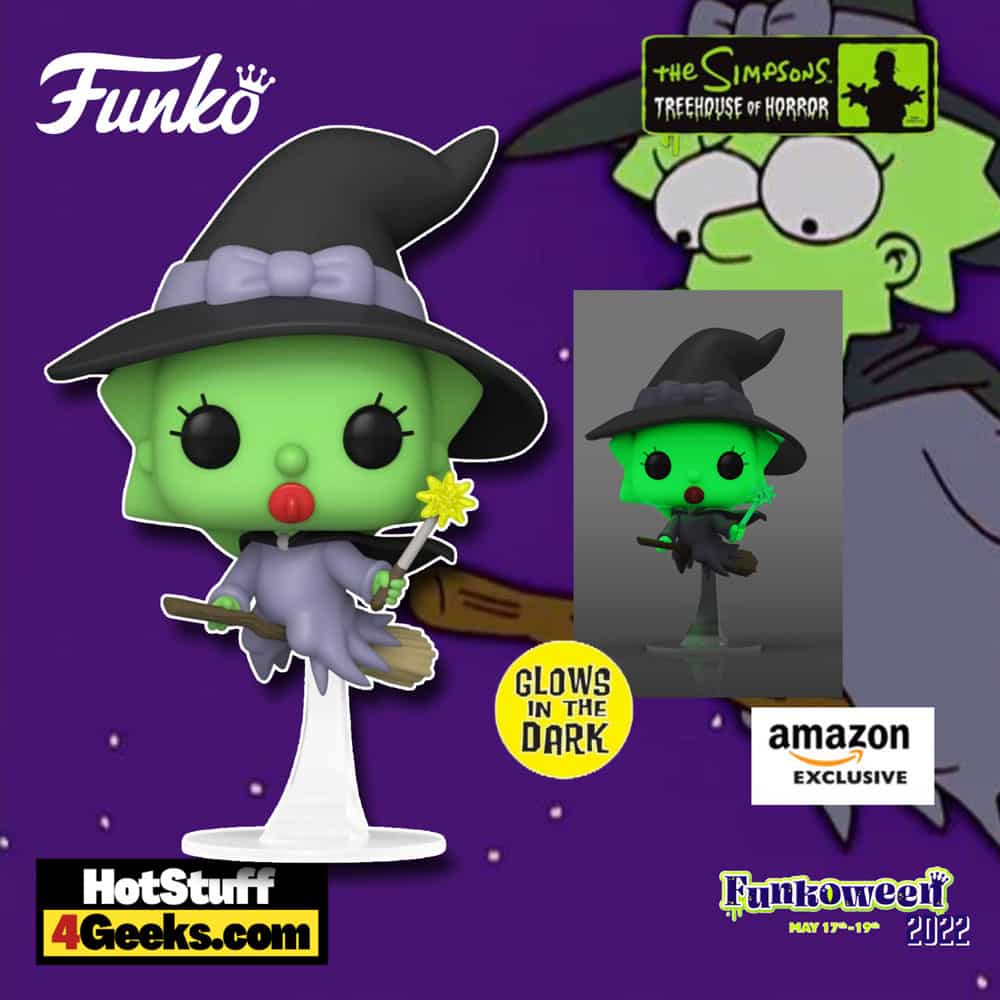 Still, if today the weekly series delivers uneven episodes, its annual Halloween special called The Treehouse of Horror always brings fun, homages, and a whimsy that is eagerly awaited by its fans.
If you're not familiar, basically each episode features a three-story horror anthology featuring or featuring the aliens Kang and Kodos, paying homage to classics from TV, film, and literature, showing a dark side outside the canon of the series that is only allowed in this special.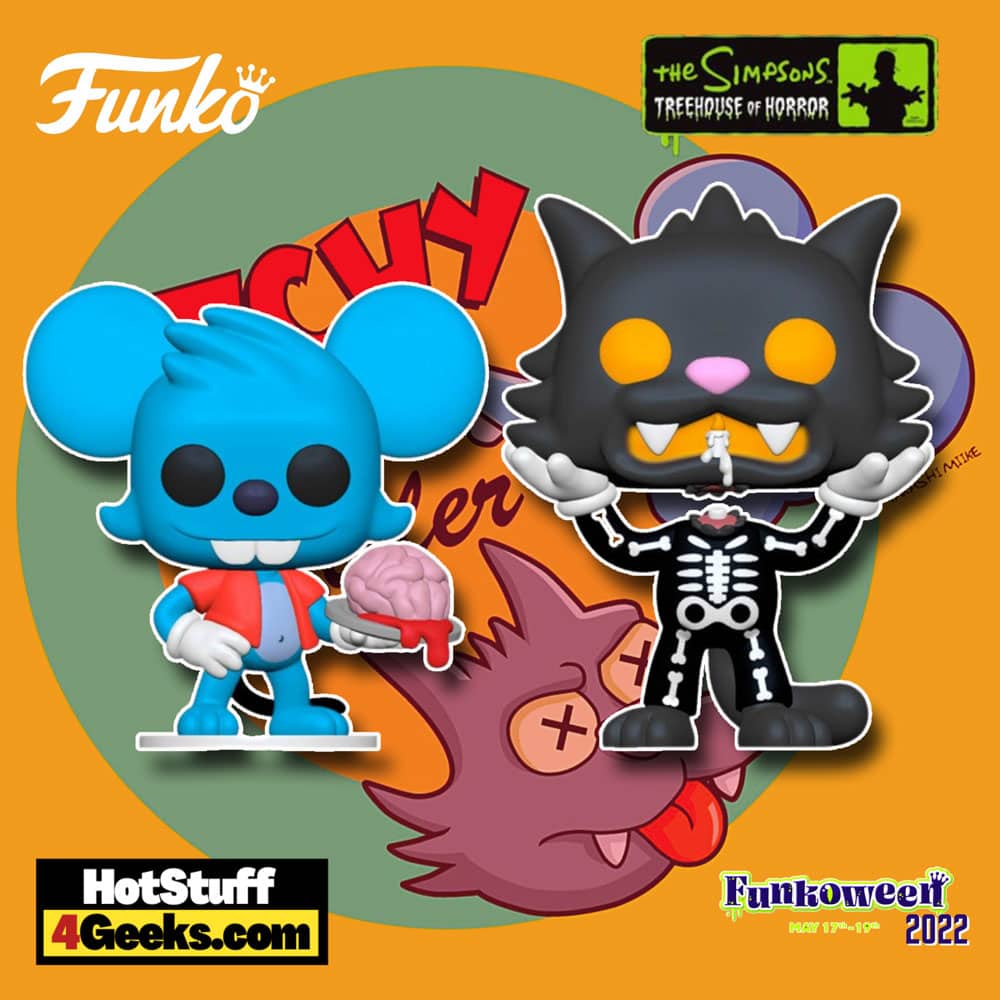 The title may seem strange for those who have been following for less time, but the special is called Treehouse of Horrors due to its first episode, where Lisa and Bart Simpson tell horror stories to each other in the family's backyard treehouse.
The structure was abandoned, but the name remained.
Starting now, you can receive 10% off in-stock items and free shipping on $39+ orders with my special link at Entertainment Earth!
You can also use CODE: 4geeks anytime. Enjoy!
As an Amazon Associate I earn from qualifying purchases
Want more stuff like this?
Get the best viral stories straight into your inbox!
Don't worry, we don't spam