Funkoween 2022: Sonic the Hedgehog – Werehog Funko Pop!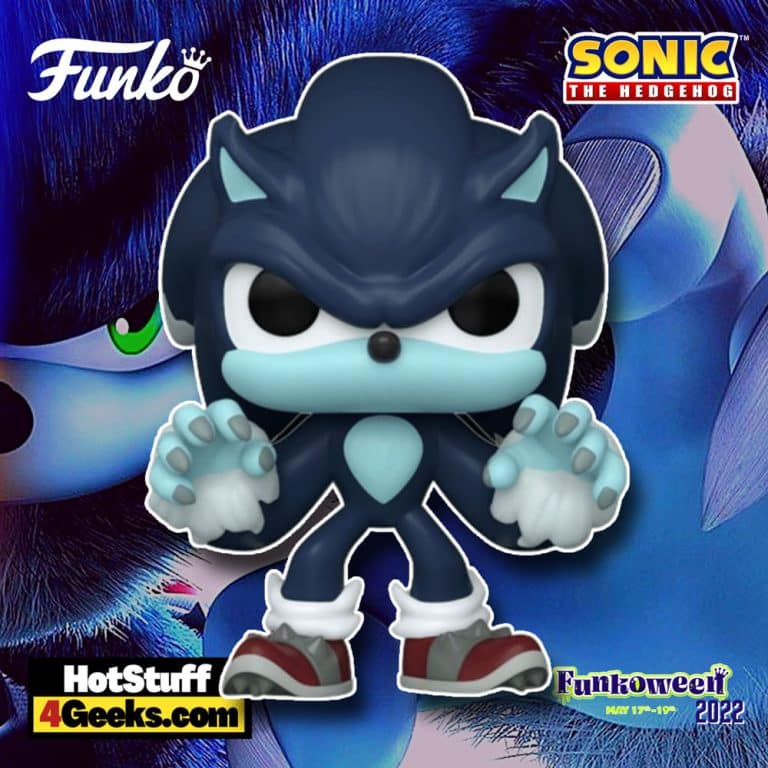 This Funko Pop! Games: Sonic the Hedgehog – Werehog Funko Pop! Vinyl Figure – Hot Topic Exclusive (Funkoween 2022 release) depicts Sonic in his werehog form, which he transforms into during the night in the Sonic Unleashed game.
You can find the pop figure below (click to jump!)
This form is larger and more robust than his regular form and has furry arms and legs with sharp claws. It would make an excellent gift for any Sonic the Hedgehog series fan.
While werewolves are traditionally depicted as ferocious and fearsome creatures, Sonic The Werehog is a definite exception. He is undeniably cute with his big, fluffy tail and adorable facial expressions – even in his werehog form.
Coupled with his friendly personality and heroic deeds, it's no wonder that Sonic The Werehog has become such a popular character. Like many other werewolves, Sonic The Werehog can transform into a powerful creature with enhanced strength and speed.
However, unlike other werewolves, Sonic The Werehog retains his kindhearted nature even in his werehog form. This makes him an endearing and lovable character that fans can't help but root for. Whether he's fighting evil or just goofing around, he is always sure to bring a smile to your face.
So why do I love Sonic The Werehog so much? There are many reasons, but one thing is for sure – he's just too darn cute to resist!
The Hot Topic exclusive, Sonic The Werehog Funko Pop is now available for pre-order at the links below (click to jump!)
The storyline behind Sonic Unleashed is that Sonic the Hedgehog turns into a werehog following exposure to Dark Gaia's energy and must find a way to return to his normal form while also stopping Dr. Eggman's plans.
The game is split into two distinct gameplay styles: daytime levels in which Sonic runs through linear stages at high speed and nighttime levels. He transforms into the werehog and explores more open areas, defeating enemies using brawling moves.
Sonic Unleashed also introduces a hub world called Town Stage, where the player can explore, talk to townspeople, and take on side missions.
Overall, the story revolves around Sonic finding a way to stop Eggman and return to his usual self. Additionally, the game introduces several new characters, including Eggman's new assistant, Chip.
Sonic Unleashed was released in 2008 to generally positive reviews. Critics praised the game's graphics and day levels but criticized the werehog gameplay and camera system. The game sold over three million copies worldwide, making it one of the best-selling games on the PlayStation.
Starting now, you can receive 10% off in-stock items and free shipping on $39+ orders with my special link at Entertainment Earth!
You can also use CODE: 4geeks anytime. Enjoy!
As an Amazon Associate I earn from qualifying purchases
Want more stuff like this?
Get the best viral stories straight into your inbox!
Don't worry, we don't spam