NEW Star Trek – Kirk & Spock (The Wrath of Khan) Funko Pop! Target Con 2022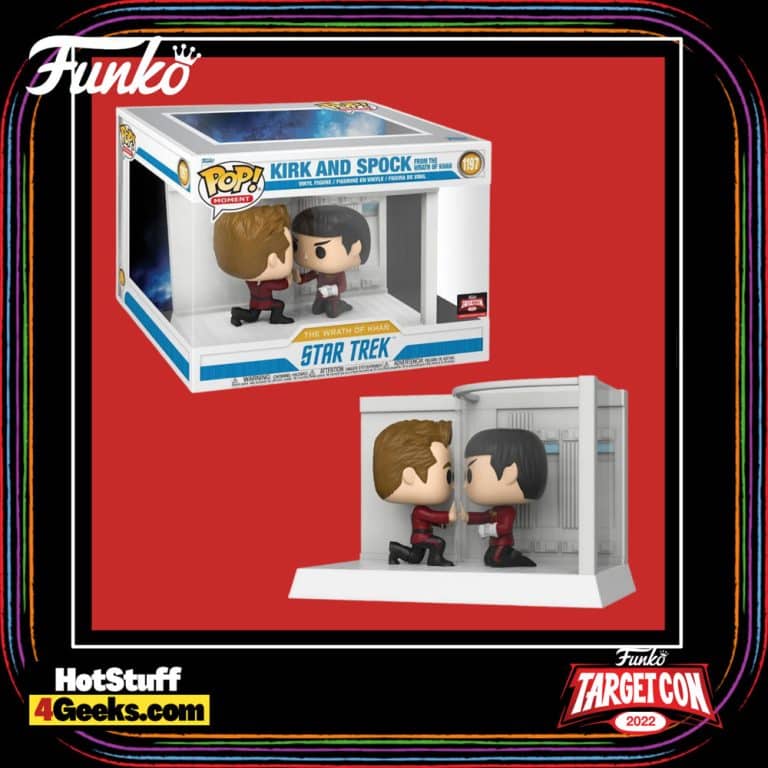 Target Con 2022 is Back! The new Funko Pop! Moment: Star Trek – Kirk & Spock (The Wrath of Khan) Funko Pop! Vinyl Figure – Target Con 2022 Exclusive is available in limited quantities starting 8 am CST on 2/25 (links to order below – click to jump!)
When Star Trek II: The Wrath of Khan premiered, Spock's fate was a mystery to fans. Nevertheless, it was an emotional punch that still resonates with fans today when he died.
Much of this is due to the wonderful script and heartfelt acting by stars William Shatner and Leonard Nimoy, honed by years of working together. They perfectly conveyed the feeling of friendship and loss in that crucial scene.
With the Enterprise in distress, Spock fit into the ship's core and repaired it, but he received a lethal dose of radiation while doing so.
When Kirk reached his friend, Spock was dying behind safety glass. In their last moments together, Kirk shocked and saddened, helplessly watched as Spock uttered some of the film's best lines and said goodbye to his longtime friend.
This was a powerful moment in Star Trek history, and even Spock's resurrection in the next film does not diminish the impact of this scene.
Kirk & Spock (The Wrath of Khan) from Target Con 2022 is now available for order at the links below (click to jump!)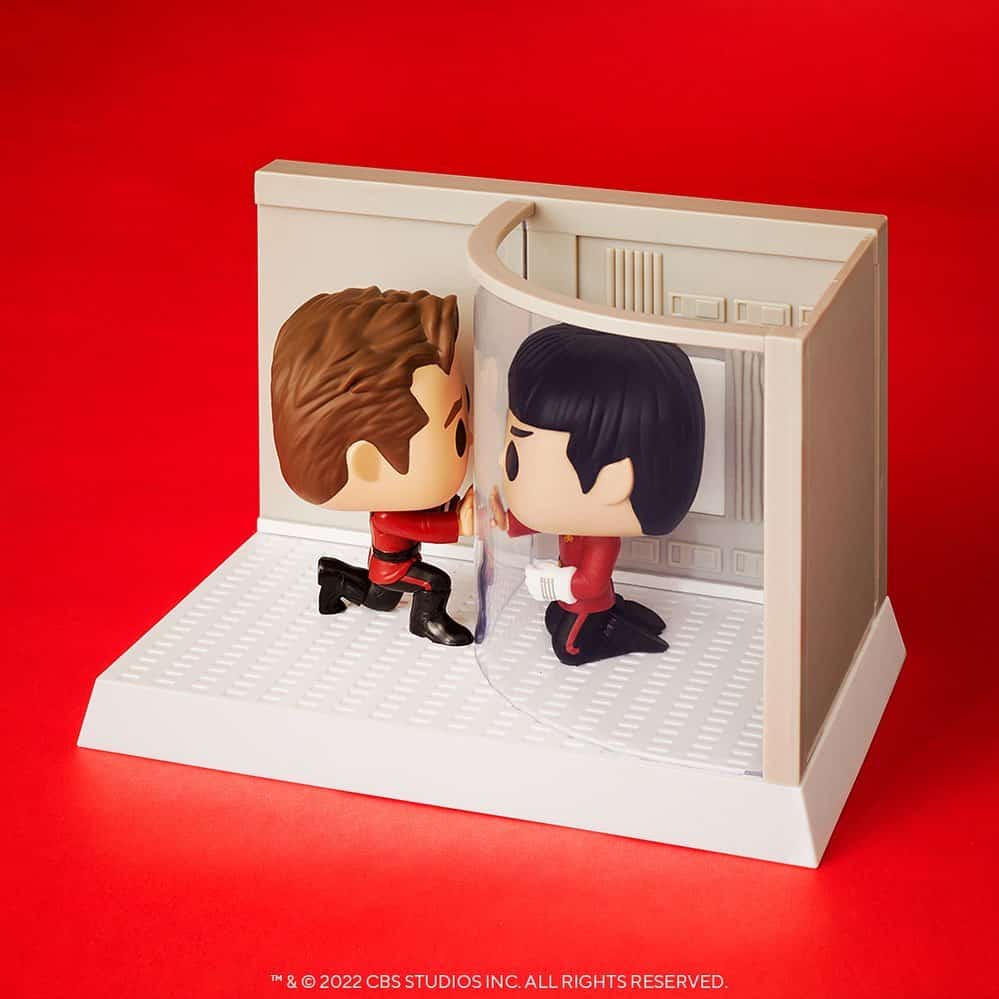 Starting now, you can receive 10% off in-stock items with my special link at Entertainment Earth!
 Enjoy!
As an Amazon Associate I earn from qualifying purchases
Want more stuff like this?
Get the best viral stories straight into your inbox!
Don't worry, we don't spam