4 NEW The Godfather 50 Years Funko Pops to Collect (2022)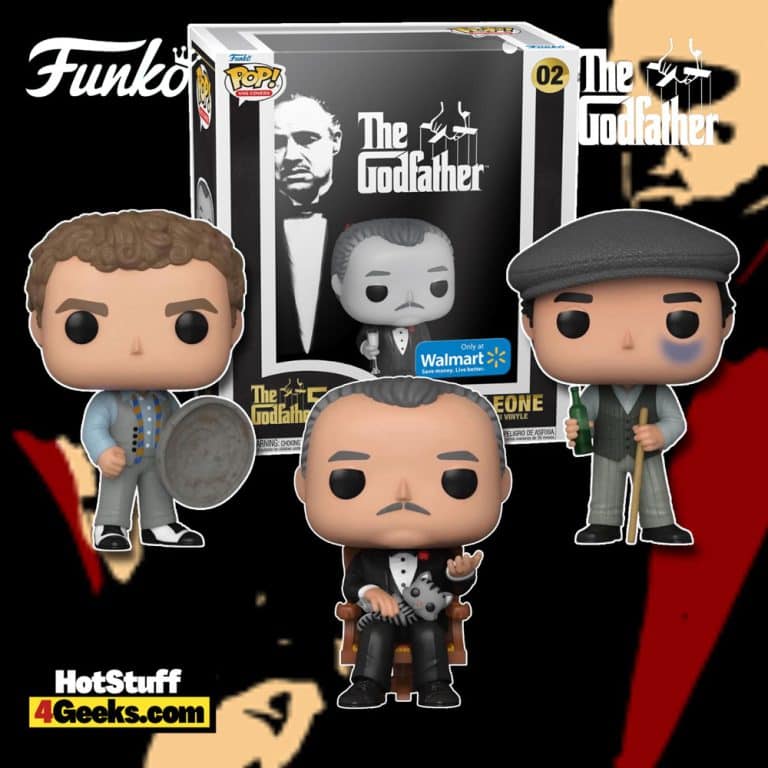 To celebrate the 50th anniversary of one of the most iconic films of all time, Funko is releasing a new line of Pop figures inspired by The Godfather's iconic film. The Godfather 50th Anniversary Funko Pops collection features several of the film's most beloved characters, including Vito, Michael, and Sonny.
Each figure is designed to capture the character's likeness as they appear in the film, and they come with their own accessories that fans will love. Whether you're a die-hard Godfather fan or simply a collector of Pop figures, these figures will sure to be a hit.
Funko Pop! Movies: The Godfather 50 Years – Sonny Corleone Funko Pop! Vinyl Figure
Funko Pop! Movies: The Godfather 50 Years – Michael Corleone Funko Pop! Vinyl Figure
Funko Pop! Movies: The Godfather 50 Years – Vito Corleone Funko Pop! Vinyl Figure
The Godfather Pop! Vinyl Figures can be found at the links below (click to jump!)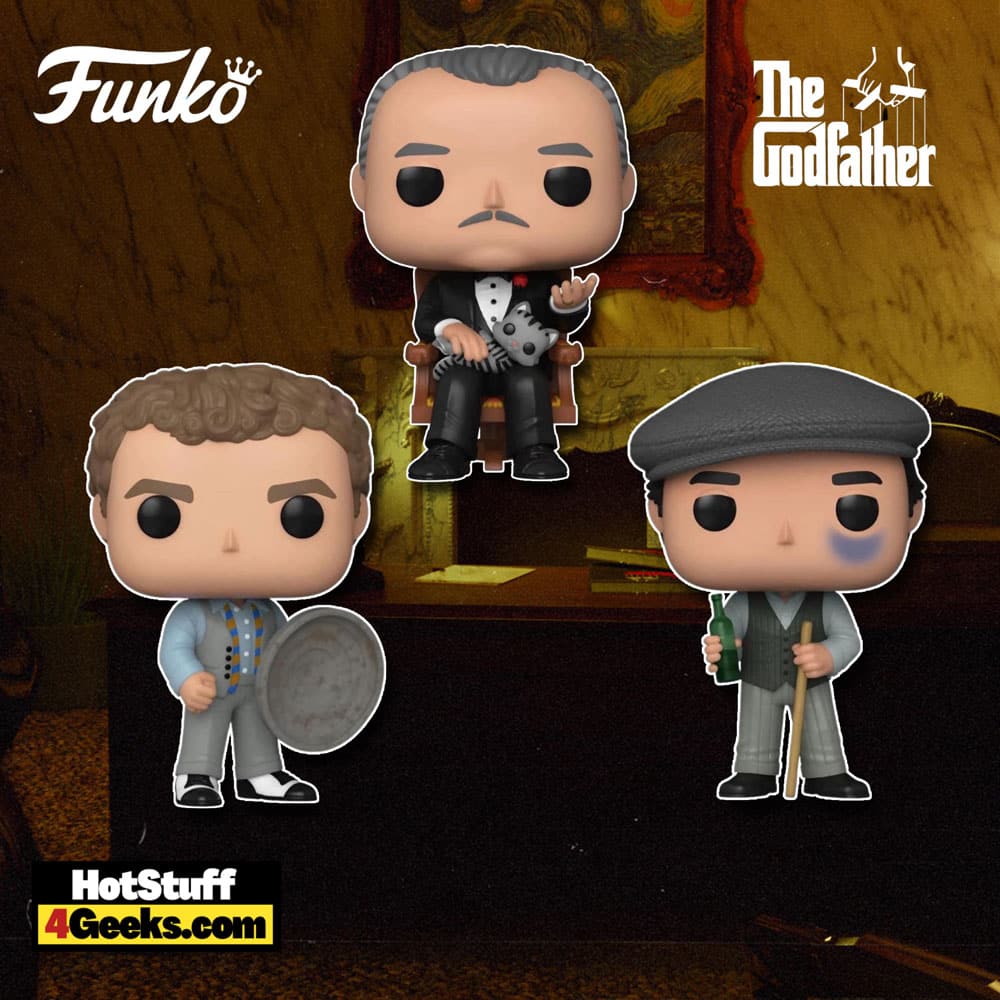 This year marks the 50th anniversary of the release of The Godfather, one of the most iconic films in American history. Released in 1972, the movie quickly became a classic gangster film and an icon of American cinema.
Directed by Francis Ford Coppola and starring Marlon Brando and Al Pacino, The Godfather tells the story of the Corleone crime family and their rise to power in New York City during the 1940s and 50s.
The film was a critical and commercial success, winning three Academy Awards and becoming one of the highest-grossing films of all time.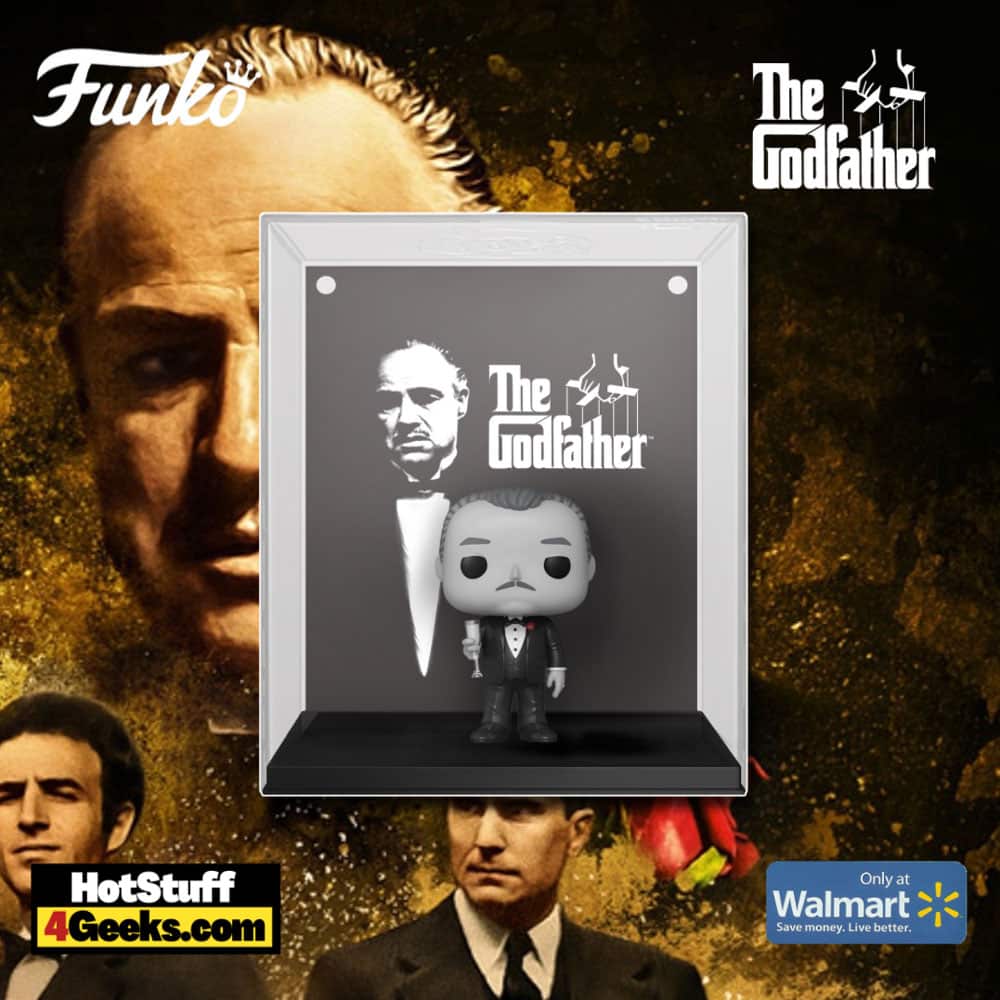 Over the past 50 years, The Godfather has been praised for its acting, writing, and direction, and it is frequently cited as one of the greatest films ever made.
In the half-century since its release, The Godfather has had a profound impact on popular culture, spawning numerous imitations and parodies.
It remains an essential work of American cinema, and its influence can be seen in countless films that have come out in the intervening years.
Starting now, you can receive 10% off in-stock items with my special link at Entertainment Earth!
 Enjoy!
As an Amazon Associate I earn from qualifying purchases
Want more stuff like this?
Get the best viral stories straight into your inbox!
Don't worry, we don't spam