NEW The Lion King Funko Pop! VHS Cover - Funko Fair 2022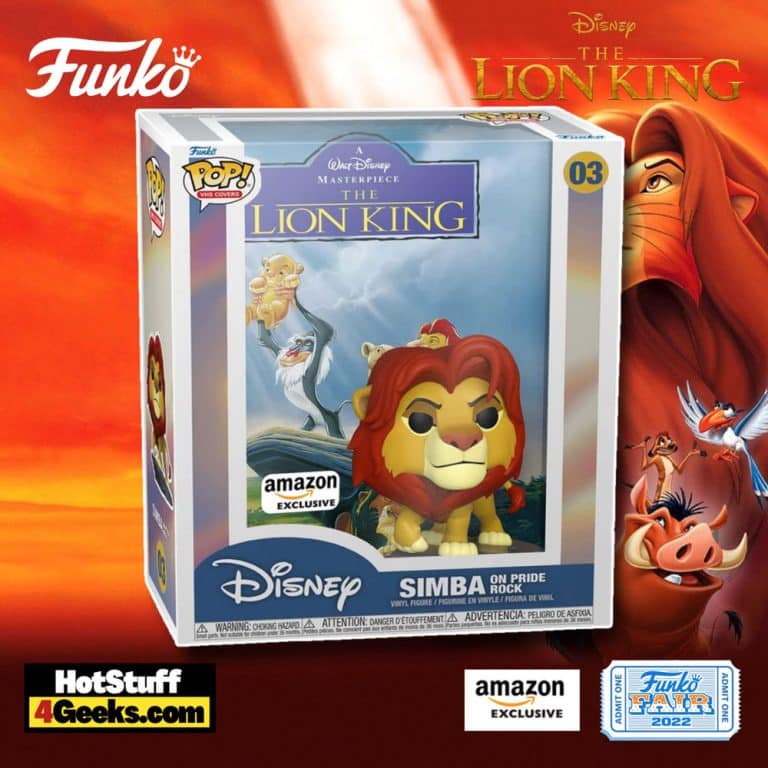 A whole new Lion King calls for a whole new collection. Start with this new Funko Pop! VHS Covers: Disney – The Lion King: Simba on Pride Rock Funko Pop! Vinyl Figure – Amazon Exclusive released at Funko Fair 2022 and everything the light touches will be your kingdom. OK, not really, but you will feel like royalty when you display this fabulous pop figure (available for order below- click to jump!)
Disney's The Lion King is a movie that was released in 1994 and took the world by storm for its instant success. It is still one of the most popular animated films to date, and its storyline has been praised for its originality.
It was the highest-grossing animated film of all time and won two Academy Awards. It broke records upon release and won two Academy Awards for "Best Original Score" and "Best Original Song (for "Can You Feel the Love Tonight").
This is likely because the story is very relatable and teaches important life lessons such as loyalty, forgiveness, and bravery.
The Lion King: Simba on Pride Rock Pop! VHS Cover Figure is now available for order at the links below (click to jump!)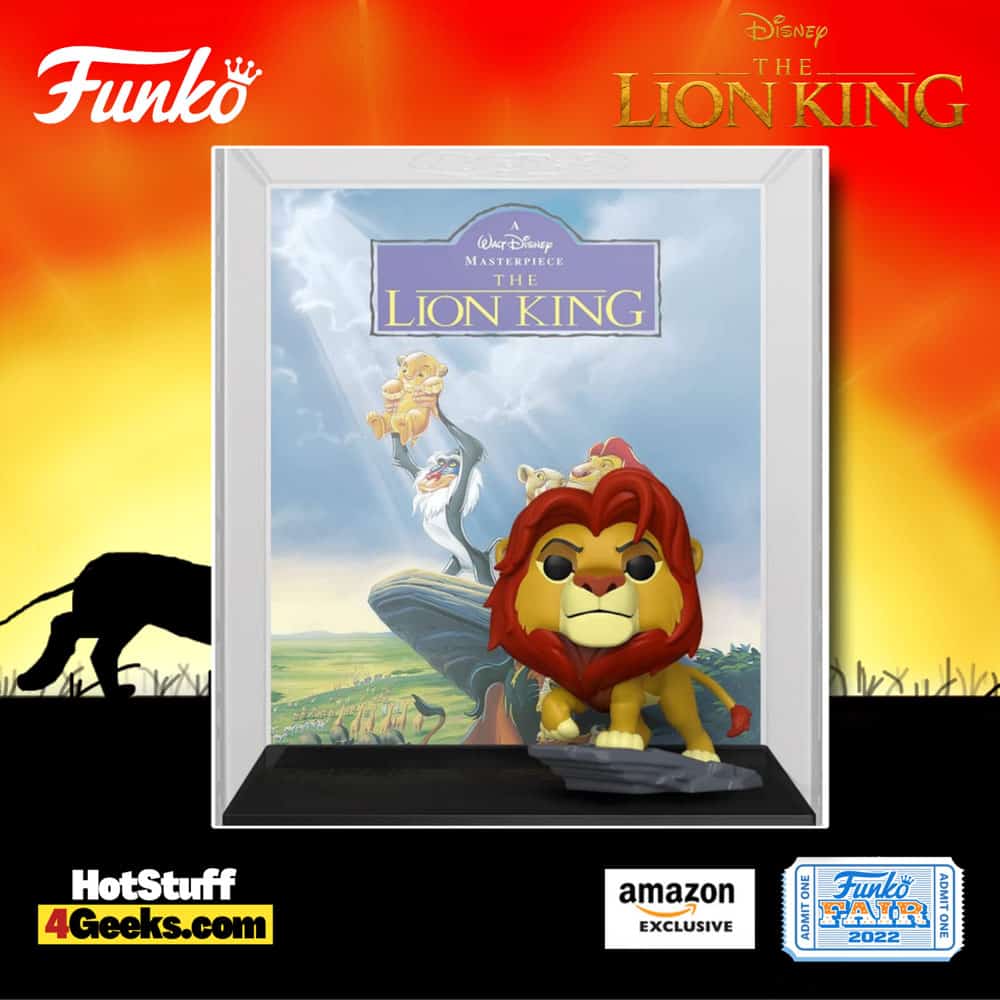 The movie tells the story of Simba, a young lion who is destined to become king of the Pride Lands. However, his uncle Scar has other plans, and he tricks Simba into running away from home. Simba eventually learns the truth about his father's death, and he returns to take his rightful place as king.
The Lion King is filled with memorable characters and scenes, and its story is both heartwarming and exciting. The film's music is also widely popular, with songs like "Circle of Life" and "Hakuna Matata" becoming instant classics. Thanks to its engaging story and catchy music, The Lion King is still one of the most beloved animated movies of all time.
Who hasn't been touched by watching The Lion King?
Starting now, you can receive 10% off in-stock items and free shipping on $39+ orders with my special link at Entertainment Earth!
You can also use CODE: 4geeks anytime. Enjoy!
As an Amazon Associate I earn from qualifying purchases
Want more stuff like this?
Get the best viral stories straight into your inbox!
Don't worry, we don't spam