2023 NEW The Red-Nosed Reindeer: Bumble (Flocked) Funko Pop!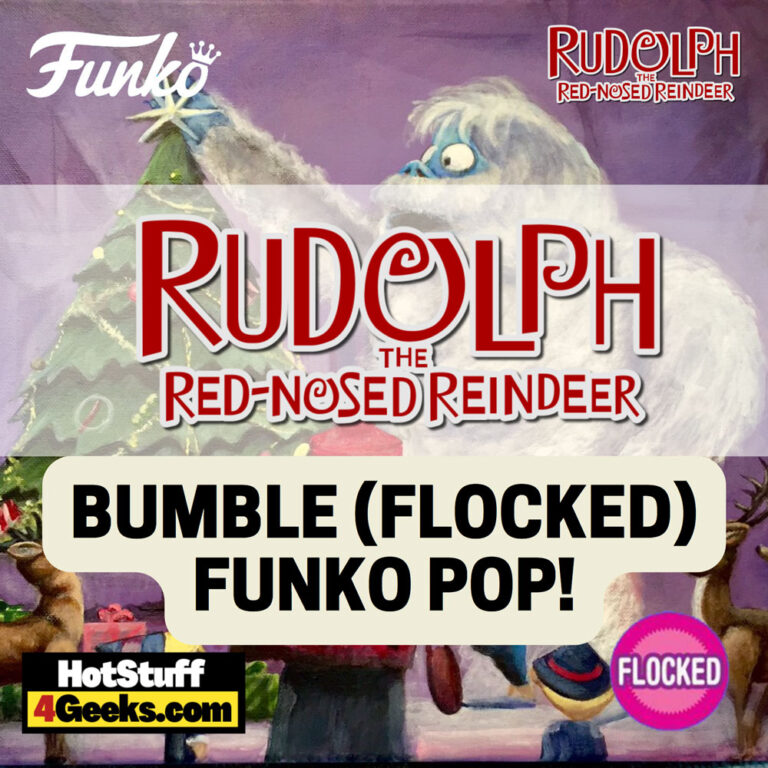 Not official until confirmed.
Featuring the cheery grin of Rudolph's unlikely pal Bumble the Abominable Snowman, this Funko Pop! Television: Rudolph the Red-Nosed Reindeer – Bumble (Flocked) Funko Pop! Vinyl Figure Exclusive makes a wonderful gift for any fan of the classic Christmas special!
Sure, Rudolf is sweet, but I'm a bigger fan of Bumble, the Abominable Snowman. He starts on the naughty list, but really, he's just got a toothache!
Rudolph: The Red-Nosed Reindeer is a cherished Christmas movie classic. The story of Rudolph has been passed down for generations earning more fans with every passing year.
The beloved characters have become iconic. But, of those characters, it is perhaps Bumble who has gained the most considerable following.
Some believe that Bumble is Rudolph's constant fear of harassment, while others say it could be a metaphor for bullying.
No matter the interpretation, the Abominable Snowman is an essential part of the Rudolph story and continues to charm viewers today.
The flocked Bumble the Abominable Snowman Funko Pop! is an unconfirmed release. It is only official when or if Funko announces it. I'll update more information in the long run.

Not even the most modern technologies in animation have been able to defeat the first television version of Rudolph, a true classic Christmas story.
Rudolph: The Red-Nosed Reindeer, or what is the same, this nice, tender, and endearing character related to Christmas appeared in a small booklet back in 1939 with a text written by Robert Lewis May. It told the story of the ninth and youngest of the reindeer that pulled Santa's sleigh every Christmas Eve.
After the success of this little story, its protagonist became very popular, being part of everything related to Christmas in those parts: postcards, dolls, drawings, ornaments, and even a popular Christmas carol composed by Johnny Marks that sounds in every home at this time of the year.
Unwittingly, this little reindeer became a Christmas star thanks to his sad story – because of his red nose, he is teased by his fellow reindeer.
But precisely because of the brightness of his nose, Santa Claus places him at the front of the sleigh to lead the way before storms and blizzards, which allow him to make his deliveries so that no child is left without toys on that magical night.
In 1964, Rudolph leaped to the small screen, and from that moment on, it became the most-watched program on Christmas Day and the longest-running Christmas special.
Since 1964, Rudolph has not missed its annual date, making it the longest-running Christmas special. In 2014, coinciding with its 50th anniversary, the U.S. Postal Service issued a series of commemorative stamps.
Starting now, you can receive 10% off in-stock items with my special link at Entertainment Earth!
 Enjoy!
As an Amazon Associate I earn from qualifying purchases
Want more stuff like this?
Get the best viral stories straight into your inbox!
Don't worry, we don't spam