2022 NEW The Witcher: Yennefer (with Mask) Funko Pop! BoxLunch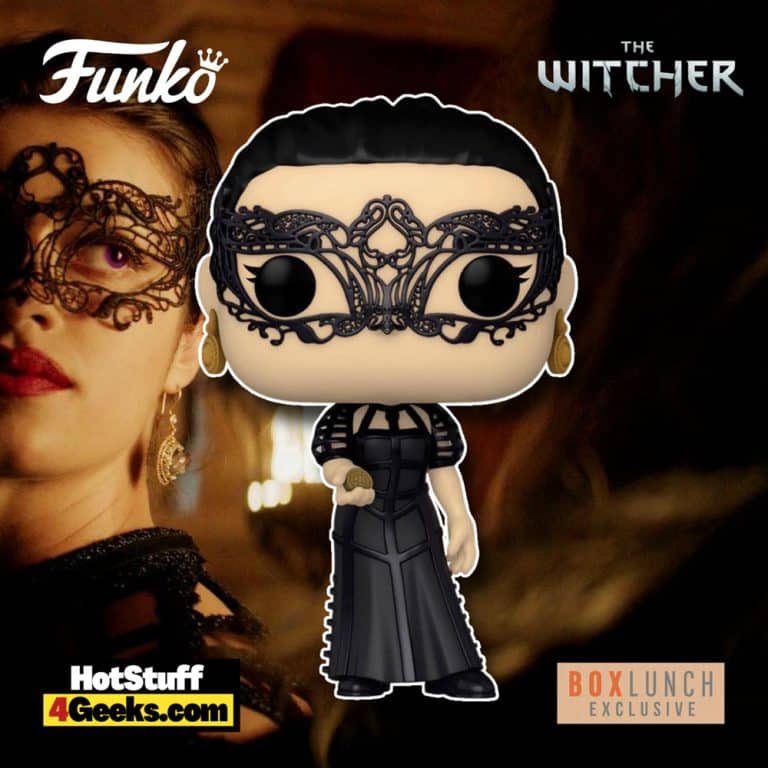 The new Funko Pop! Television: The Witcher – Yennefer (with Mask) Funko Pop! Vinyl Figure – BoxLunch Exclusive, with her black mask from her first meeting with Geralt, is the perfect thing to add to your The Witcher collection, especially if you need a little extra power of your own!
This pop figure can be found below (click to jump!)
Yennefer de Vengerberg is one of the most important characters in The Witcher, which is made explicit several times in the books, the Netflix series, and the games, especially the third one.
She is deeply connected to Geralt and his protégé Ciri, who is the closest thing she has ever had to a daughter. Together, they have changed each other's destinies and the world around them, with Yennefer always playing a prominent role.
The BoxLunch exclusive Yennefer (with Mask) Funko Pop! is available for order starting 26 April 2022 at the links below (click to jump!)
As all of us who watch The Witcher know, Geralt and Yennefer met because of an evil djinn. The djinn injures Jaskier (known as Dandelion in the books), and Yennefer is the healer that Geralt takes him to. Yennefer agrees to help Jaskier because she aims to capture the djinn and force him to cure her infertility.
Despite being deceived, Geralt does not want Yennefer to be harmed. In the literature, Geralt's third wish is that his fate is tied to Yennefer's.
He does this to save her from the djinn's mischief. In the djinn myth, they cannot harm their master. Therefore, if Geralt and Yennefer are bound, the djinn, by default, cannot hurt Yennefer.
In the book, Yennefer hears Geralt's third wish and becomes emotional as she realizes that he would do a foolish thing to save her. She says that he has doomed himself.
In the series, Yennefer suspects that Geralt uses her wish to bind their fates. However, her belief that her feelings for Geralt are not real and are only a magical illusion leaves Yennefer unfulfilled with the merits of magic. Yennefer longs for something real and desires a real family.
As an Amazon Associate I earn from qualifying purchases
Want more stuff like this?
Get the best viral stories straight into your inbox!
Don't worry, we don't spam