2023 NEW Treehouse of Horror: Witch Maggie GITD Funko Pop!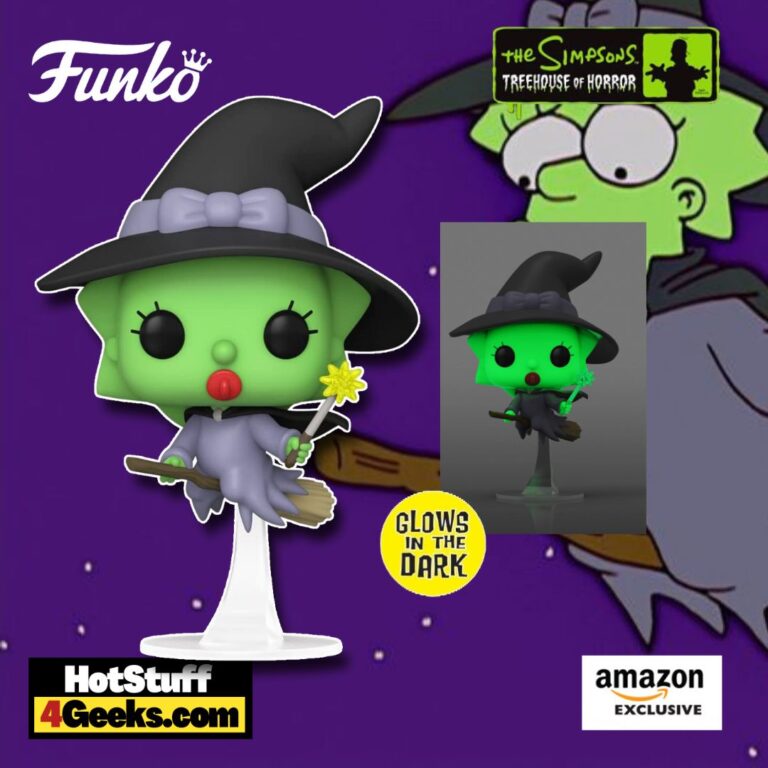 Inspired by the Season 17 episode, Treehouse of Horror XVI comes the new Funko Pop! Television: Simpsons The Treehouse of Horror – Witch Maggie Glow-In-The-Dark (GITD Funko Pop! Vinyl Figure – Amazon Exclusive (Funkoween 2022 release).
The pop figure is now available for pre-order at the links below – click to jump or scroll to continue reading!
In a parody of Halloweentown II: Kalabar's Revenge, the Halloween episode from Buffy the Vampire Slayer, and the classic Twilight Zone episode The Masks, the citizens of Springfield don their Halloween costumes for a costume contest.
Things go wrong when a real witch turns the residents of Springfield into what they wore as their Halloween costumes, and Maggie is changed into a real witch herself.
The exclusive Glow-In-The-Dark Maggie Witch Funko Pop! (Funkoween 2022) is now available for pre-order at the links below (click to jump!) It's expected to be released on September 2, 2023.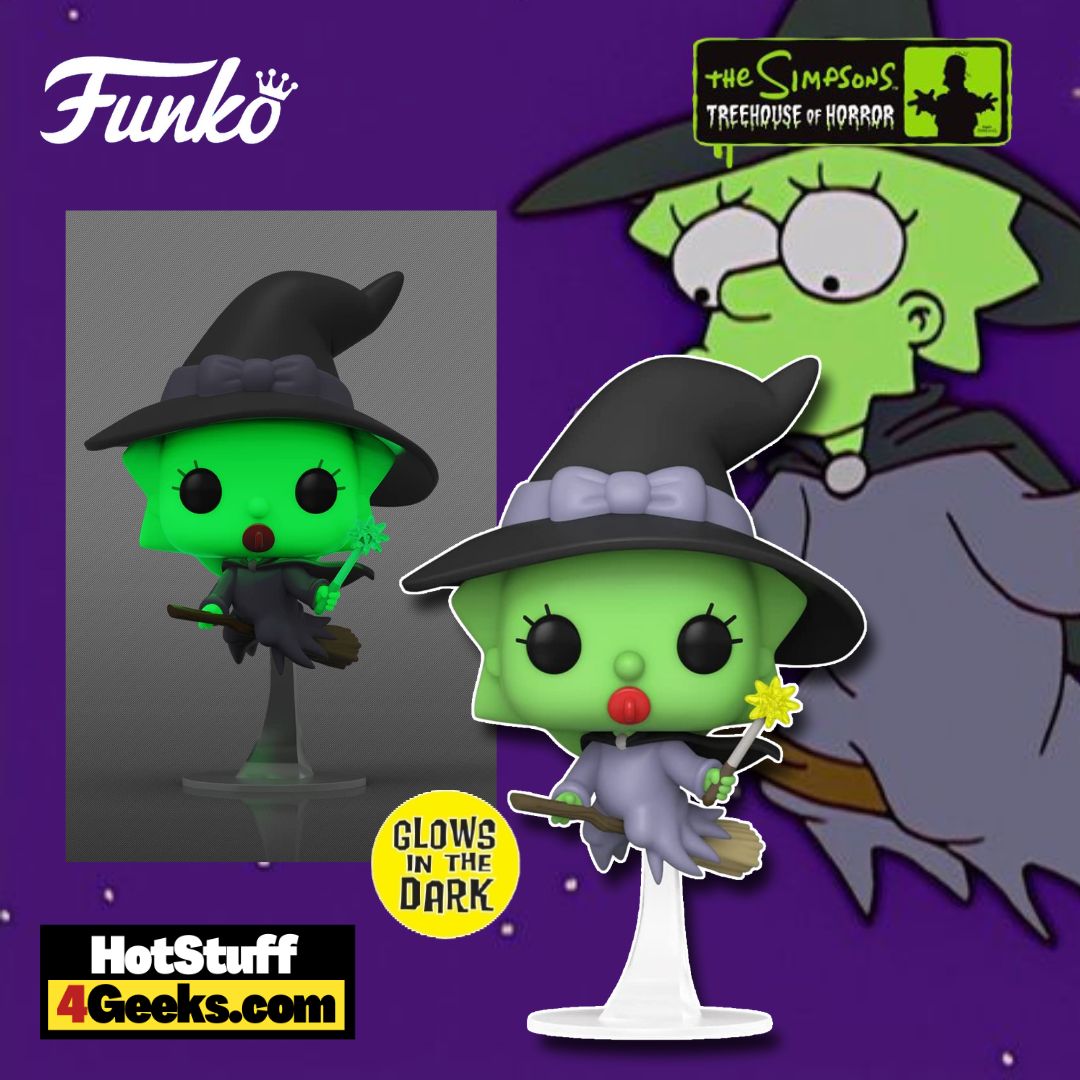 People from all over Springfield gather for the semi-annual Halloween party. A woman dressed as a wicked witch wins the Best Costume contest, and Mayor Quimby gives her a gift certificate.
Before she leaves, Quimby asks her to reveal her true identity. The woman replies that she is not wearing a costume, for she is a real witch.
Quimby snatches the certificate from her hands since the witch is not wearing a costume. Furious, she flies through the air on her broomstick. Then, using her magic wand, she casts a plague and turns everyone into the outfits they are wearing.
Homer becomes a headless man, Marge a real skeleton, Dr. Hibbert becomes a vampire, Abe a gorilla, Nelson a raccoon (but he was supposed to be Zorro), and so on.
Lisa, who has become Albert Einstein, looks for a way to reverse the magic. She realizes that Maggie has turned into a witch and has the power to undo the spell.
Bart does not want to go back to who he was, as he would rather be in a werewolf's skin. He soon joins other people who like who they are now, like Milhouse, Moe, and Chief Wiggum, but there were people like Ned Flanders who didn't want to.
Maggie gets confused, so she eventually turns the people of Springfield into pacifiers with their normal heads and goes away on her broomstick.
As an Amazon Associate I earn from qualifying purchases
Want more stuff like this?
Get the best viral stories straight into your inbox!
Don't worry, we don't spam