NEW Tyrannosaurus Rex & Velociraptor Funko Pop Poster - Funko Fair 2022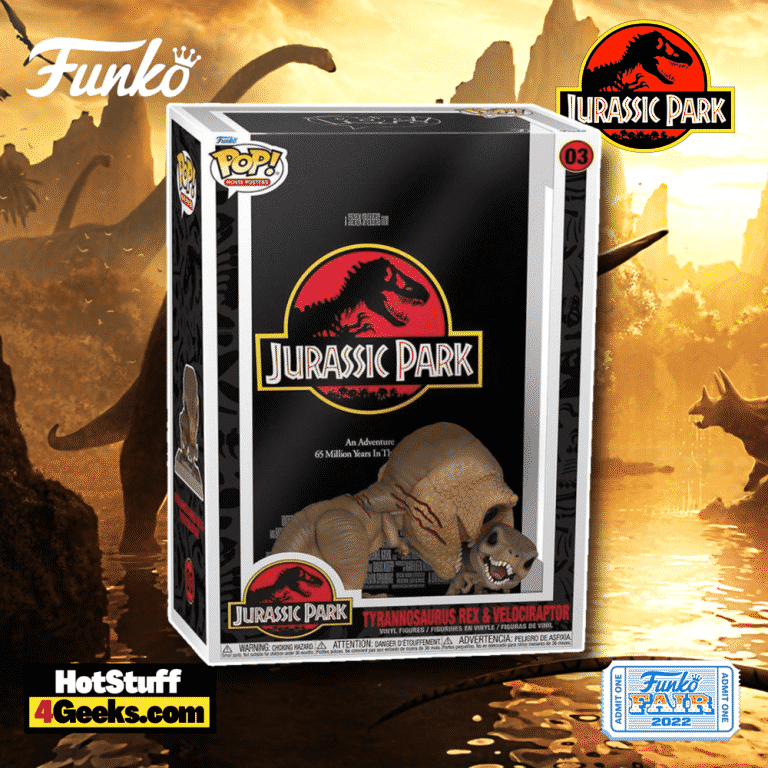 Take a trip back to the prehistoric age with the new Funko Pop! Movie Posters: Jurassic Park – Tyrannosaurus Rex 6-Inch Funko Pop! Figure and Velociraptor Pop! Movie Poster with Case released today at Funko Fair 2022.
"Jurassic Park," one of the biggest box-office phenomena in the history of cinema, is a remarkable achievement by Steven Spielberg. The latter in 1993 adapted Michael Crichton's exciting and fantastic best-seller into a film. An inspired combination of adventure, fantasy, and science fiction – a fabulous fusion of "Raiders of the Lost Ark" with "Jaws" and "ET."
Who has never thought of visiting "Jurassic Park"? But, since we can't go there in the flesh, how about feeling the excitement of meeting these prehistoric beings – and also the adrenaline when something goes wrong -listening to the classical music of John Williams and meeting captivating characters?
Meet Tyrannosaurus Rex & Velociraptor! The Jurassic Park Funko Pop Poster is now available for order at the links below (click to jump!)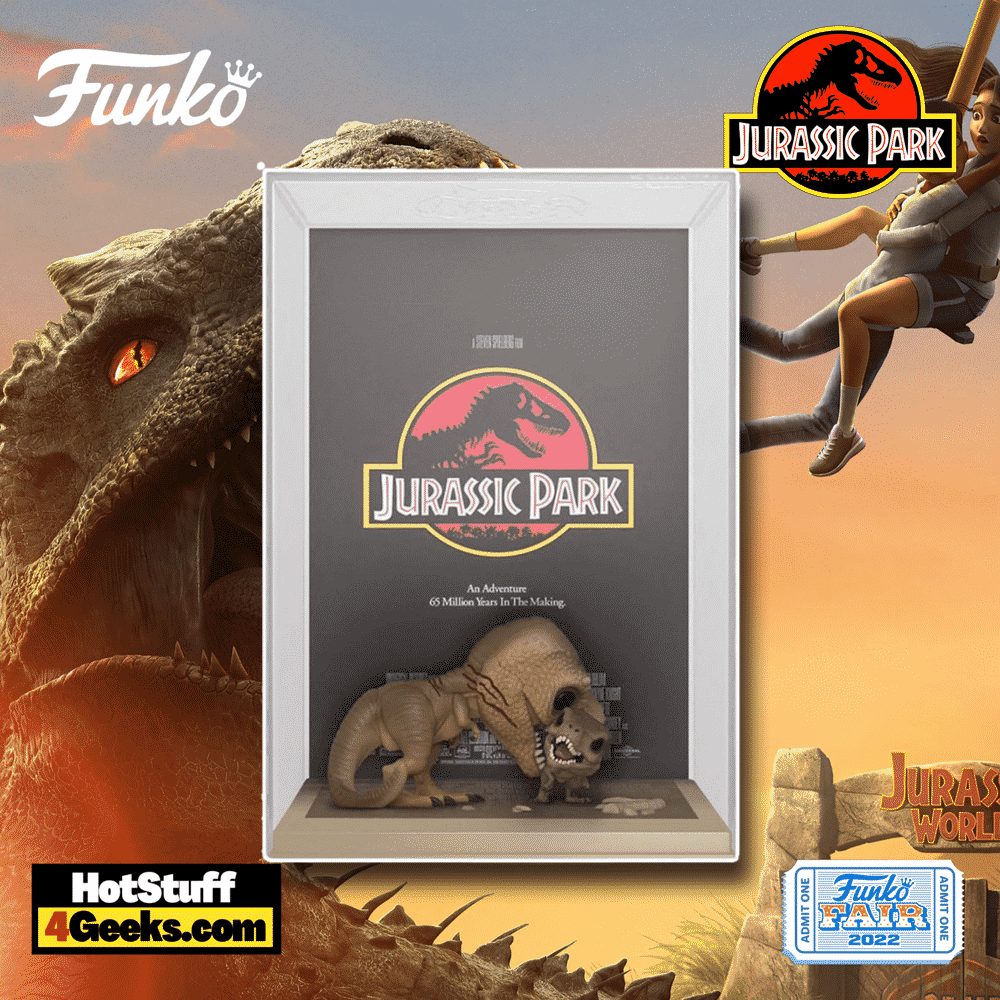 John Hammond, a visionary and eccentric millionaire, invites two paleontologists, Alan Grant and Ellie Sattler, to evaluate the safety conditions of a fabulous project he has set up on a remote and isolated island.
Thanks to the most sophisticated cloning technology Hammond has succeeded in bringing a series of dinosaurs that make up the most spectacular theme park in the world.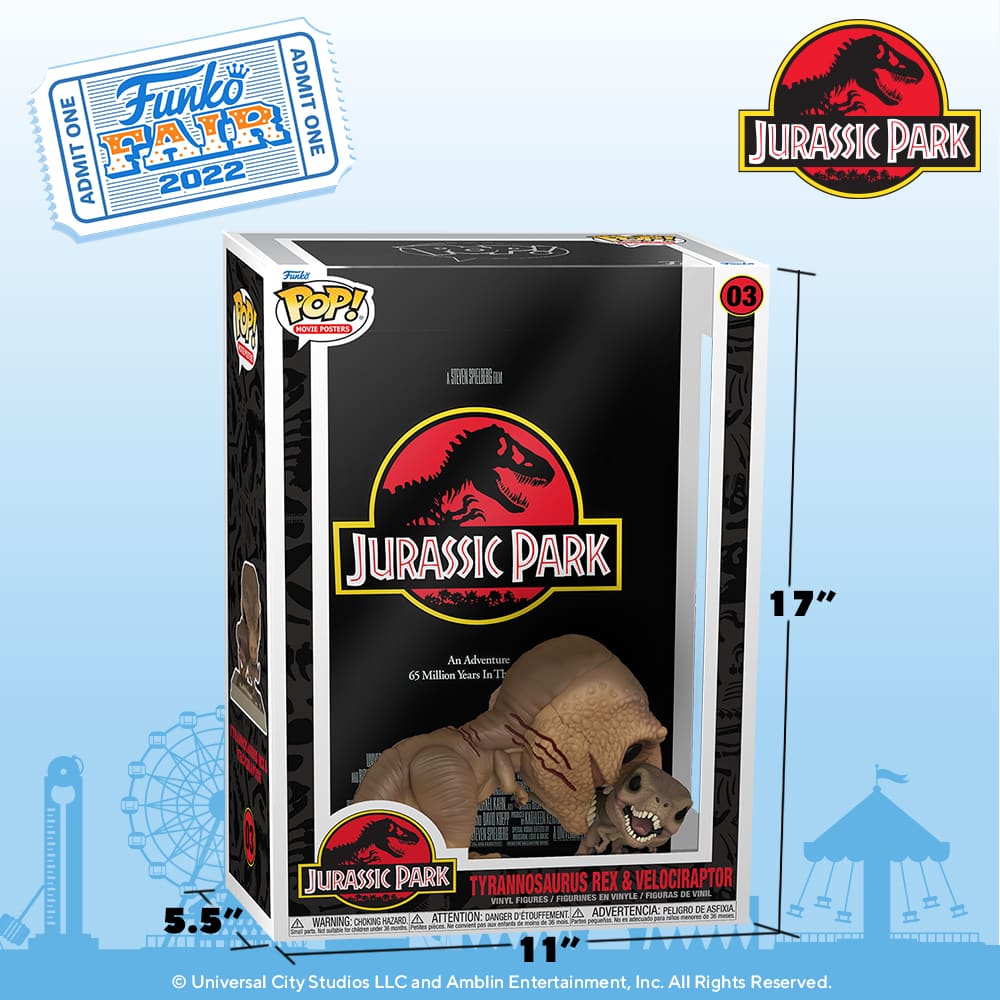 Before opening the park to the public, Hammond gives his guests a trial visit to evaluate the safety conditions. In addition to the paleontologists, the visitors include mathematician Ian Malcolm, Hammond's two grandchildren, and his lawyer.
The tour is full of surprises as the gigantic and dazzling animals, which have disappeared from the face of the planet millions of years ago, are paraded before the eyes of an absolutely amazed group.
Despite the tight security measures, a series of unfortunate events puts the visitors at the mercy of the dinosaurs.
Starting now, you can receive 10% off in-stock items and free shipping on $39+ orders with my special link at Entertainment Earth!
You can also use CODE: 4geeks anytime. Enjoy!
As an Amazon Associate I earn from qualifying purchases
Want more stuff like this?
Get the best viral stories straight into your inbox!
Don't worry, we don't spam