NEW Naruto Shippuden Funko Pop Figures – Wave 2022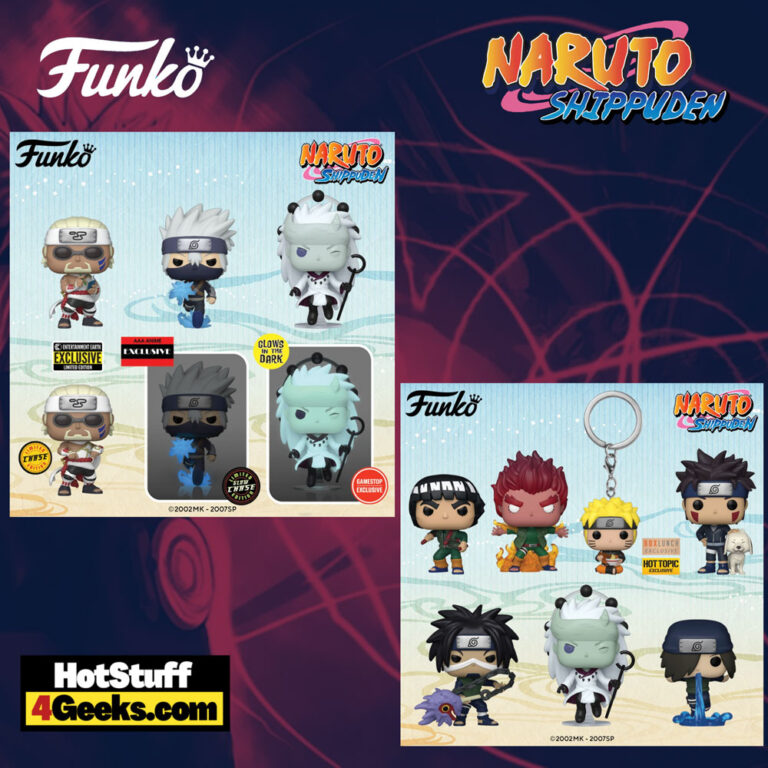 Diehard fans of the anime series will be excited to hear that the new wave of Naruto Shippuden Funko pop figures (2022) has arrived!
The pop figures are now available for pre-order at the links below – click to jump or scroll to continue reading!
Excitement is building amongst fans of the popular anime series Naruto Shippuden as the release date for the new wave of Funko pop figures is here.
The highly collectible figures are set to hit shelves, and fans are already clamoring to get their hands on them.
The highly collectible pop figures, which feature beloved characters from the show, will surely be a hit with old and new fans.
Here's the Naruto Shippuden Funko pops list releasing in 2022:
Kiba with Akamaru Funko Pop! Vinyl Figure
Kotetsu Hagane With Weapon Funko Pop! Vinyl Figure
Might Guy Funko Pop! Vinyl Figure
Sage Madara Uchiha (Six Paths) Funko Pop! Vinyl Figure
Izumo Kamizuki Funko Pop! Vinyl Figure
Might Guy (Eight Inner Gates) Funko Pop! Vinyl Figure
Naruto Uzumaki As Nine Tails Funko Pop! Deluxe Vinyl Figure – Hot Topic Exclusive
Expected releases at a later date:
Neji Hyuga Funko Pop! Vinyl Figure Exclusive
No matter which character is your favorite, I'm sure you will find a Funko pop that you'll love.
Naruto Shippuden Pops (2022) have already started to be unveiled. The revealed pops are available for pre-order at the links below (click to jump!) I expect more Naruto Pops to drop on regular bases, so stay tuned for updates.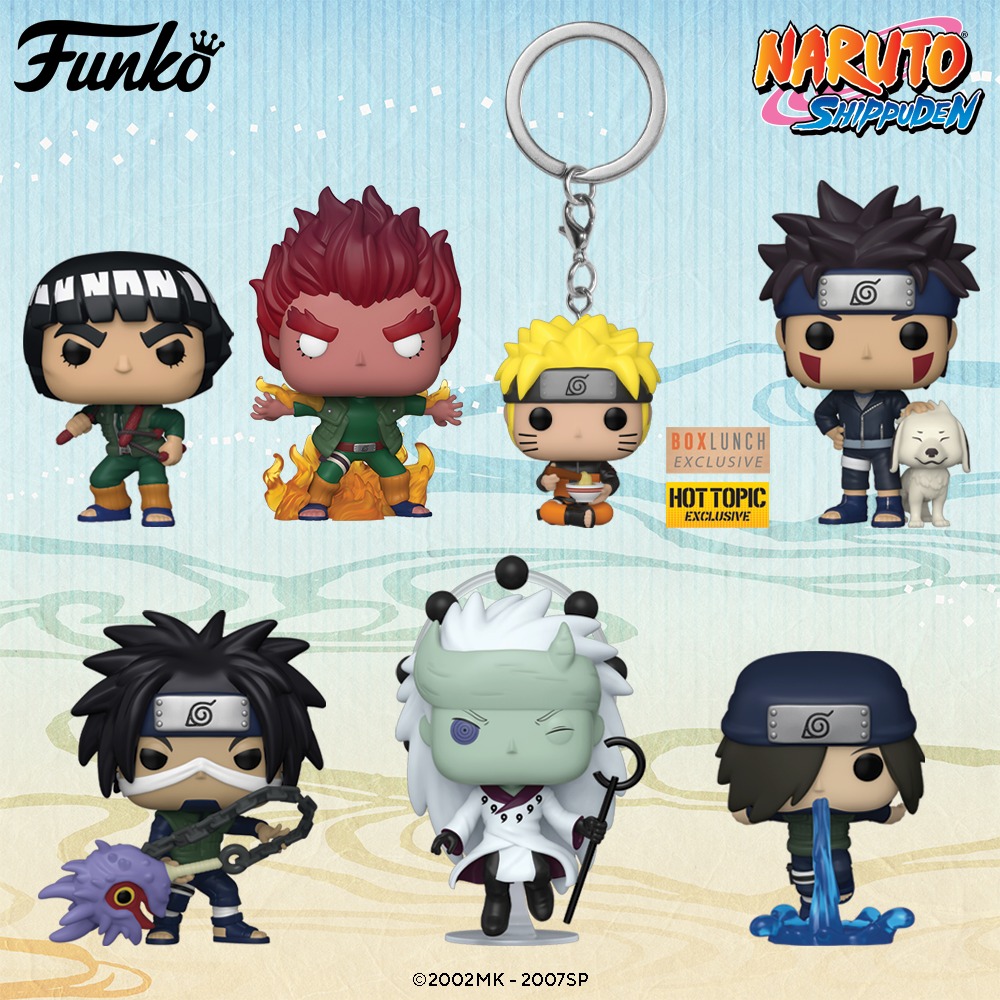 There are many different options to choose from when it comes to anime. However, few anime can rival the popularity of Naruto.
Based on the popular manga series, Naruto tells the story of a young ninja seeking to become the Hokage, the leader of his village.
Naruto grows and changes throughout the series as he faces various personal and political challenges.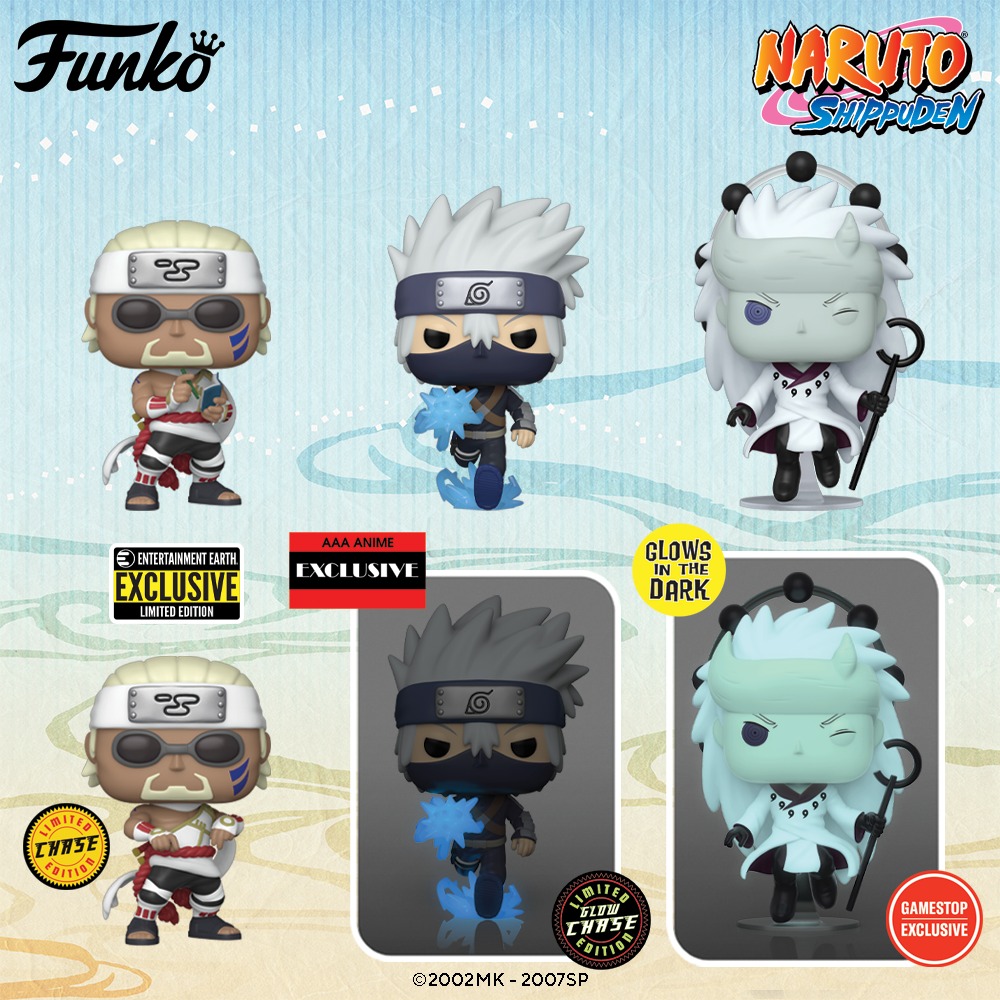 There are many reasons why Naruto is the best anime of all time.
The characters are incredibly well-developed and likable, the story is engaging and emotional, and the animation is breathtaking.
The world of Naruto is rich and complex, and the series does an excellent job of exploring both the light and dark sides of human nature.
In addition, the voice acting is top-notch, and the music is truly unforgettable.
There are very few anime that can rival Naruto in terms of quality, and for that reason, it remains one of the most beloved series of all time.
Starting now, you can receive 10% off in-stock items with my special link at Entertainment Earth!
 Enjoy!
As an Amazon Associate I earn from qualifying purchases
Want more stuff like this?
Get the best viral stories straight into your inbox!
Don't worry, we don't spam