NEW WW (Rebirth) on Throne Funko Pop Cover Funko Fair 2022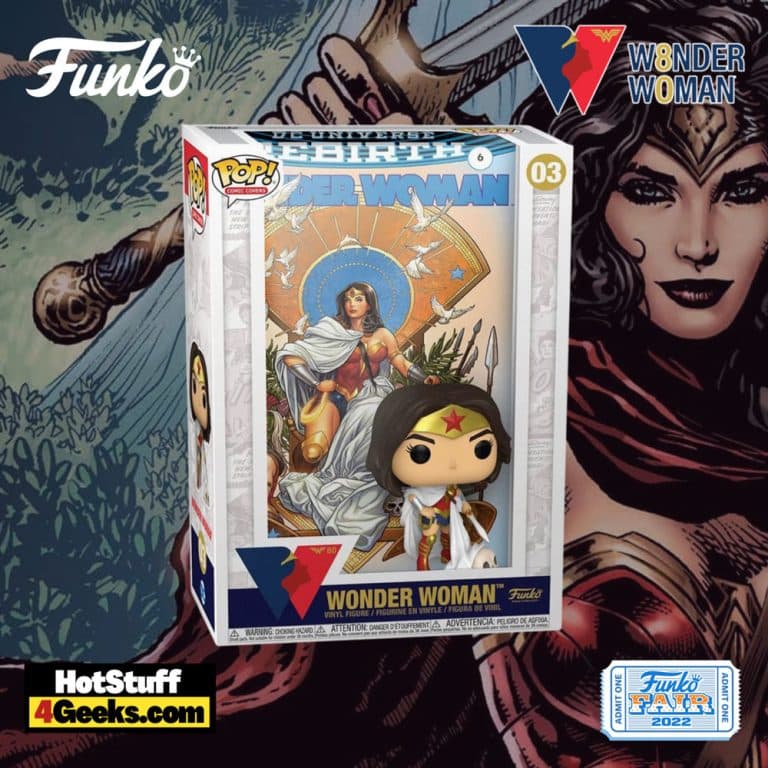 Inspired by "Wonder Woman: Rebirth" written by Greg Rucka comes the new Funko Pop! DC Comic Cover: Wonder Woman 80th Anniversary – Wonder Woman (Rebirth) on Throne Funko Pop! Vinyl Figure – Funko Fair 2022.
In "Wonder Woman: Rebirth," after an unimaginable loss, Wonder Woman must rebuild her crusade as protector and champion of the Earth. After the events of Darkseid's War, the lasso of truth, Wonder Woman's most potent weapon, has ceased to function… and dark secrets from the Amazons' past come to light!
Greg Rucka, Liam Sharp, Nicola Scott, and Matthew Clark build a story with large doses of action and emotion. Although it is told in two different story arcs separated by ten years, both are related to each other.
Wonder Woman (Rebirth) on Throne Funko Pop! Comic Cover is now available for order at the links below (click to jump!)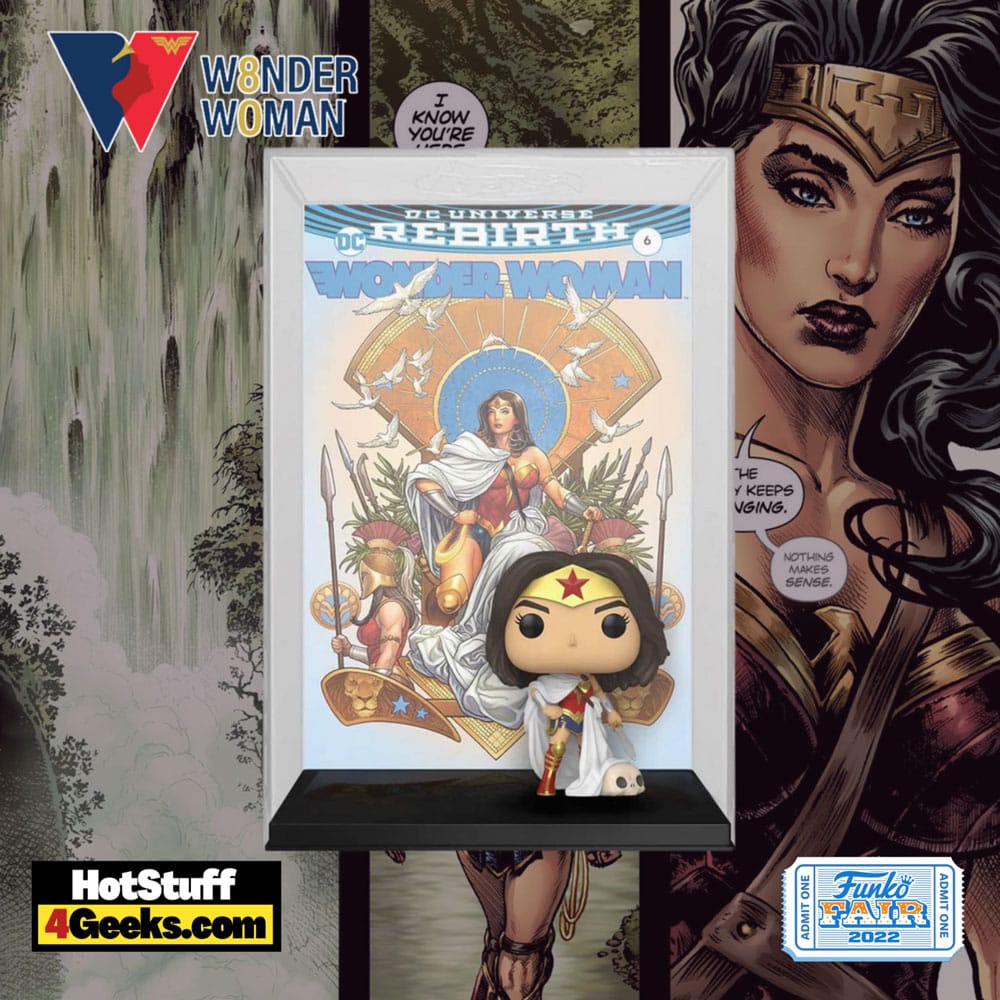 As powerful as Superman himself and as beautiful as the goddess Aphrodite, this Amazon princess, originally from Themyscira, turned 80 years old.
Although it was first said that, like Eve, she was made of clay, over the years, the legend changed, and DC established that she was the daughter of Zeus, the powerful Greek god.
After Superman (1938) and Batman (1939), Wonder Woman arrived in the world of comics on a day like today in 1941. First, she appeared in the magazine All-Star Comic # 8, and since then, she has earned a predominant place in the world of superheroes.
A new era began at DC with "Rebirth." Wonder Woman was left with more questions than answers after the events of the Darkseid War.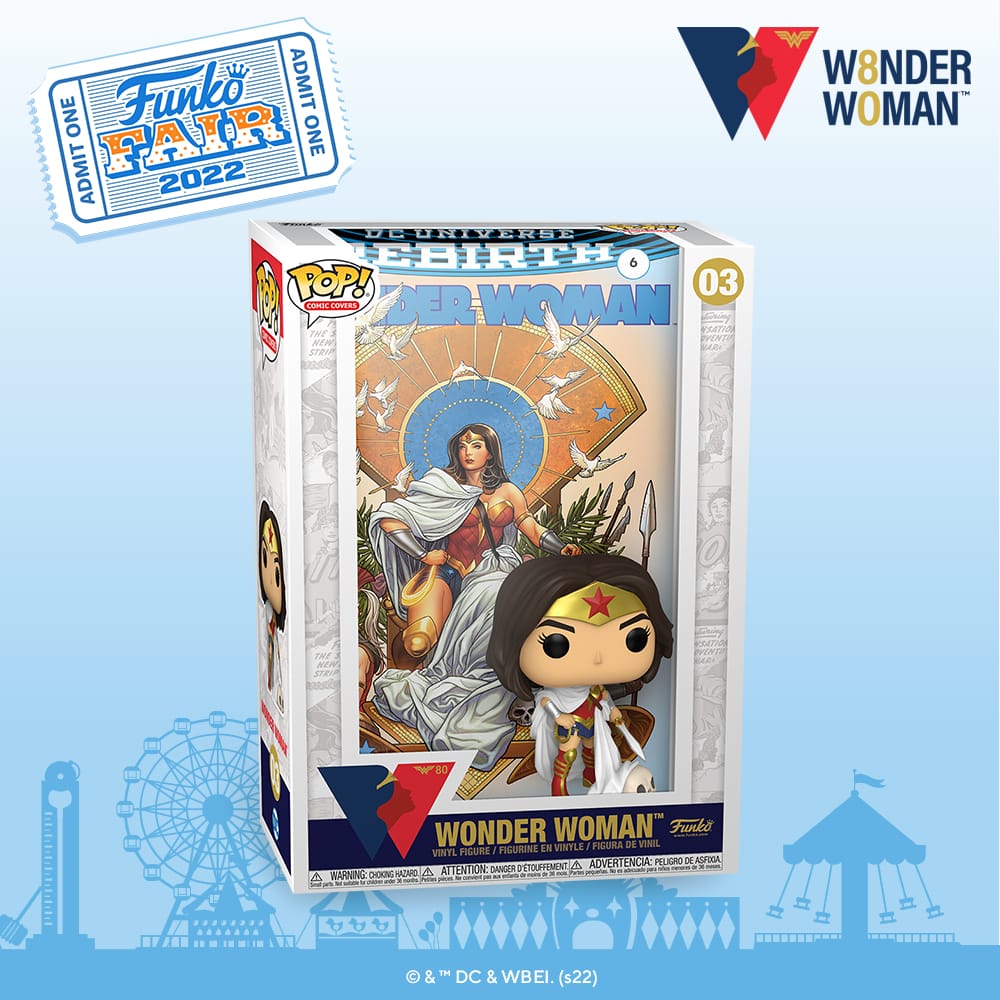 Diana realizes a secret in the final moments of the Justice League's battle with the Grail: she has a brother named Jason, the first man to set foot on Themyscira. Apparently, Jason is also "the chosen one." But chosen for what, anyway?
Somewhere in the world, Diana has a new member of her family, or who knows… her greatest enemy. But before she uncovers further information about her brother, Diana will be troubled by the contradictions in her past. Is she the daughter of Zeus, or was she made from clay by her mother?
After suffering an unimaginable loss, Wonder Woman must rebuild her mission as champion and protector of Earth.
Starting now, you can receive 10% off in-stock items and free shipping on $39+ orders with my special link at Entertainment Earth!
You can also use CODE: 4geeks anytime. Enjoy!
As an Amazon Associate I earn from qualifying purchases
Want more stuff like this?
Get the best viral stories straight into your inbox!
Don't worry, we don't spam