NYCC 2023 Insidious: The Last Key – Key Demon Funko Pop!
Funko POP! Insidious: The Last Key – Key Demon Funko Pop! Vinyl Figure – NYCC 2023 and Funko Shop and eBay Shared Exclusive
Available at: 
The new Funko POP! Insidious: The Last Key – Key Demon Funko Pop! Vinyl Figure – NYCC 2023 and Funko Shop and eBay Shared Exclusive will be available online starting at 6 AM PT on Friday, October 13, at the links below (click to jump!)
Unveiling the Sinister Charm: Insidious Key Demon Funko Pop! Exclusive Release
The chilling corridors of The Further have opened once again, but this time, with a slightly less terrifying yet equally compelling twist.
From the depths of "Insidious: The Last Key" comes the unmistakable Key Demon, reimagined in the distinct Funko Pop! style.
Set to be a treasured piece among collectors, this vinyl figure boasts the haunting details of the infamous antagonist – those eerily glowing orange eyes, the pale, ghastly skin, and that unforgettable gaping maw.
Slated for an exclusive release at NYCC 2023 and shared with Funko Shop and eBay, it's a clear nod to the horror fans and the dedicated Insidious franchise followers.
The intricate design touches, especially the Key Demon's signature key fingers, scream attention to detail. No doubt, it promises to be the eerie centerpiece in any collector's display.
The creepiness of the Key Demon, combined with the unmistakable Funko charm, is truly a masterstroke in collectible design.
Grab yours and let the Key Demon guard your collection with its otherworldly allure.
The NYCC 2023 and Funko Shop and eBay Shared Exclusive Key Demon Funko Pop! can be found at the links below as soon as the online sale begins (click to jump!)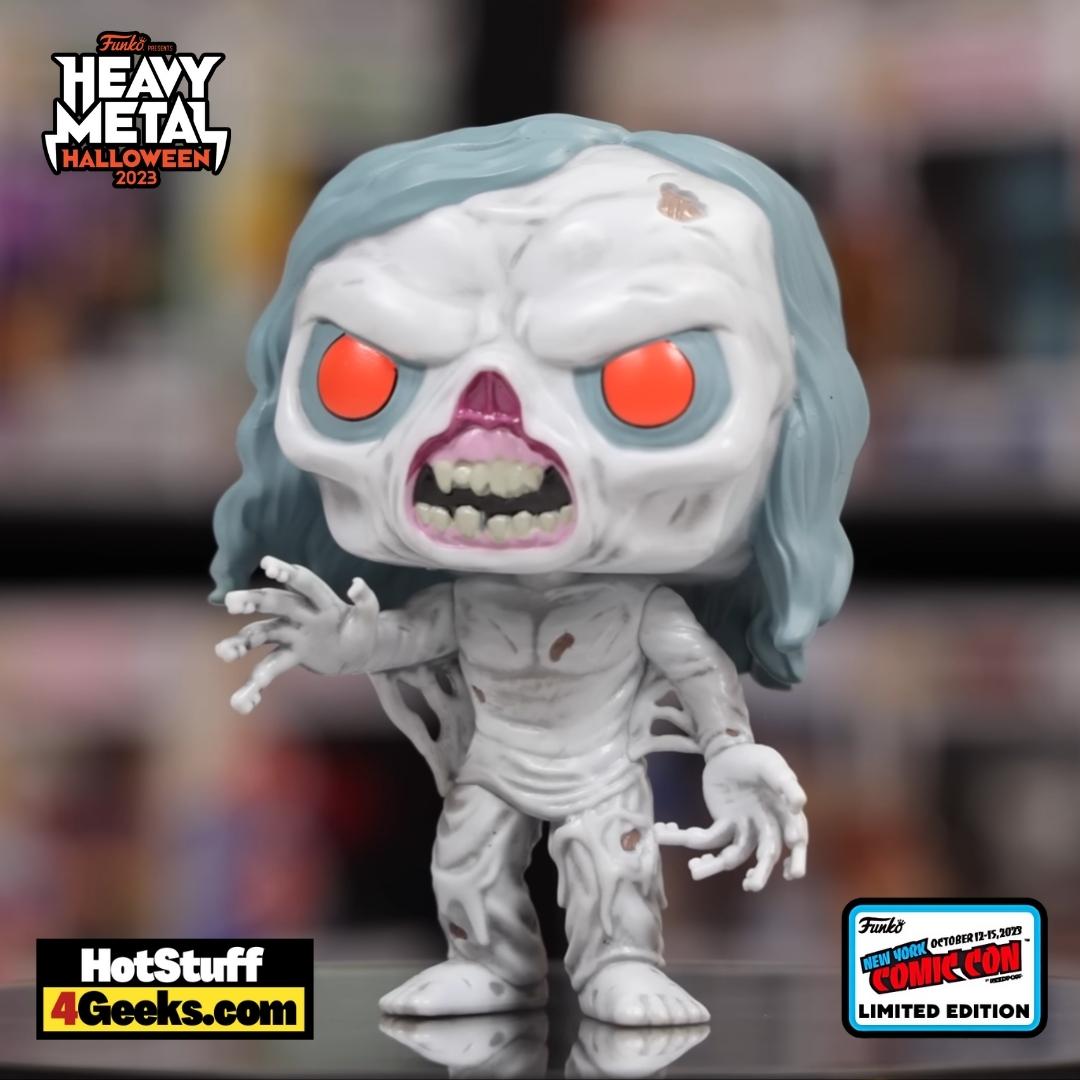 The Enigmatic KeyFace of Insidious: The Last Key Unraveled
In the ever-evolving horror landscape, certain malevolent beings carve their niche deeper than others, causing shivers even when just mentioned in hushed tones.
Enter KeyFace, the eerie antagonist from "Insidious: The Last Key." Unlike many horror figures who tend to be straightforward in their terror, KeyFace is a creature soaked in layers of enigma and dark mysteries.
The "Insidious" franchise, masterminded by James Wan and Leigh Whannell, gave horror enthusiasts a range of spine-tingling antagonists.
From the ominous red-faced demon to the haunting Bride in Black, each installment had its unique touch of dread.
But there's something about KeyFace, isn't there? An entity that holds a distinctive charm, wrapped in malevolence.
Delving deeper, we find KeyFace isn't just a random demon chosen to scare. This entity's connection with the protagonist, Elise, goes beyond the surface.
The plot intricately weaves KeyFace into Elise's troubled past. As a child, a trickster, KeyFace, deceived young Elise into releasing it from its confinement.
What followed was an act so heinous it's etched into the darkest corners of Elise's memories – the forced action of murdering her mother under its influence.
And the hostility didn't stop there.
The demon even manipulated her father, Gerald, into committing horrifying crimes.
KeyFace isn't your average demon. The design is ingenious and terrifyingly symbolic. Those fingers, forged into keys, aren't just for the looks. They play a functional and macabre role.
By inserting them into a victim's neck, he can suppress their ability to scream or even trap their spirit in a shadowy prison known as The Further.
It's this morbid creativity that makes him stand out.
As with many antagonists, understanding their origins often paints a clearer picture. While the movie doesn't explicitly state where KeyFace came from, hints point toward Elise's abusive father.
His profession in a prison and the demon's nature to thrive on fear and loathing somehow suggest a link. But like any good horror story, leaving some questions unanswered keeps the intrigue alive.
A culmination of past traumas and present threats leads Elise to confront this demon.
The climax in The Last Key brings viewers to the edge of their seats as Elise finds herself trapped in The Further, battling against KeyFace's intent to lock her spirit away.
Her salvation? A childhood whistle, a memento with deep sentimental value, used to summon the spirit of her mother.
In a climactic face-off, KeyFace meets its match, highlighting that sometimes the strongest weapons against darkness are those connected to light, love, and memories.
All in all, KeyFace is more than just another demon.
It represents unresolved past traumas, the shadows that lurk within family histories, and the idea that sometimes, the most haunting memories can also be our saviors.
To encapsulate, KeyFace's eerie allure and intricate backstory make it an unforgettable figure in the realm of horror.
It's no wonder that the Insidious: The Last Key – Key Demon Funko Pop! Vinyl Figure is generating buzz ahead of its NYCC 2023 debut, with exclusives also available at Funko Shop and eBay.
This collectible not only captures the chilling essence of KeyFace but also serves as a tangible reminder of the deep-seated traumas and narratives that the "Insidious" series masterfully unfolds.
This figure promises to be a haunting yet cherished addition for enthusiasts and collectors alike.
As an Amazon Associate I earn from qualifying purchases
Funko POP! Insidious: The Last Key – Key Demon Funko Pop! Vinyl Figure – NYCC 2023 and Funko Shop and eBay Shared Exclusive
Available at: 
Want more stuff like this?
Get the best viral stories straight into your inbox!
Don't worry, we don't spam