NYCC 2023 TMNT: Mutant Mayhem – Ray Fillet Funko Pop! Figure
Funko POP! Teenage Mutant Ninja Turtles: Mutant Mayhem – Ray Fillet Funko Pop! Vinyl Figure – NYCC 2023 and Target Exclusive
Available at:
The new Funko POP! Teenage Mutant Ninja Turtles: Mutant Mayhem – Ray Fillet Funko Pop! Vinyl Figure – NYCC 2023 and Target Exclusive will be available online starting at 6 AM PT on Friday, October 13, at the links below (click to jump!)
Unveiling NYCC 2023's Exclusive: TMNT's Ray Fillet Funko Pop!
NYCC 2023 has delivered a delightful surprise for Teenage Mutant Ninja Turtles fans with the unveiling of Ray Fillet's very own Funko Pop!
This NYCC and Target exclusive vinyl figure showcases Ray Fillet in all his mutant manta glory, capturing the character's defining details.
From the exaggerated yellow eye to the ocean-blue armor and the little touches like the knife in his hand, it's clear that much thought went into its creation.
The decision to feature Ray Fillet as a Funko Pop! speaks volumes about the character's rising significance in the TMNT: Mutant Mayhem universe.
For those new to Ray, he isn't your average underwater resident. Navigating his dual identity between aquatic and terrestrial realms, Ray's story is one of determination, redemption, and searching for belonging.
This vinyl figure celebrates that journey, making it an absolute must-have for TMNT enthusiasts and Funko collectors.
The intricate detailing, vibrant colors, and spot-on representation of Ray make it clear: the underwater maverick has officially arrived in the world of collectibles, and he's here to stay.
The NYCC 2023 and Target Shared Exclusive Ray Fillet Funko Pop! can be found at the links below as soon as the online sale begins (click to jump!)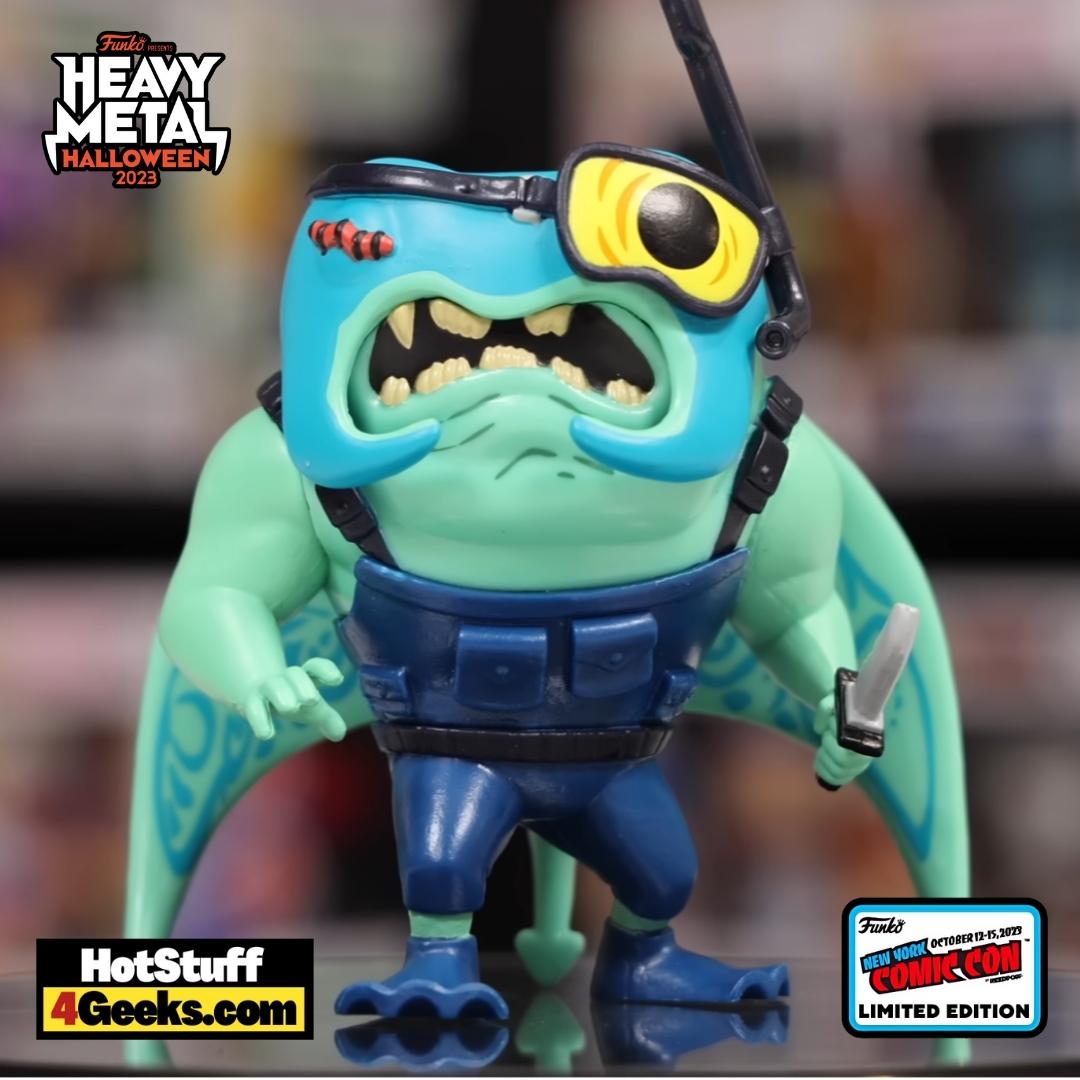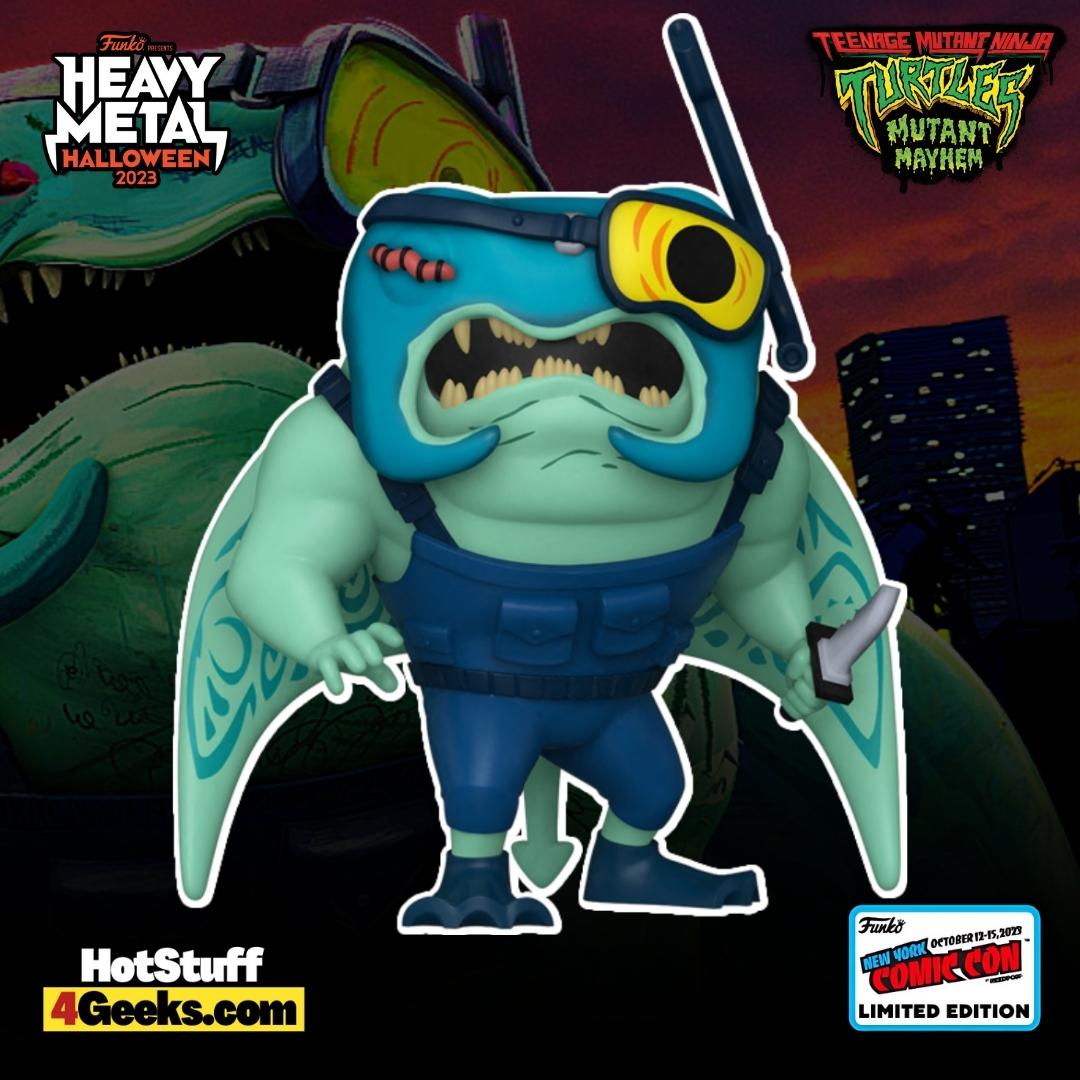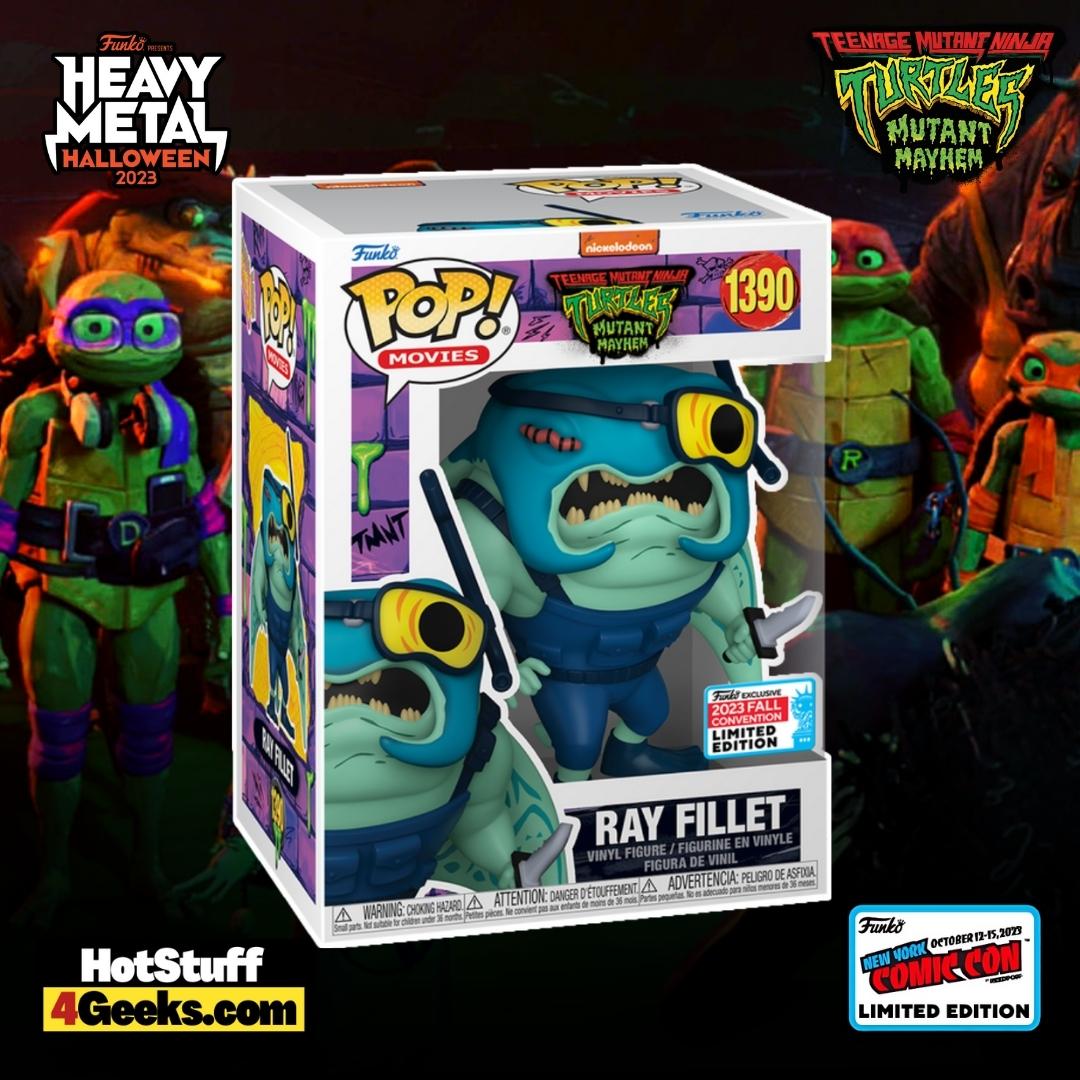 Ray Fillet: The Manta Mutant Making Waves in TMNT's Mutant Mayhem
Who could have predicted that the newest addition to the Teenage Mutant Ninja Turtles' expansive universe would make such a splash? Meet Ray Fillet, the manta ray mutant with an intriguing story like his oceanic origins.
We first encounter Ray Fillet amidst the chaos and camaraderie of Superfly's band of mutants. This diverse group, all stemming from their unique backgrounds and transformed lives, share an unexpected bond.
In Superfly, they find a paternal guide, helping them navigate their newfound existence. However, Ray and his mutant siblings aren't merely content with blending into the urban underbelly. No, they have plans—big ones.
Ray's story is deeply rooted in a search for belonging. Being an animal-born mutant manta ray, he is caught between two worlds, not wholly fitting into either.
He's a creature of the deep yet now inhabits the terrestrial realm of New York City's shadows. It's a stark contrast that defines his identity.
Superfly's perspective of humans as the real monsters is central to Ray's development. This perspective is shaped by the bitterness of past rejections and tragedies.
The group's collective dream? To level the playing field by mutating the world's animals and creating an army to challenge the human race.
But it's the Turtles' involvement in this saga that indeed unravels the intricacies of Ray's character. The tension unfolds dramatically, with Ray and his gang initially aligning against our beloved reptile heroes.
Through heart-pounding chases and nerve-wracking face-offs, the plot reaches a turning point when Master Splinter steps in. With wisdom and insight, Splinter sparks a change in Ray and his mutant comrades.
The realization that acceptance can be achieved without world domination becomes a transformative lesson.
Ray Fillet's character resonates for many reasons. He embodies the struggle for identity and acceptance that everyone, human or mutant, grapples with. It's not the scales, wings, or beaks that define us, but our choices.
Ray's journey from Superfly's sidekick to an ally of the Turtles is a testament to the power of redemption and understanding.
This film adaptation also brought Ray Fillet to life in a visual style that's nothing short of mesmerizing.
Drawing inspiration from ground-breaking animation techniques, his appearance on screen feels raw and real, making every fin movement and eye twitch tangible.
In capturing the essence of Ray Fillet's character and journey, the Teenage Mutant Ninja Turtles: Mutant Mayhem showcases a tale of redemption, identity, and the quest for acceptance.
The release of the Ray Fillet Funko Pop! Vinyl Figure at NYCC 2023 serves as a nod to this captivating storyline and cement Ray's place in the hearts of TMNT fans everywhere—a tangible tribute to a manta mutant making waves in the TMNT universe.
As an Amazon Associate I earn from qualifying purchases
Funko POP! Teenage Mutant Ninja Turtles: Mutant Mayhem – Ray Fillet Funko Pop! Vinyl Figure – NYCC 2023 and Target Exclusive
Available at:
Want more stuff like this?
Get the best viral stories straight into your inbox!
Don't worry, we don't spam