Pop! Animation: Avatar - The Last Airbender - Zuko with Lightning GITD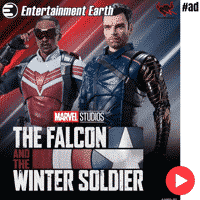 In 2005, the world was introduced to Nickelodeon's hit series Avatar: The Last Airbender, the animated television series that has made a massive success in the U.S. and the rest of the world.
Directly from the xxx Funko Pop! Animation: Avatar – The Last Airbender: Zuko with Lightning Glow in the Dark Funko Pop! Vinyl Figure – Box Lunch Exclusive features Zuko, a fire bender master, born as a prince in the Fire Nation, complete with a Glow in the Dark finish.
Prince Zuko has one of the most incredible dramatic arches in a TV series. In the first season, the banished son of the Fire Lord tries to regain his honor by hunting the Avatar. Later in the series, we see him go through an impressive transformation, where he stops being a villain to become a hero.
This  Zuko Glow In The Dark Funko Pop! Figure is for sure a pop to collect if you're an Avatar – The Last Airbender fan. You can order them online in the links right below.