Pop! Animation: Inspector Gadget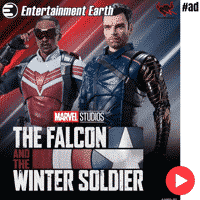 Inspector Gadget is an animated series released in 1983 and follows the adventures of an inspector who, after suffering an accident, is transformed into a kind of robot, full of gadgets. In his adventures, he tries to put an end to Dr. Gang's plans, leader of the evil MAD organization, and recurrent enemy of our hero. Gadget counts on the inadvertent help of his niece and her dog, who usually end up saving the day and crushing Dr. Gang's plans.
It seems that everything that was stored in our childhood chest is returning, and the most ingenious inspector ever is no exception. Now, We can revive the clumsy and clueless detective and his friends with the Funko Pop! Animation: Inspector Gadget – Penny Funko, Inspector Gadget Flying, and Inspector Gadget With Chase Variant Funko Pop! Vinyl Figures.
The Inspector Gadget Pop vinyls are set to be released starting December, but they're already available for pre-order in the links below.