Pop! Games: Death Stranding - Higgs Monaghan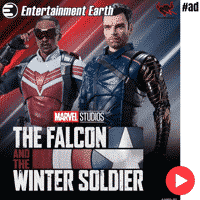 In the game' universe, the last explosion gave birth to Death Stranding, a mysterious event that begins a journey of long hours that, despite a tricky start, is worth every second.
The recently released Funko Pop! Games: Death Stranding – Higgs Monaghan Funko Pop! Vinyl Figure – GameStop Exclusive features the man in the golden mask himself and a villain in the game.
Higgs Monaghan is the leader of Homo Demens: a separatist group made up of soldiers contaminated by Chiralium, known for terrorist actions in the post-Death Stranding world. Higgs is a carrier of high DOOMs who, in the past, contributed to the reconstruction of America's reconstruction as a Fragile Express carrier. At that time, he aimed to leave a legacy beyond himself in the world.
However, Higgs would have become obsessed with the power of the Entity. By understanding the Death Stranding's reality, the deliverer would realize that it would make no sense to fight against the inevitable: the end of everything. So he decides to be a propagator of chaos and a ruthless torturer…
Higgs Monaghan pop is now available for pre-order in the links below.
Funko Pop! Games: Death Stranding – Higgs Monaghan Funko Pop! Vinyl Figure – GameStop Exclusive
Available at:
GameStop
Double Boxed Toys
eBay
Expected Date: Dec 2020