Pop! Games: God of War - Brok and Sindri 2 Pack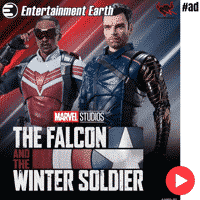 In the whole history of video games, there are always games that change everything. One of these games came to the world exactly 15 years ago: on March 22, 2005, Sony launched the first God of War for PlayStation 2. An adventure full of brutality based on Greek mythology, God of War would become one of the most important videogame names in the following decades.
A new game, God of War Ragnarok,  was recently revealed at the PS5 event. Indeed the announcement made the fans excited; however, only the title was announced.
Meanwhile, Funko recalls this truly epic story with the Funko Pop! Games: God of War – Brok and Sindri 2 Pack Funko Pop! Vinyl Figure – GameStop Exclusive. Brothers Brok and Sindri were responsible forging Thor's hammer, Mjölnir, and Kratos' ax, Leviathan, and for upgrading Kratos' weapons and perform other manufacturing functions during the game.
Brok and Sindri pops are now available for pre-order in the links below.
Funko Pop! Games: God of War – Brok and Sindri 2 Pack Funko Pop! Vinyl Figure – GameStop Exclusive
Available at:
GameStop
Double Boxed Toys
eBay
Expected Date: Sep 2020