Pop! Games: Horizon Zero Dawn - Aloy in Shadow Stalwart Armor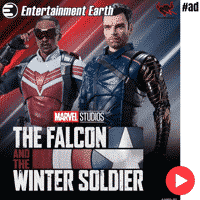 Horizon Zero Dawn is an incredible open-world game, located in the 31st century, in a post-apocalyptic world where civilization has been practically exterminated, and where colossal robotic giants dominate the earth. Here we can find Aloy, our character – a born hunter who, in the face of her incredible speed and unusual intelligence, protects her tribe from this significant threat that has reduced civilization to mere clusters and tribal peoples (often rivals).
And you can also find Aloy in your Funko collection. Funko has released the Funko Pop! Games: Horizon Zero Dawn – Aloy in Shadow Stalwart Armor Funko Pop! Vinyl Figure – GameStop Exclusive featuring Aloy with a Kestrel armor protecting her against blinding and sonic attacks. Great pop, full of details. A must-have for all Horizon Zero Dawn fans.
Horizon Zero Dawn was initially released as an exclusive PlayStation 4 game in 2017 by Guerrilla Games. Now, more than three years later, Horizon Zero Dawn: Complete Edition, a remake of the original title, but this time for PC. It's fabulous!
Aloy in Shadow Stalwart Armor pop is now available for pre-order in the links below.
Funko Pop! Games: Horizon Zero Dawn – Aloy in Shadow Stalwart Armor Funko Pop! Vinyl Figure – GameStop Exclusive
Available at:
GameStop
Double Boxed Toys
eBay
Expected Date: Dec 2020