Pop! Marvel Infinity Warps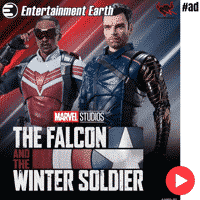 And if we merged Captain America and Doctor Strange, what would be the result? What about Iron Man and Thor? Ghost Rider and Black Panther? Marvel had fun mixing its greatest heroes in the Infinity Warps series.
Marvel keeps reminding us that when you own the Infinity Stones, you can do just about anything you want. But when you're the publisher who publishes the Infinity Stones, then you can really do whatever comes to mind. And Infinity Warps is a good example. The writers are clearly having a blast combining Marvel characters together.
Funko has decided to bring the Warp World to Funko World. In Funko's new wave of Infinity Warps Pop! Vinyl Figures, you'll find Captain America using Doctor Strange's magic to fight the villains, Iron Man…. or Thor in high-tech armor, and Spider-Man making an intriguing pair with Moon Knight. That's what it took to make Soldier Supreme, Iron Hammer, and Arach-Knight Funko pops. Furthermore, Each Infinity Warps hero also comes complete with a Glow in the Dark finish.
All of these pops are an absolute must-have for all Infinity Warps fans, and they're all available in the links below.
Funko Pop! Marvel Infinity Warps – Soldier Supreme, Iron Hammer and Arach-Knight Glow In The Dark (GITD) Funko Pop Vinyl Figures – Walgreens Exclusive 2020 Release
Available at: