POP! Movies: Dumb and Dumber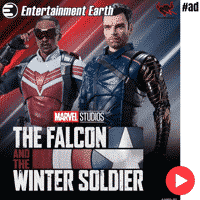 Dumb and Dumber, released in 1994, it's easily one of the funniest and most quotable movies ever made. Lloyd and Harry are inseparable friends to whom things always go very badly. Broke and chased by two strangers, who they think are gas company collectors, they leave in search of Lloyd's greatest love to give back a lost suitcase. A very crazy trip, an unforgettable adventure in a film brilliantly played by two great masters of comedy. Tiny, absurd, and ticklish, gags fly at you like little gnats, and that's what makes it so funny!
And now, you can revive the perfect comedy duo best moments with the new Dumb and Dumber Funko pop vinyls. We're getting Harry and Lloyd both in casual clothes, in a tux, drinking champagne (chase variants), and getting ready for a smart haircut. We're also getting two awesome new pop! rides with Harry Dunne In Mutt Cutts Van, and Lloyd Christmas in Bicycle. An absolute must-have to all fans of this irresistible movie that became the biggest hit of that year's Christmas season.
Dumb and Dumber Funko pop figures are now available for pre-order in the links below.
Funko POP! Movies: Dumb and Dumber – Harry Dunne In Mutt Cutts Van, Lloyd Christmas in Bicycle, Casual Harry Dunne, Casual Lloyd Christmas, Harry Dunne in Tux With Chase, Lloyd Christmas in Tux With Chase, Lloyd Christmas Getting Haircut, and Harry Dunne Getting Haircut Funko Pop! Vinyl Figures
Available at:
Entertainment Earth
Pop-In-A-Box
Zavvi
My Geek Box
GameStop
ShopPopOnline
Amazon
eBay
Expected Date: Dec – Jan 2021