Pop! Television: The Office - Dundie Award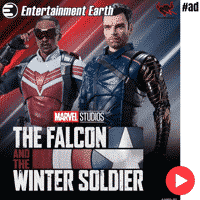 Here we have something that will make every fan of The Office feel like they're an actual Dunder Mifflin employee. It's the Dundie Award!
A Dundie is an award given annually by Dunder Mifflin Scranton's regional manager, Michael Scott, to maintain morale. The figure has a gold chrome finish and can be customized by adding any text you want with a permanent marker on the plate, meaning you can award this to anybody you please, or even award it to yourself.
Funko POP! Television: The Office – Customizable Chrome Dundie Award Funko Pop! Vinyl Figure – Amazon Exclusive is now available for pre-order in the links below. Without question, an absolute must to all The Office Funko Pop! collectors.