2022 NEW Rocket and Groot Beach Day Funko Pop! Moment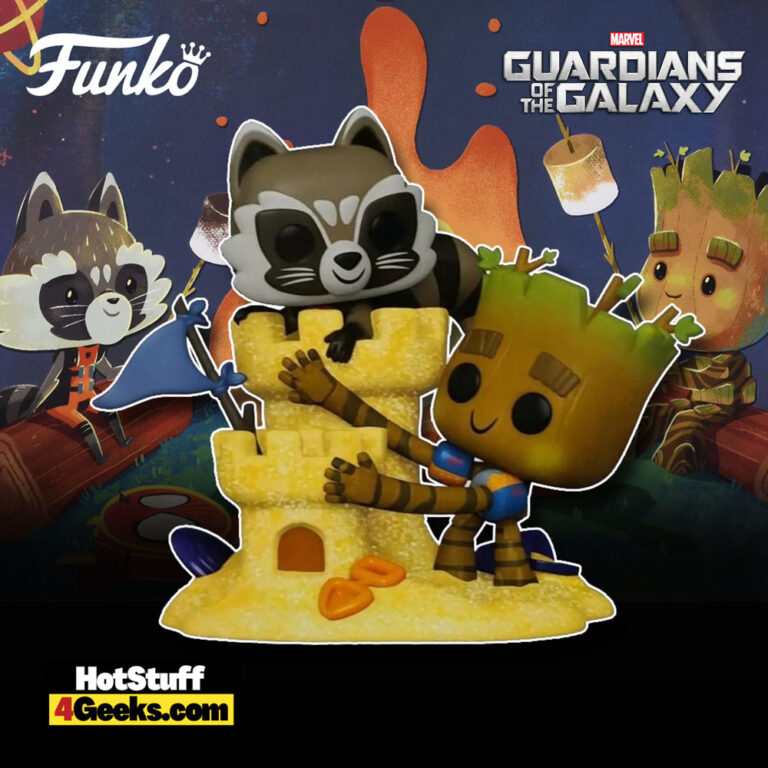 Any fan of the Guardians of the Galaxy knows that Groot is the life of the party. And what better way to celebrate summer than with a brand new Funko Pop! Marvel: Guardians of the Galaxy: Rocket and Groot Beach Day Funko Pop! Deluxe Moment Figure – BoxLunch Exclusive inspired by the hit Rocket & Groot picture book series by Brendan Deneen.
The pop figure is now available for order at the links below – click to jump or scroll to continue reading!
Rocket and Groot love going on adventures together, and their latest escapade has taken them to the beach! The pals are hard at work building a sand castle and are determined to make it the biggest and best one ever!
Groot and Rocket are two of the most lovable characters in the Marvel universe, and in "Summer Adventure for Groot," they team up for some hijinks among the stars.
The book features the duo mapping out their travels for the day.
Along the way, they run into some of their other Marvel friends like Star-Lord, Gamora, and Drax, and each encounter is filled with humor and heart.
Rocket and Groot Beach Day Funko Pop! Moment is now available at the links below (click to jump!)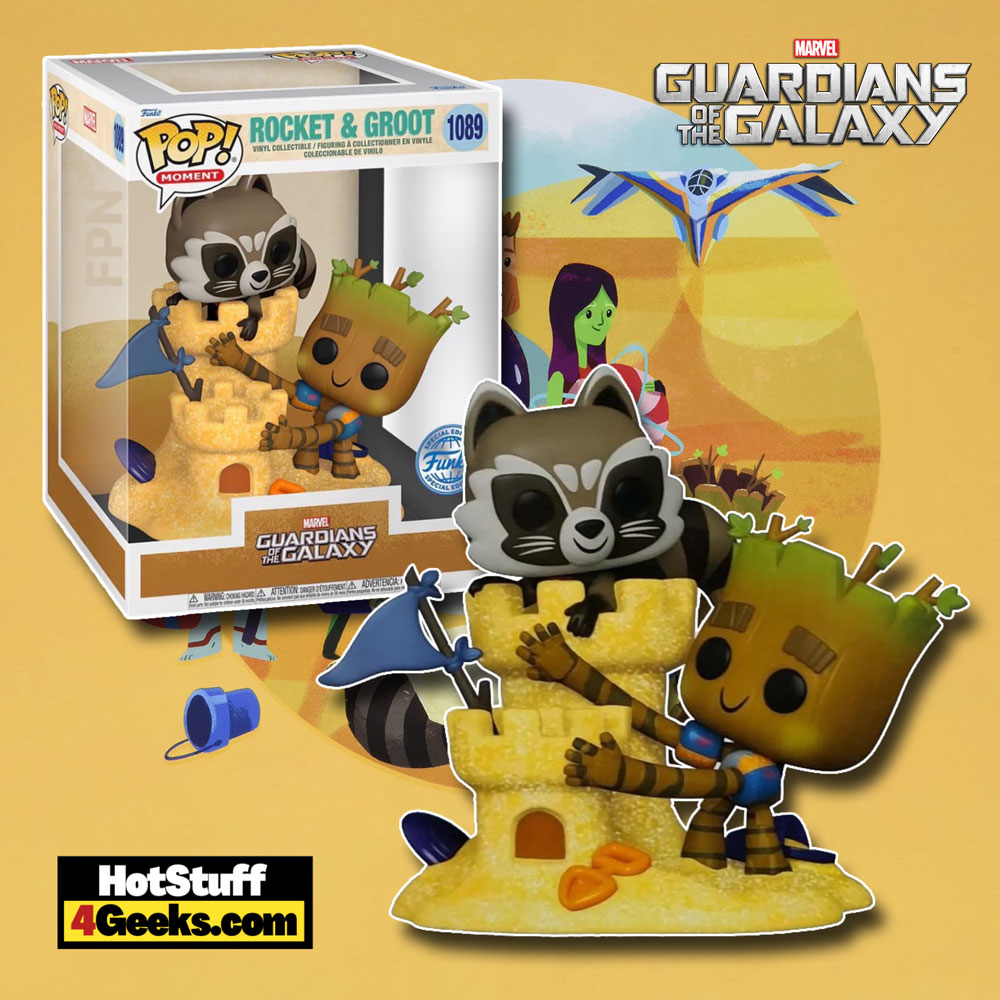 Rocket and Groot are determined to enjoy all the best activities that summer in space has to offer!
"Summer Adventure for Groot" is a fun-filled summertime romp that features young Groot and his trusty sidekick Rocket enjoying all the delights of a carefree summer day.
The duo mapped out their travels ahead of time.
First on their list is a beach day. They'll be sure to pack their sunscreen because they don't want to get sunburned.
Next is a bike ride. They'll need to be careful not to crash into any asteroids.
After that, they'll play hide and seek with Loki on Asgard. He's sure to be hiding in one of those trees.
And finally, they'll explore Mars. They've heard there are some really cool rocks there. Who knows, they might even find a space gem!
Their adventure is full of fun and mishaps, but ultimately they have a great time and learn a lot about each other and the world around them.
The illustrated book is written in verse, and the illustrations are colorful and whimsical.
The story is full of laughs and excitement, making it the perfect summertime read for young readers.
Check out more The Guardians of the Galaxy Holiday Season pops here.
Starting now, you can receive 10% off in-stock items with my special link at Entertainment Earth!
 Enjoy!
As an Amazon Associate I earn from qualifying purchases
Want more stuff like this?
Get the best viral stories straight into your inbox!
Don't worry, we don't spam