2022 NEW Run-DMC In Concert Funko Pop! Moment Walmart Exclusive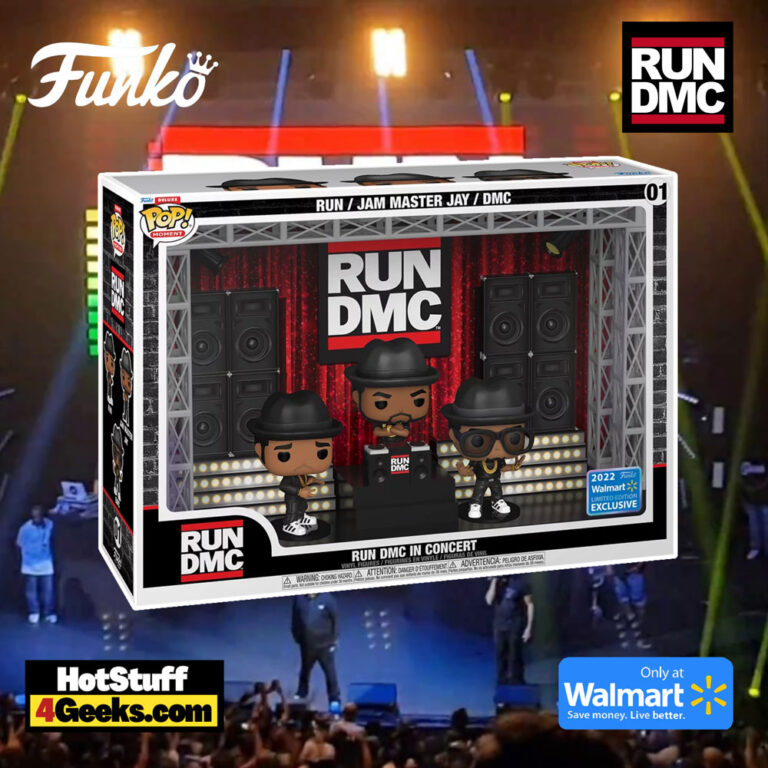 The new Funko Pop! Concert Moment: Run-DMC: Run-DMC In Concert Funko Pop! Deluxe Vinyl Figures – Walmart Exclusive features the legendary hip hop trio (Run, Jam Master Jay, and DMC) on stage in all their '80s glory, complete with spotlights, scaffolding, speakers and amplifiers, and a sparkling red backdrop.
It's the perfect addition to any music lover's collection, and it's sure to bring back some fond memories of listening to Run-D.M.C. on your Walkman. The pop figures will be available on Nov 14th, 9 AM PT at the links below (click to jump!)
In the history of Hip-Hop, few groups are as legendary as Run DMC. Hailing from the borough of Queens in New York City, Joseph "Run" Simmons, Darryl "DMC" McDaniels, and Jason "Jam Master Jay" Mizell rose to prominence in the early 1980s with their innovative blend of rap and rock.
From their debut album mere months after Jam Master Jay joined the group, it was clear that Run DMC was something special.
Over the next two decades, they would release a string of classic albums and singles that cemented their place in music history.
From their breakout hit "Rock Box" to their reunion track with Aerosmith on "Walk This Way," these guys know how to make a good song.
Run-DMC will always be remembered as a legend thanks to their groundbreaking work.
The Walmart Exclusive Run-DMC In Concert Funko Pop! Deluxe Moment Vinyl Figure can be found at the links below (click to jump!)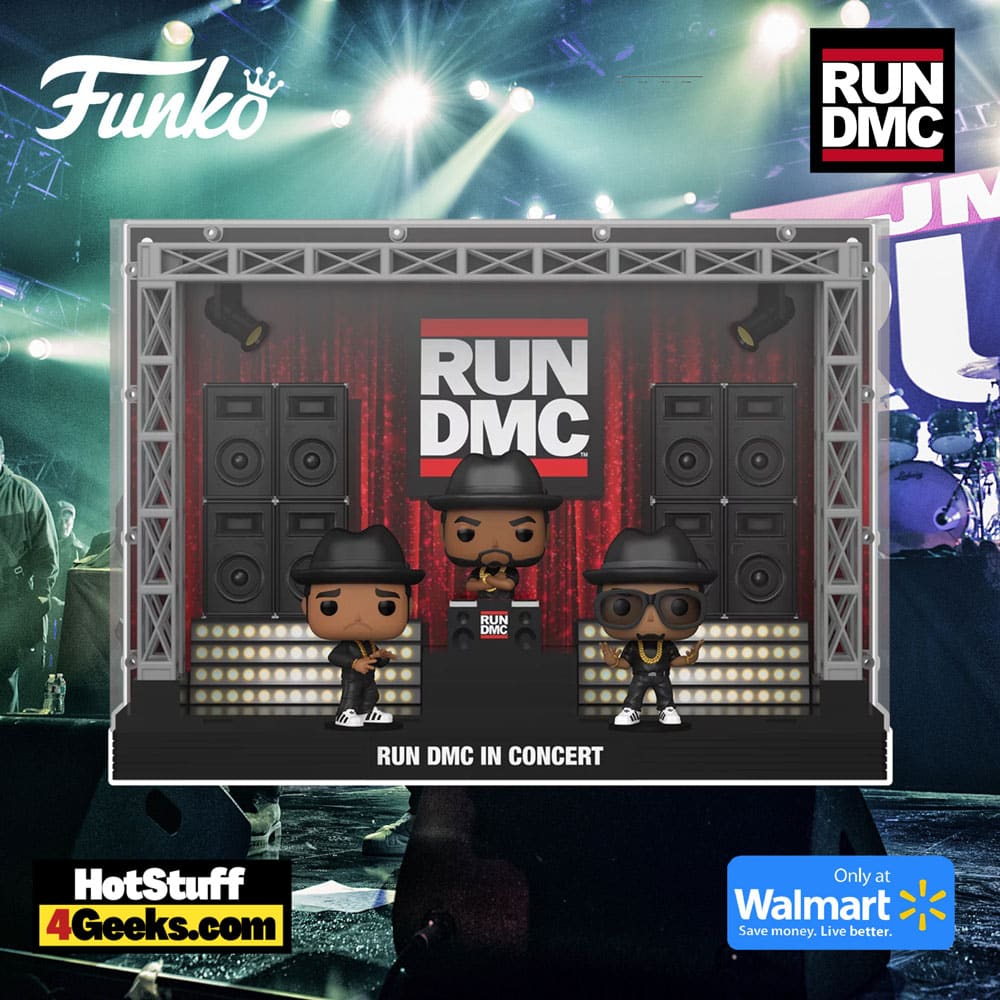 In 2009, thirty years after their formation, Run-DMC was finally inducted into the Rock & Roll Hall of Fame—an honor long overdue given their massive impact on hip-hop and popular music.
In his induction speech, Rev Run said it was "a dream come true" to be recognized alongside musical legends like The Beatles and Rolling Stones, while DMC declared they were "hip-hop till we die."
Indeed they are—and their legacy will live on forever thanks to their timeless music and groundbreaking contributions to pop culture.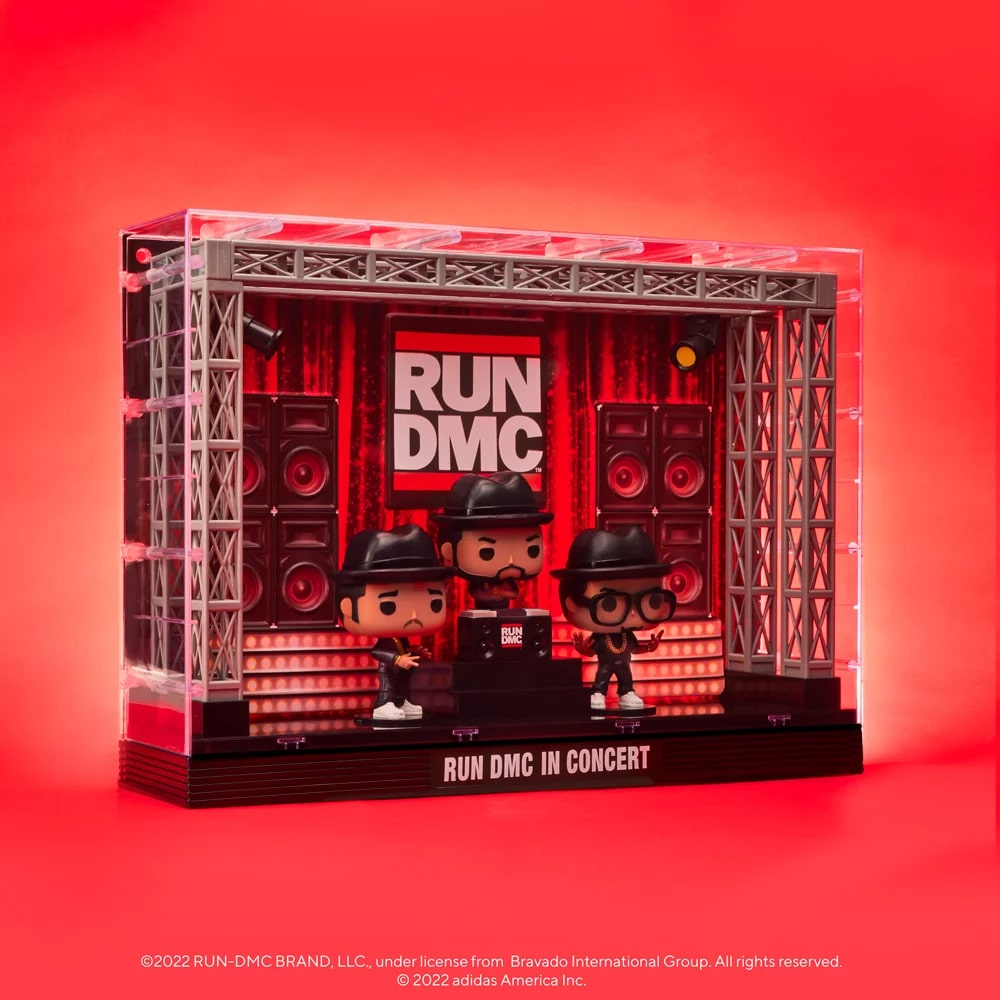 Run-DMC is one of the most influential groups in music history—period.
They completely changed the game with their innovative blend of rap and rock on songs like "Walk This Way," introducing hip-hop to a whole new audience in the process.
At the same time, their style and image helped make rap more acceptable to mainstream America at a time when it was still very much misunderstood (and often misrepresented) outside of the urban communities where it originated.
On top of all that, they were trendsetters in fashion, becoming one of the first rap groups to embrace designer brands.
In many ways, they laid the groundwork for all subsequent rap groups who have followed in their footsteps.
If you're a fan of rap music (or even just popular music in general), then you owe them a debt of gratitude—because without them, who knows what today's musical landscape would look like?
Starting now, you can receive 10% off in-stock items with my special link at Entertainment Earth!
 Enjoy!
As an Amazon Associate I earn from qualifying purchases
Want more stuff like this?
Get the best viral stories straight into your inbox!
Don't worry, we don't spam