2022 NEW Sabine Wren w/ Darksaber Funko Pop! Power of The Galaxy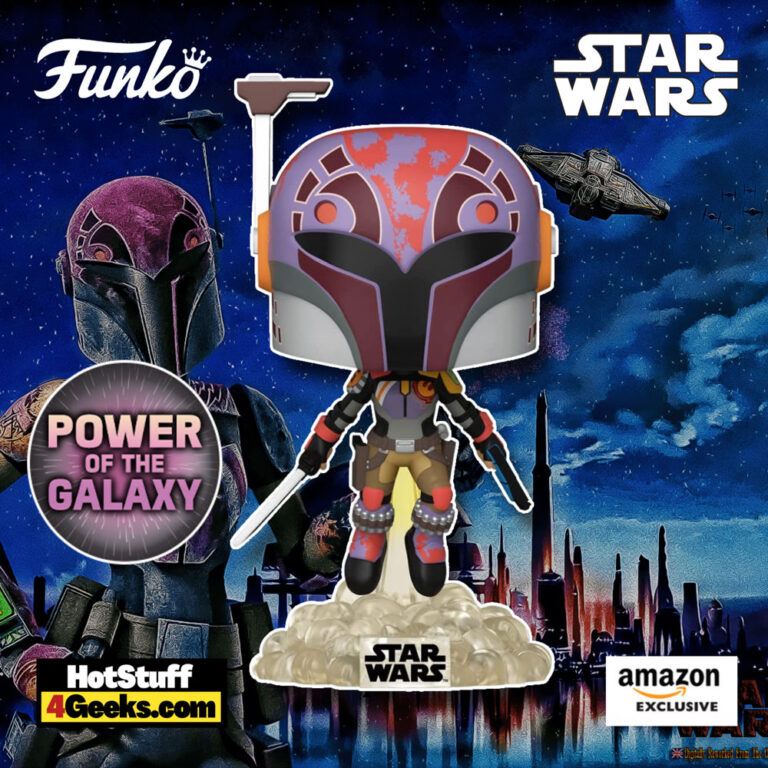 Funko launched a new Amazon exclusive Pop figure series that celebrates the women of Star Wars, and it started with Padmé Amidala. The second Power of The Galaxy Funko Pop was released today.
The new Funko Pop! Star Wars: Power of The Galaxy – Sabine Wren with Darksaber Funko Pop! Vinyl Figure 2 of 6 (2022), Amazon Exclusive, depicts one of the most incredible rebel leaders and soldiers. She's smart, resourceful, and always ready to fight.
You can find the pop figure below (click to jump!)
When it comes to impressive and influential Star Wars characters, few can compare to Sabine Wren. A leader of the Rebel Alliance, Sabine is a skilled warrior who isn't afraid to speak her mind.
But beyond that, she's also an artist and a graffiti writer. She's creative, expressive, and passionate. And she's fiercely loyal to her friends and comrades. She's the kind of person who always stands up for what she believes in, no matter the odds.
She's also an expert in explosives, which comes in handy when taking on the Empire.
But what really sets Sabine apart is her sense of style. From her bright blue hair to her Mandalorian armor, she's always standing out from the crowd.
So it's no wonder that she's such an influential and impressive character. Even in a galaxy far, far away, Sabine is a trendsetter.
Sabine Wren with Darksaber Funko Pop! from Power of The Galaxy Series is now available for pre-order at the links below (click to jump!) It's expected to be released on October 21, 2022.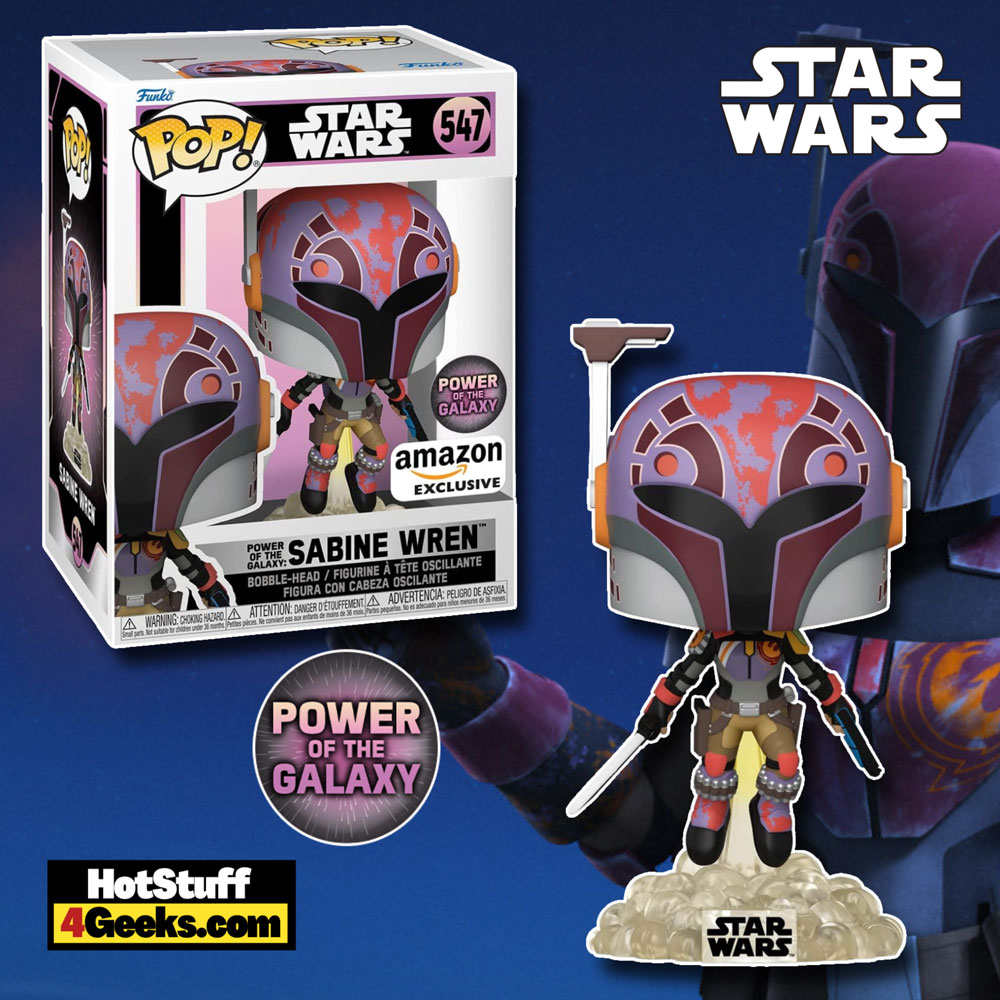 Sabine Wren is a Mandalorian warrior and skilled artist who fought against the Empire in the early days of the Rebel Alliance.
She was born on the planet Krownest and raised by Clan Wren, a prominent Mandalorian family. Sabine left her home at a young age to join the Imperial Academy, where she excelled in her studies.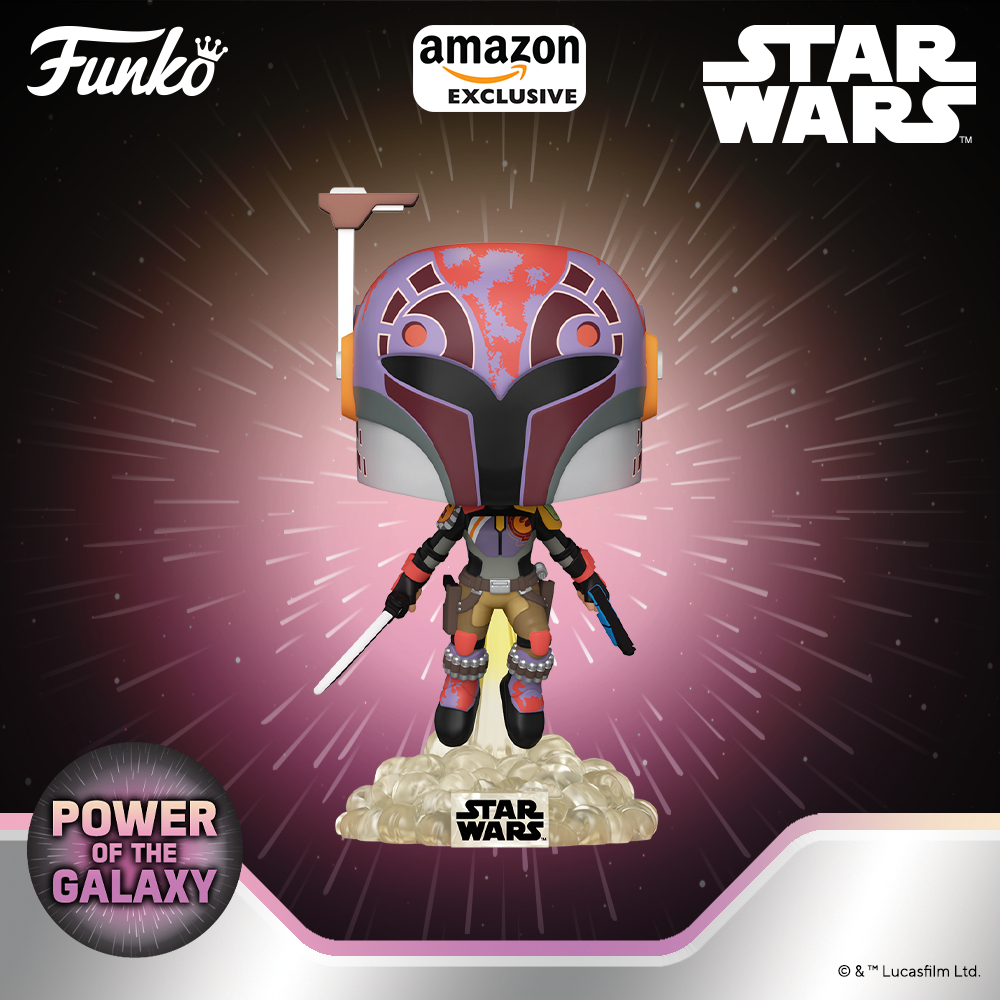 However, she quickly became disillusioned with the Empire's brutality and deserted the Academy. Sabine eventually joined the Rebel Alliance, where she used her skills as a warrior and an artist to help fight against the Empire.
Today, Sabine is best known for her role in the Star Wars Rebels television series, where she is voiced by actress Tiya Sircar.
Starting now, you can receive 10% off in-stock items with my special link at Entertainment Earth!
 Enjoy!
As an Amazon Associate I earn from qualifying purchases
Want more stuff like this?
Get the best viral stories straight into your inbox!
Don't worry, we don't spam