SDCC 2022: Bilbo Baggins Funko Vinyl Soda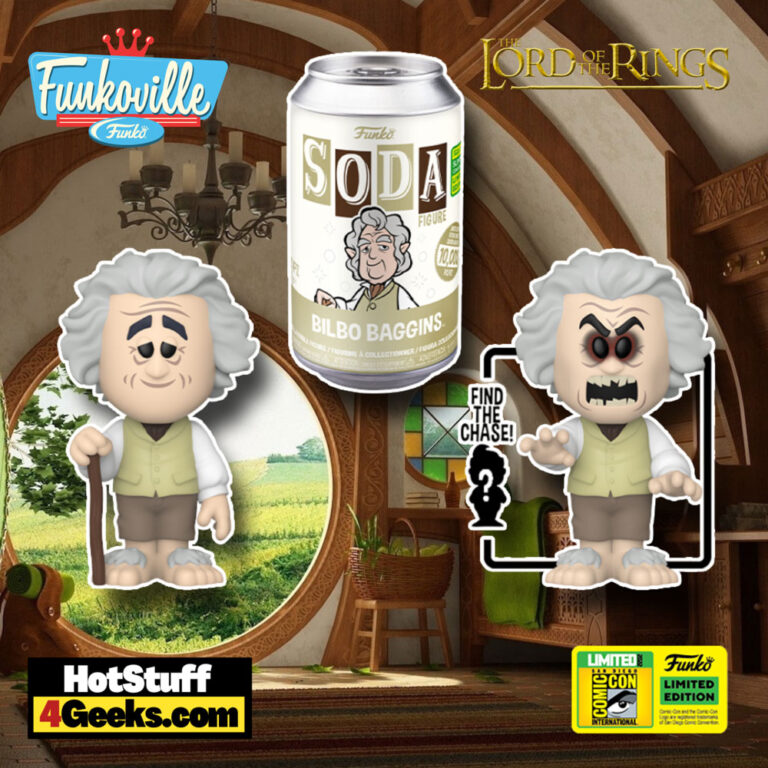 The new Funko Soda: Lord of the Rings – Bilbo Baggins Funko Vinyl Soda With Chase Variant – San Diego Comic-Con (SDCC) 2022 and Funko Shop Exclusive will be available starting July 21st, 2022, at 6 am PT at the links below (click to jump!)
When it comes to Hobbits, Bilbo Baggins is definitely one of the most famous. He's the main character of The Hobbit and a secondary character in The Lord of the Rings.
Bilbo was a"comfortable age of 50″ when Gandalf hired him for his journey to reclaim the Lonely Mountain from the dragon Smaug, and he proved to be quite resourceful during their adventure.
In the end, Bilbo's daring adventures earned him great respect from his friends and made him a place in history.
While he may not have been the most skilled warrior or wizard, Bilbo Baggins was one of the bravest Hobbits ever to live.
The SDCC 2022 exclusive, Bilbo Baggins Funko Vinyl Soda, can be found at the links below once the online sale begins (click to jump!)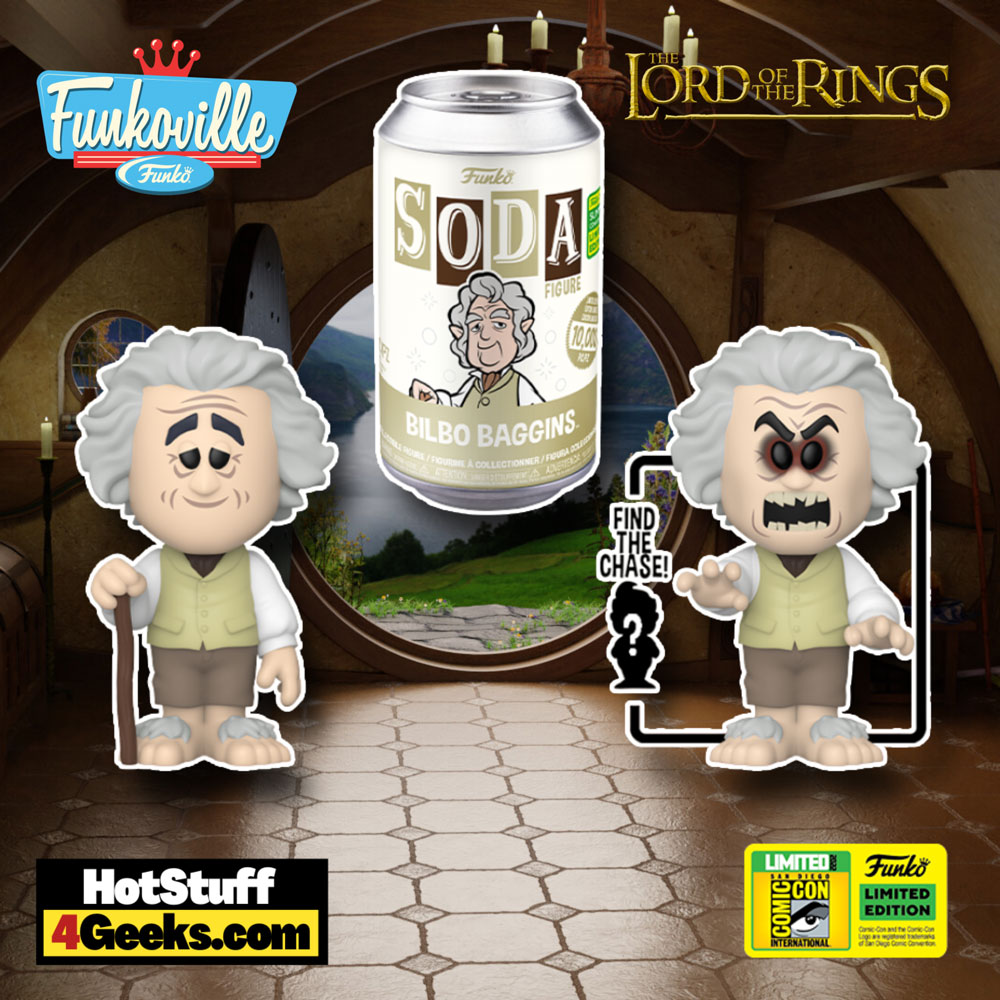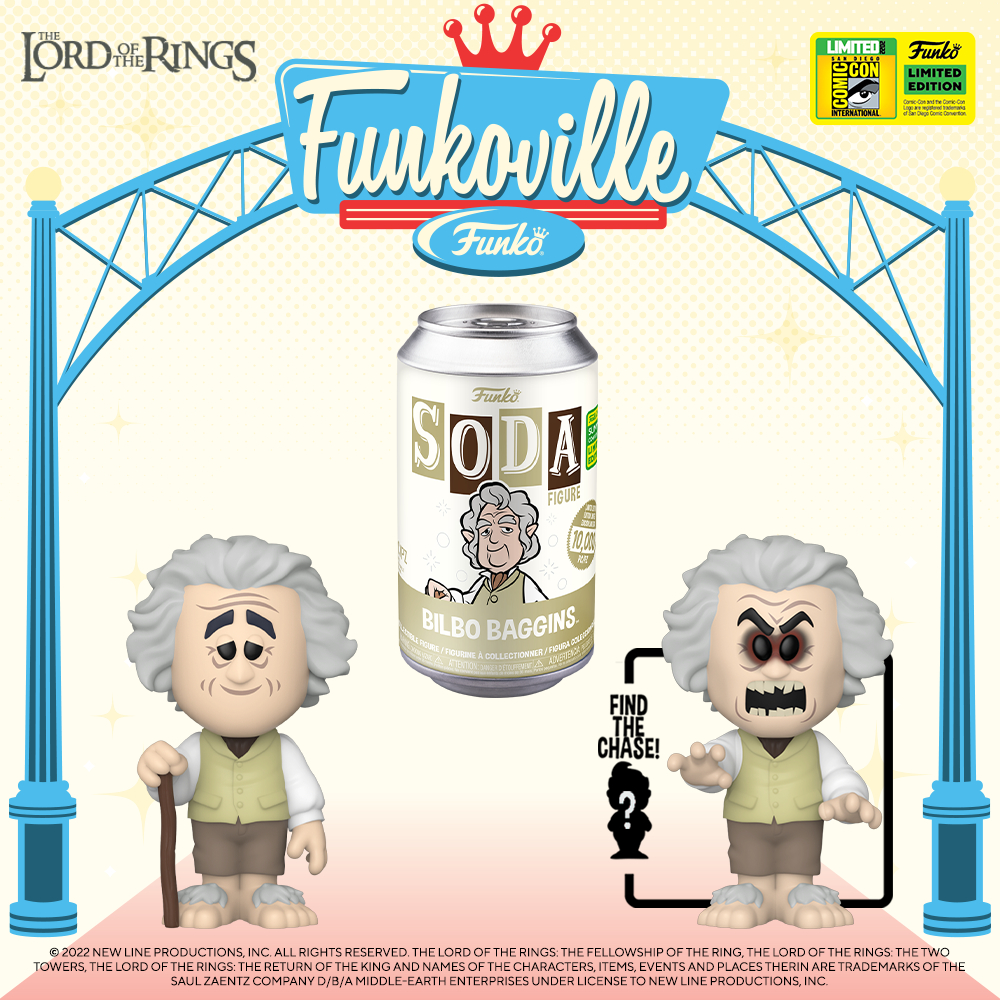 The Lord of the Rings franchise is one of the most brilliant things ever to grace the silver screen.
It is an epic tale of good versus evil and features some of the most visually stunning special effects ever seen.
The world director Peter Jackson created is so believable and immersive that it's easy to forget that it's all just make-believe.
Even the ring itself looks like it could be a genuine artifact, which is a testament to the skill of the prop department.
Of course, none of this would matter if the story wasn't up to snuff, but thankfully, J.R.R. Tolkien's source material is as good as it gets.
The characters are rich and complex, the plot is full of surprises, and the ending is both satisfying and bittersweet. Simply put, the Lord of the Rings franchise is nothing short of brilliant.
Check out more SDCC 2022 exclusives here.
Funko Soda: Lord of the Rings – Bilbo Baggins Funko Vinyl Soda With Chase Variant – San Diego Comic-Con (SDCC) 2022 and Funko Shop Exclusive
Available at:
Starting now, you can receive 10% off in-stock items with my special link at Entertainment Earth!
 Enjoy!
As an Amazon Associate I earn from qualifying purchases
Want more stuff like this?
Get the best viral stories straight into your inbox!
Don't worry, we don't spam