SDCC 2022: Demogorgon GITD Funko Pop! & Loungefly Bundle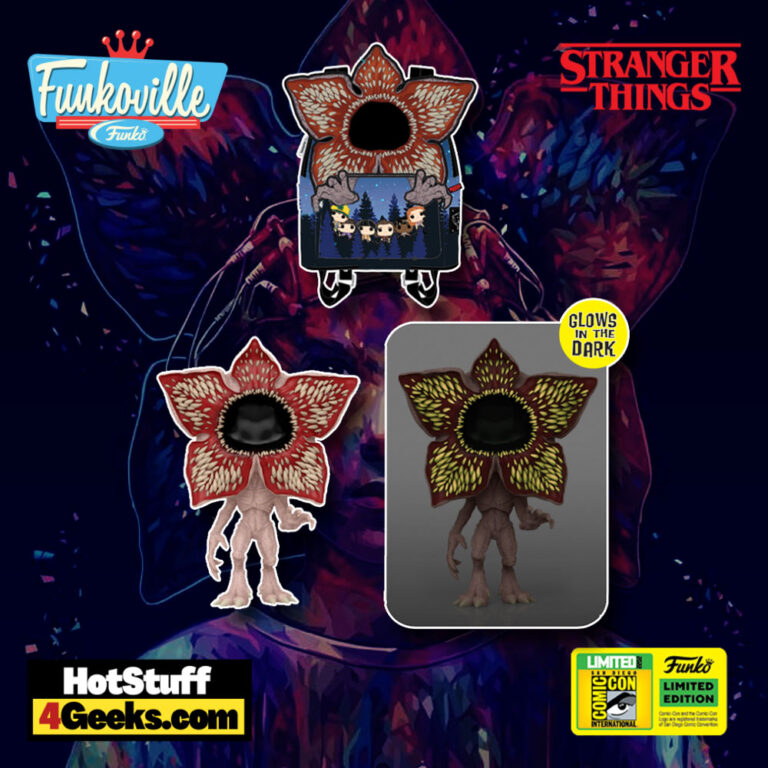 The new Funko Pop! Television: Stranger Things – Glow in the Dark Demogorgon Funko Pop! Vinyl Figure and Loungefly Mini Backpack Bundle – San Diego Comic-Con (SDCC) 2022 and Funko Shop Exclusive will be available starting July 21st, 2022, at 6 am PT at the links below (click to jump!)
I don't know about you, but I think Demogorgon, the tulip-head monster from Stranger Things, is kind of awesome.
I mean, sure, he's terrifying. He does gruesome things like eat people's brains. But he's also got a cool look, and he seems to be super powerful.
Plus, he's got a neat name. I think maybe we've been too quick to judge Demogorgon.
Maybe he's not such a bad guy after all. Who knows? Perhaps we should give him a chance. What do you say? Raise your hand if you're with me!
The SDCC 2022 exclusive, Demogorgon GITD Funko Pop! and Loungefly Mini Backpack, can be found at the links below once the online sale begins (click to jump!)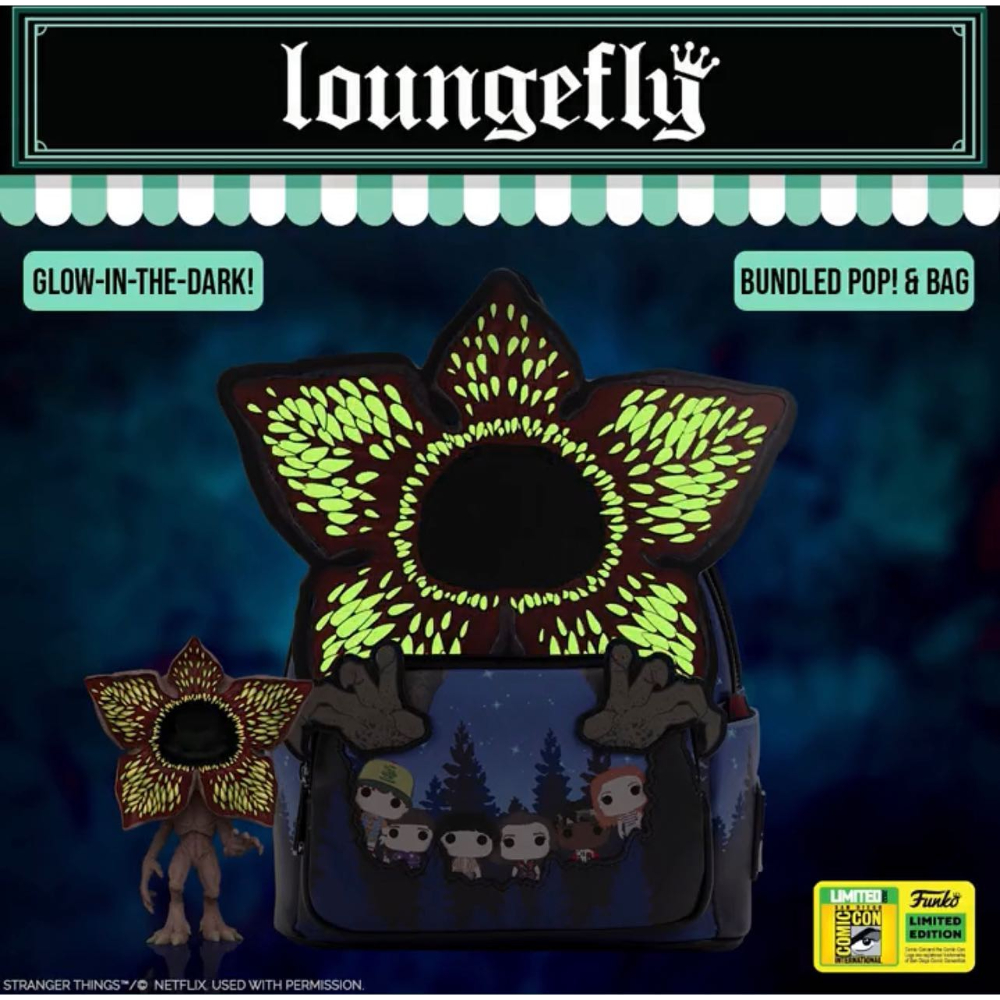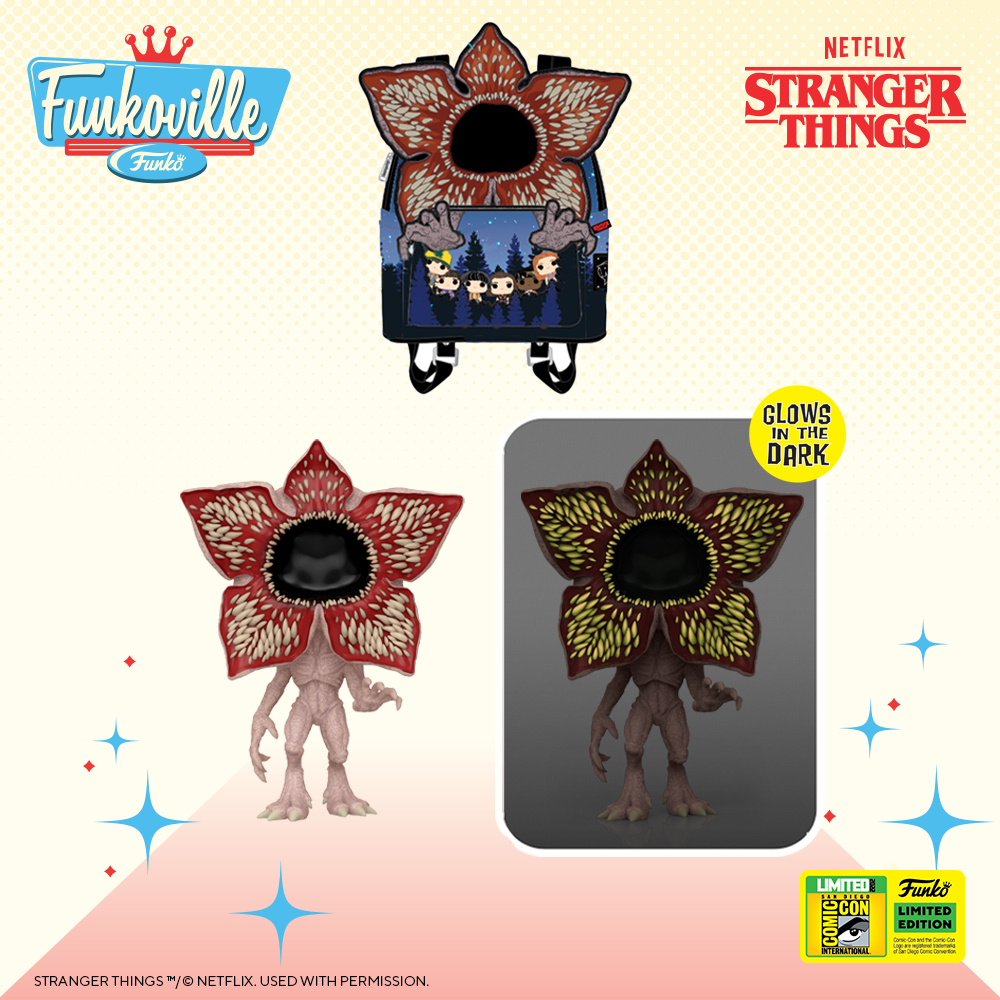 Demogorgon is undoubtedly an imposing figure. At first glance, he looks like something out of a horror movie. But upon further inspection, he's actually quite fascinating.
He comes from another dimension, which might explain his unusual appearance.
And his ability to travel through dimensions is both impressive and dangerous. In fact, it's this ability that makes him so feared by the people of Hawkins, Indiana.
But despite all of his power, Demogorgon is ultimately defeated by a group of kids armed with nothing more than their wits and courage. So, in the end, he's not so scary after all.
This Glow in the Dark Demogorgon Funko Pop! and Loungelfy bundle it's perfect for wearing to any marathon-watching party or sleepover where season one is sure to be on repeat.
Let everyone know that you're not afraid of no Demogorgon! On the contrary, you welcome him with open arms and hope that he never leaves.
Check out more SDCC 2022 exclusives here.
Funko Pop! Television: Stranger Things – Glow in the Dark Demogorgon Funko Pop! Vinyl Figure and Loungefly Mini Backpack Bundle – San Diego Comic-Con (SDCC) 2022 and Funko Shop Exclusive
Available at:
Starting now, you can receive 10% off in-stock items with my special link at Entertainment Earth!
 Enjoy!
As an Amazon Associate I earn from qualifying purchases
Want more stuff like this?
Get the best viral stories straight into your inbox!
Don't worry, we don't spam