SDCC 2022: Doctor Strange – America Chavez Funko Pop!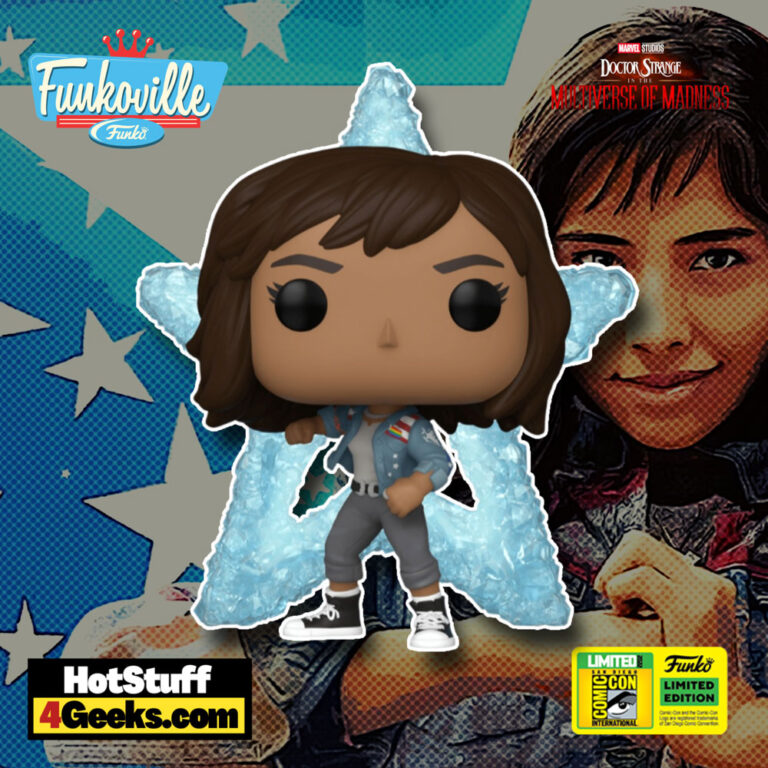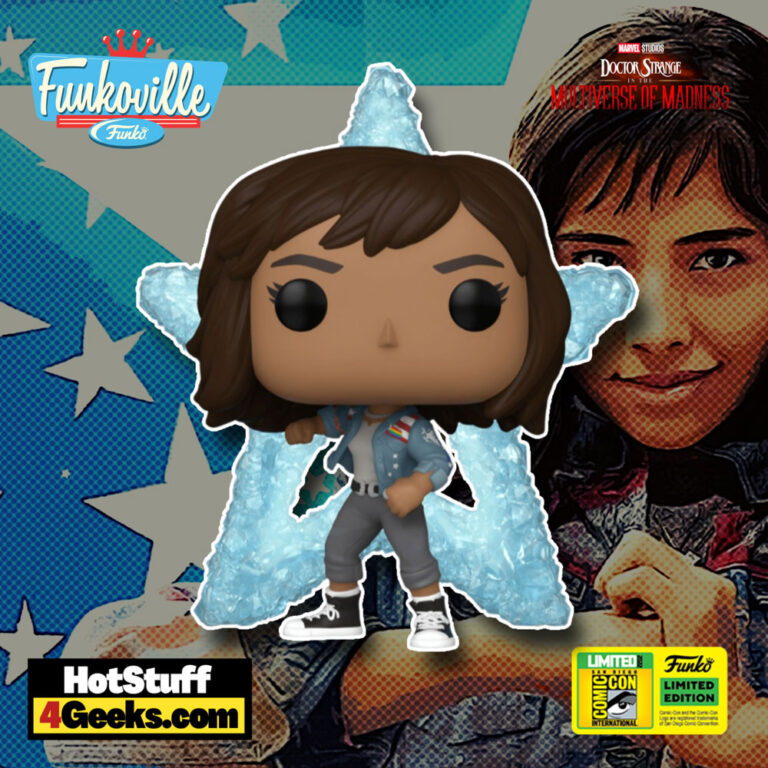 The new Funko Pop! Marvel: Doctor Strange in the Multiverse of Madness – America Chavez Funko Pop! Vinyl Figure – San Diego Comic-Con (SDCC) 2022 and Walmart Exclusive will be available starting July 21st, 2022, at 6 am PT at the links below (click to jump!)
Miss America Chavez is a superhero who first appeared in the Marvel Universe in 2011. Since then, she has become a fan favorite thanks to her bold personality and dedication to justice.
Born in an alternate reality, Miss America Chavez and raised by two mothers. After hitting a hole in the Multiverse, she ended up on Earth-616, where she joined the Young Avengers, a team of superpowered teens who fight crime together.
Since then, Miss America Chavez has continued to fight for justice alongside her fellow Young Avengers. She is a powerful superhero with the ability to fly and create portals.
Additionally, she is a skilled hand-to-hand combatant, making her a formidable opponent for anyone foolish enough to cross her.
The SDCC 2022 exclusive, America Chavez Funko Pop!, can be found at the links below once the online sale begins (click to jump!)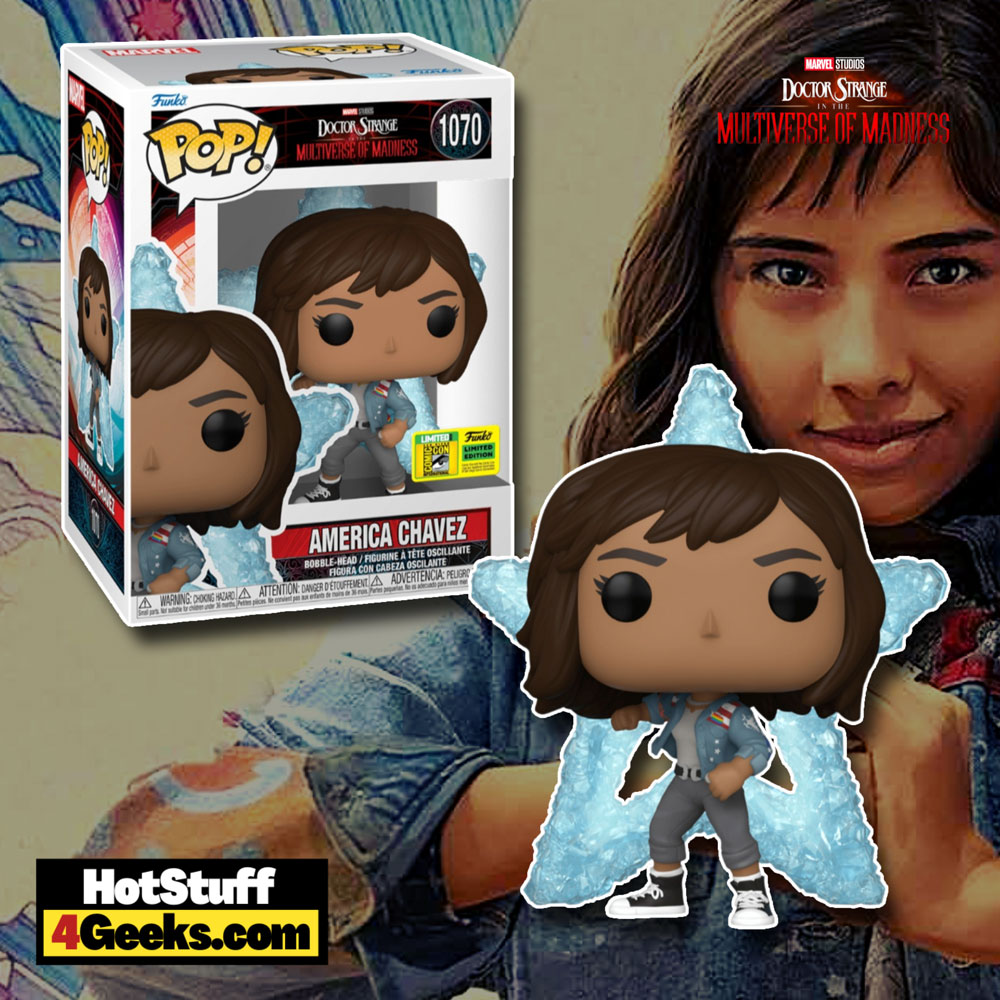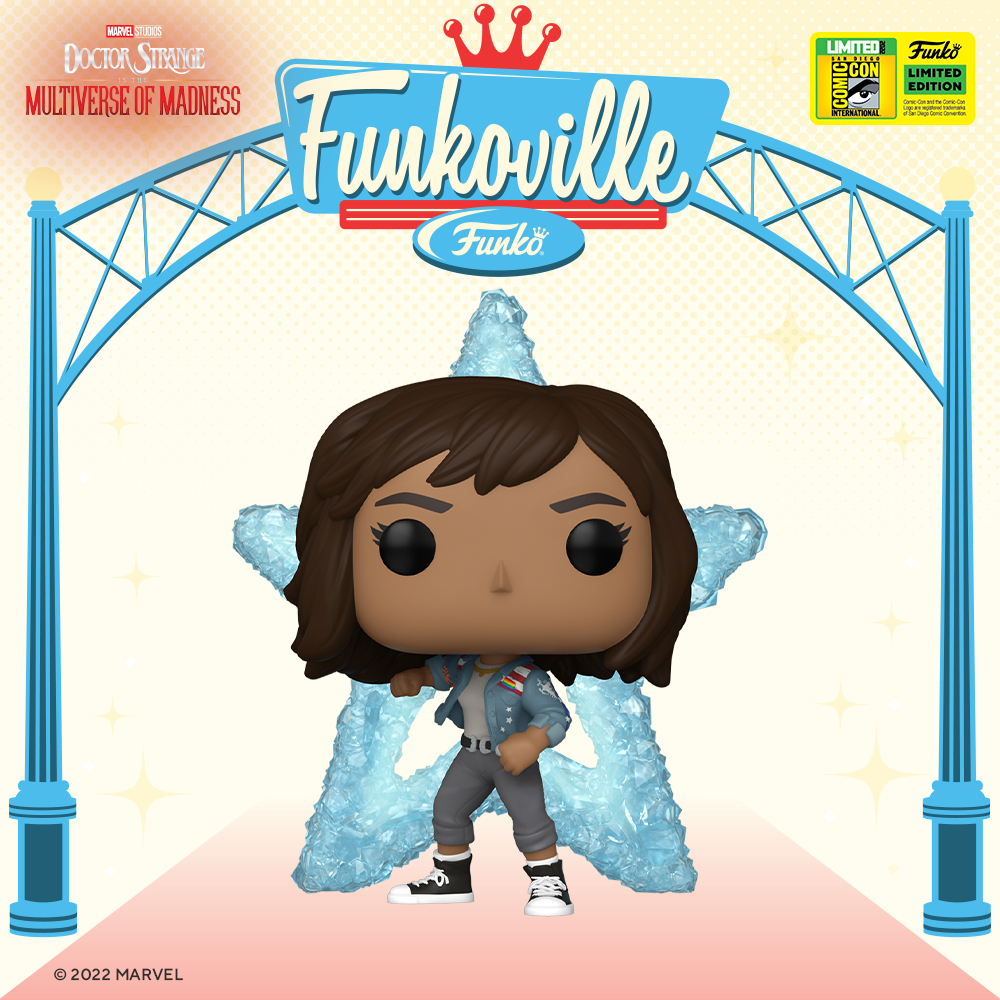 Created in 2011, America Chavez is just a newcomer regarding heroics, but that doesn't stop her from having a vast knowledge of fighting and dimensional travel.
Now, with her introduction into the Marvel Cinematic Universe with Doctor Strange in the Multiverse of Madness, a whole new range of possibilities opens up for the character, including what she can do on the silver screen.
And speaking of superhuman ability, she also possesses incredible strength, being able to destroy metal doors and easily face the god Loki in a one-on-one combat situation.
In addition, Monica Rambeau, the former Captain Marvel – and current Spectrum – has already commented on how impressed she was with America's speed.
According to the heroine, the young girl can move fast even after Monica is in her light form. Thus, America is capable of transcending light speed.
Breaking the laws of physics also makes the girl capable of traveling through dimensions.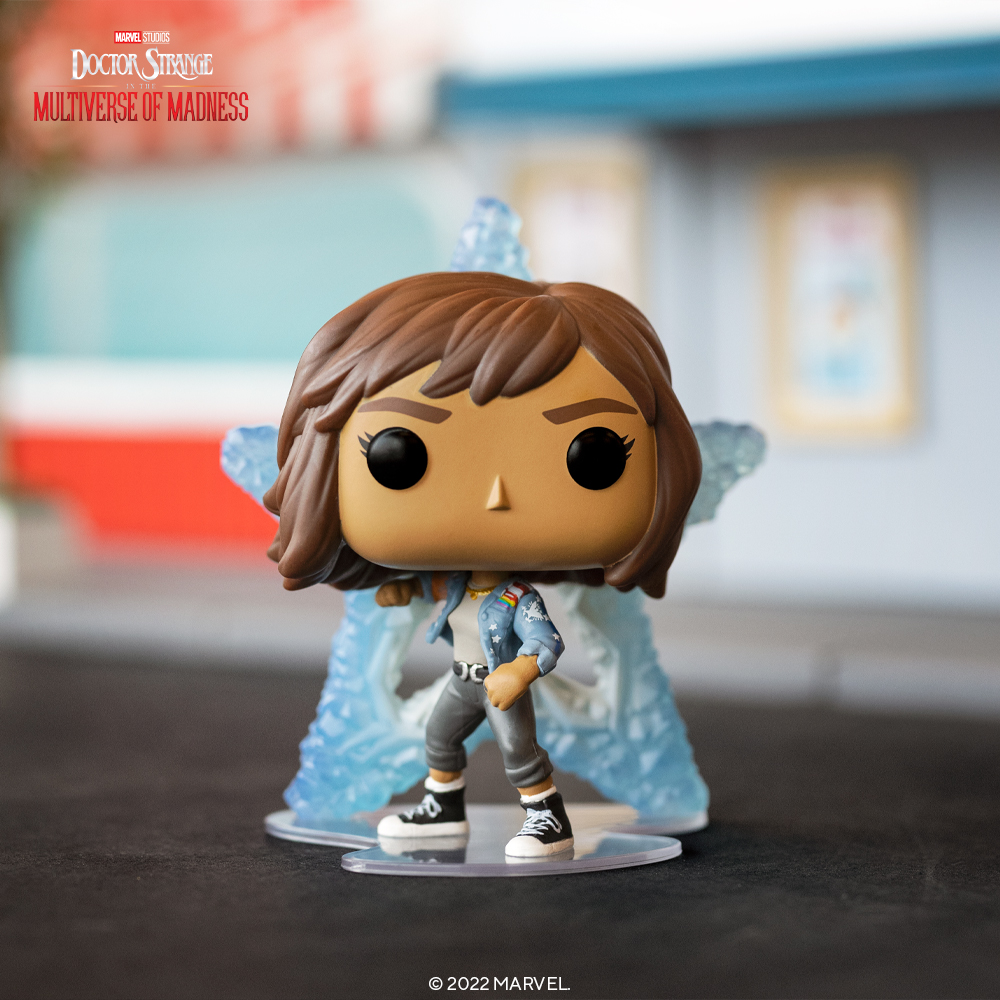 America can open star-shaped portals, through which she can access the Starling Highway, an extradimensional space, allowing her to travel through the Multiverse. The heroine can also use these portals to travel through time.
The Power Stomp is a technique taught by Madrimar, Chavez's struggling and powerful grandmother. Through it, the girl can channel her power into her feet and legs, creating a shockwave with just one stomp.
As a resident of the Utopian Parallel, a reality located outside of time and space, Chavez can channel her powers in such a way that she can increase her physical capacity.
She is also bulletproof and can survive in the vacuum of space. At one point, Loki described her as a "nearly indestructible superwoman who can throw tanks to the moon."
America Chavez is the GPS you would want to have if you needed to take an interdimensional trip. Her ability to travel through the barriers of time and space means she can see beyond dimensions and open portals wherever she wishes.
Check out more SDCC 2022 exclusives here.
Funko Pop! Marvel: Doctor Strange in the Multiverse of Madness – America Chavez Funko Pop! Vinyl Figure – San Diego Comic-Con (SDCC) 2022 and Walmart Exclusive
Available at:
Starting now, you can receive 10% off in-stock items with my special link at Entertainment Earth!
 Enjoy!
As an Amazon Associate I earn from qualifying purchases
Want more stuff like this?
Get the best viral stories straight into your inbox!
Don't worry, we don't spam