SDCC 2022: Hatsune Miku w/ Diamond Glitter Chase Funko Soda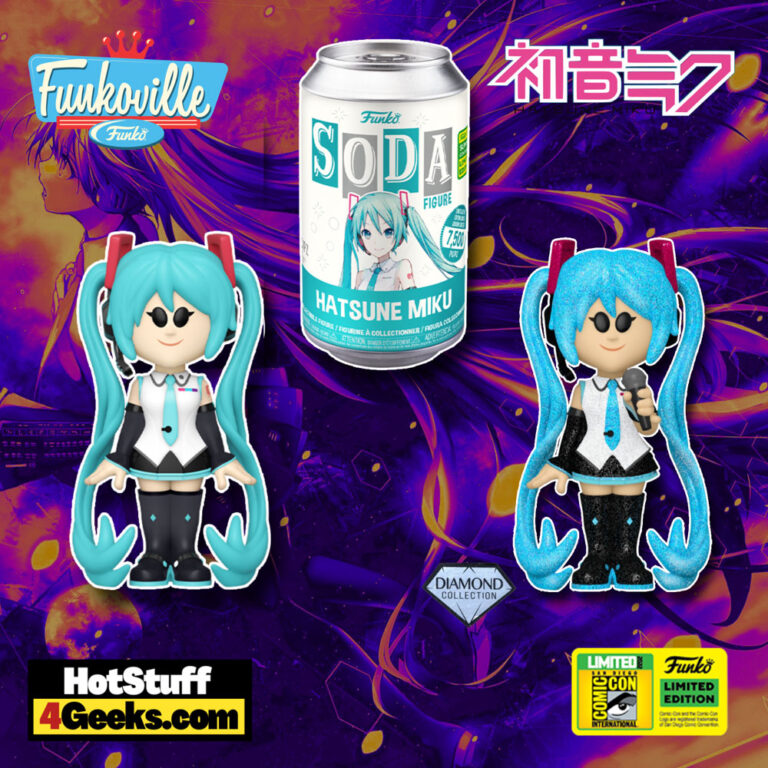 The new Funko Soda: Virtual Singer – Hatsune Miku Funko Vinyl Soda With Diamond Glitter Chase– San Diego Comic-Con (SDCC) 2022 and Funko Shop Exclusive will be available starting July 21st, 2022, at 6 am PT at the links below (click to jump!)
Hatsune Miku is a Japanese virtual pop star who debuted in 2007.
Created by Crypton Future Media, Hatsune Miku is a digital avatar who uses the Vocaloid software to sing and produce music.
Since her debut, Hatsune Miku has become an international phenomenon, with millions of fans worldwide.
In addition to her success as a musician, Hatsune Miku has also become a famous character in video games, anime, and other media.
Her unique look and sound have made her a favorite among Japanese and international audiences.
With her global appeal, it's no wonder that Hatsune Miku is one of the world's most popular virtual pop stars.
The SDCC 2022 exclusive, Hatsune Miku With Diamond Glitter Chase Funko Vinyl Soda, can be found at the links below once the online sale begins (click to jump!)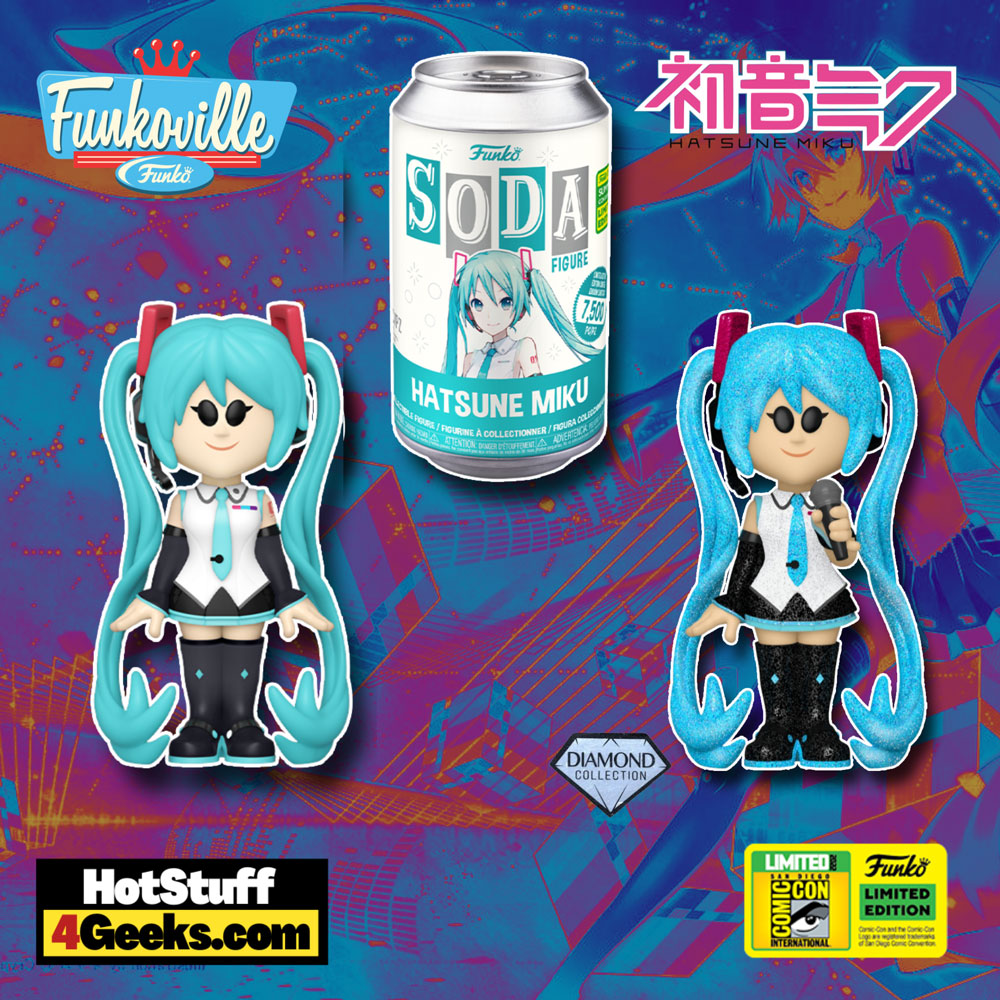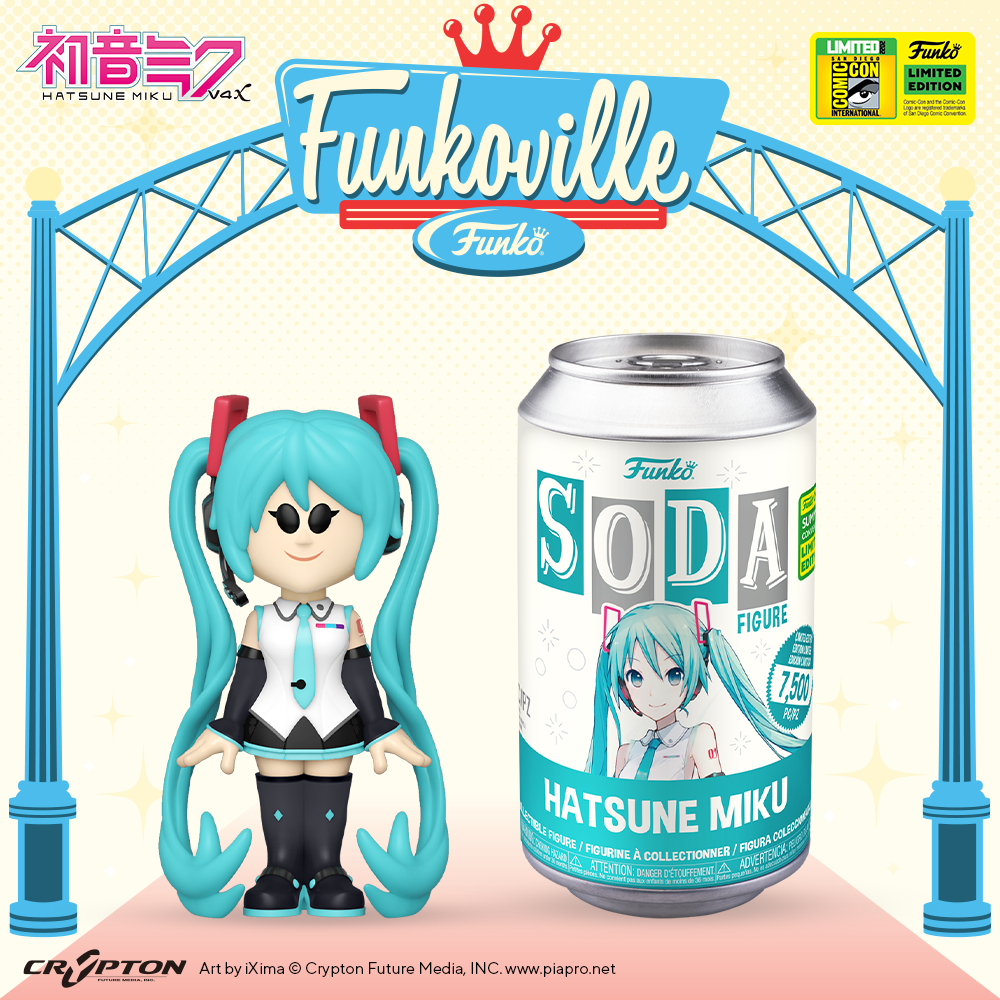 Hatsune Miku is a Japanese pop star with a difference – she doesn't exist. Instead, she is a hologram created using cutting-edge technology.
Since her first appearance, she has risen to superstardom, selling out concerts worldwide and amassing a considerable following on social media.
Hatsune Miku can perform any type of music thanks to her unique status as a digital avatar, making her a versatile and famous artist.
She has even collaborated with some of the biggest names in the music industry, including Pharrell Williams and Lady Gaga.
In many ways, Hatsune Miku is the future of pop music – and she isn't even real!
Check out more SDCC 2022 exclusives here.
Funko Soda: Virtual Singer – Hatsune Miku Funko Vinyl Soda With Diamond Glitter Chase– San Diego Comic-Con (SDCC) 2022 and Funko Shop Exclusive
Available at:
Starting now, you can receive 10% off in-stock items with my special link at Entertainment Earth!
 Enjoy!
As an Amazon Associate I earn from qualifying purchases
Want more stuff like this?
Get the best viral stories straight into your inbox!
Don't worry, we don't spam