SDCC 2022: Huckleberry Hound (Blacklight) Funko Vinyl Soda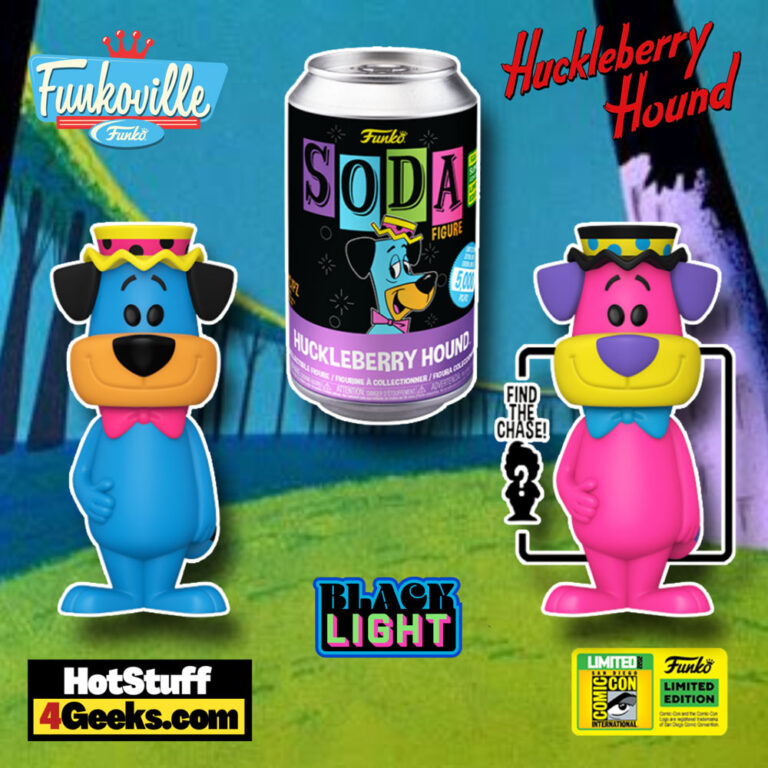 The new Funko Soda: Hanna Barbara – Huckleberry Hound (Blacklight) Funko Vinyl Soda With Chase Variant – San Diego Comic-Con (SDCC) 2022 and Funko Shop Exclusive will be available starting July 21st, 2022, at 6 am PT at the links below (click to jump!)
Ah, Huckleberry Hound. Many a childhood was spent marveling at the antics of this lovable hound dog.
With his southern drawl and ever-present desire to help (or hinder) those around him, Huck was always good for a laugh.
And who could forget his signature song, "Oh My Darling, Clementine"?
While Huck's tone-deaf rendition of the classic folk song was often the butt of jokes, it only served to endear him further to viewers.
In many ways, Huckleberry Hound was the embodiment of innocence and good-heartedness. And that is why he will always be remembered fondly by those who grew up with him.
The SDCC 2022 exclusive, Blacklight Huckleberry Hound Funko Vinyl Soda, can be found at the links below once the online sale begins (click to jump!)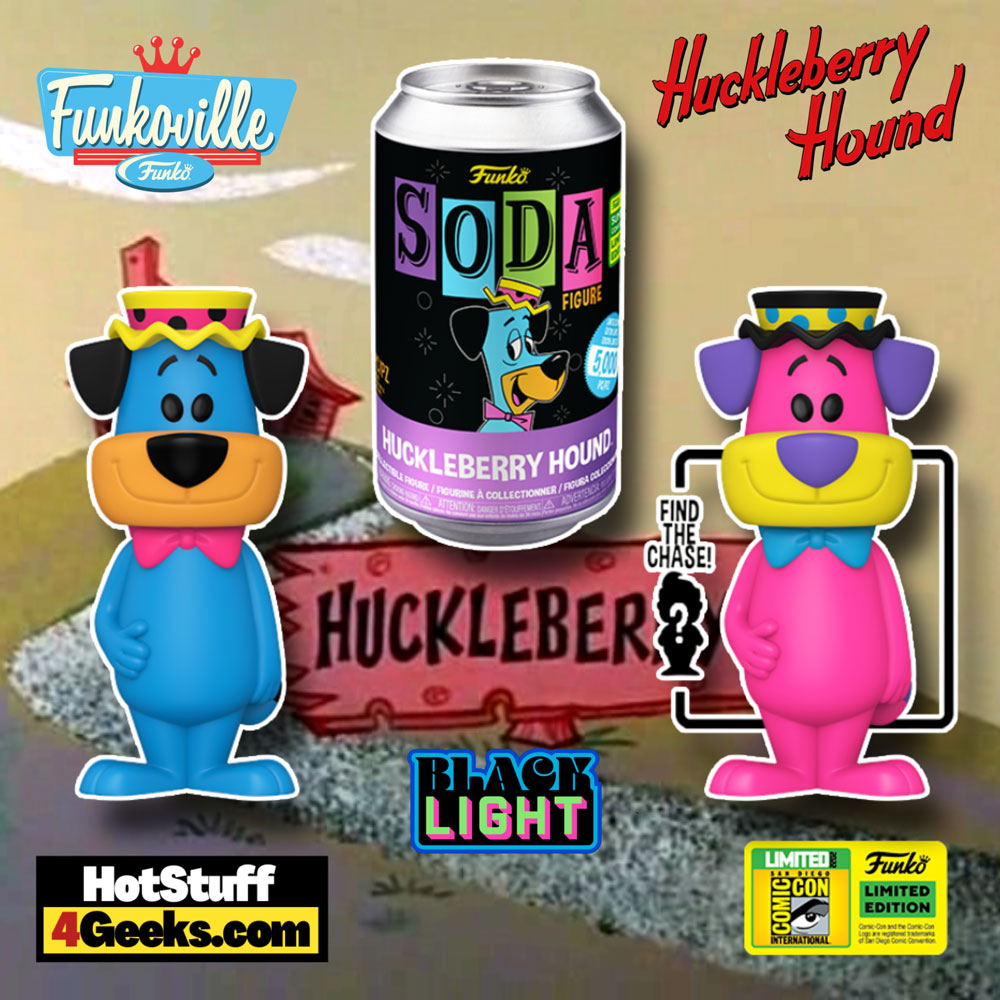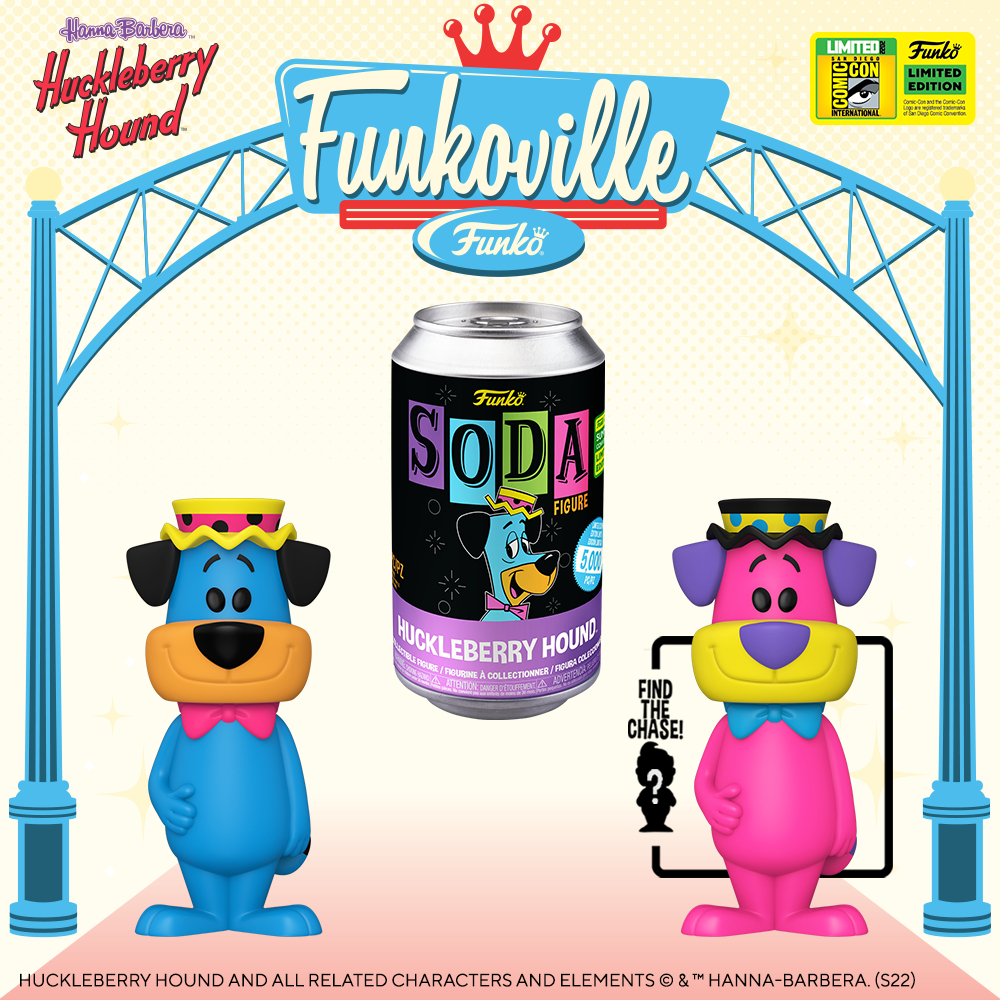 Huckleberry Hound was a creation of the duo Hanna-Barbera, the first of the team to be broadcast on a television channel in 1958.
Few know that it was also one of the first animated programs to be produced entirely for television, showing an anthropomorphic animal.
Huckleberry Hound was initially supposed to be a "normal" brown dog, but a coloring mistake gave him a bluish tint that Joe Barbera loved and wanted to keep.
Like all the studio's creations, this dog behaved like a human, walking on two legs and having some human clothing, such as a bow tie and a hat.
With a quiet, slurred voice, Huckleberry Hound surprised us with clever antics about what was happening around him, but often funny too, since a little bit of everything happened to him in those small episodes.
Whether taming lions, working as a letter carrier, capturing bank robbers, acting as a fireman, or lassoing dinosaurs, Huckleberry Hound never rested in his fight against evildoers.
Instead, he always stood firm until his mission was complete, making the impossible look easy, going from one bizarre situation to another with hilarious results.
When the 57-episode series ended, Huckleberry Hound continued to be part of the studio's cast and appeared in several productions as a secondary character.
A fitting tribute to the series that, in 1960, won an Emmy, becoming the first animated show to achieve this feat.
Check out more SDCC 2022 exclusives here.
Funko Soda: Hanna Barbara – Huckleberry Hound (Blacklight) Funko Vinyl Soda With Chase Variant – San Diego Comic-Con (SDCC) 2022 and Funko Shop Exclusive
Available at:
Starting now, you can receive 10% off in-stock items with my special link at Entertainment Earth!
 Enjoy!
As an Amazon Associate I earn from qualifying purchases
Want more stuff like this?
Get the best viral stories straight into your inbox!
Don't worry, we don't spam