SDCC 2022: My Hero Academia – Deku Skate Board Deck by Funko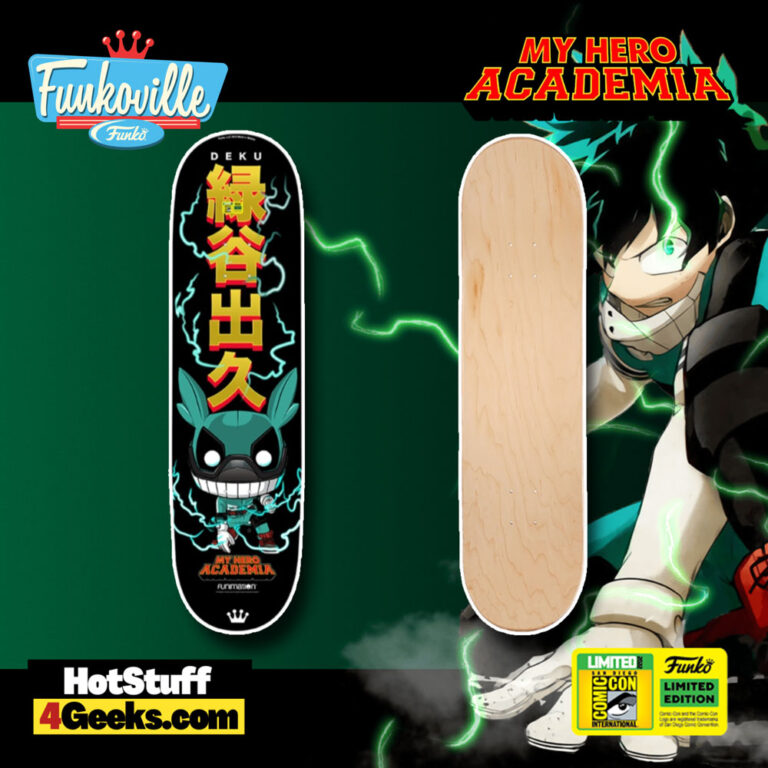 The new Funko Pop! Animation: My Hero Academia – Deku Skate Board Deck – San Diego Comic-Con (SDCC) 2022 and GameStop Exclusive will be available starting July 21st, 2022, at 6 am PT at the links below (click to jump!)
My Hero Academia is one of the hottest anime properties around, and fans are always looking for new ways to show their support for the franchise.
One of the latest trends in skateboarding is fans customizing their boards with all sorts of My Hero Academia-themed designs.
Whether a simple logo or a detailed illustration, there's no shortage of creative ways to show off your fandom.
The Deku Skate Board Deck by Funko is the perfect way to show your love for My Hero Academia! This stylish deck features the lovable character Deku, ready to shred some serious concrete.
The SDCC 2022 exclusive, Deku Skate Board Deck Funko, can be found at the links below once the online sale begins (click to jump!)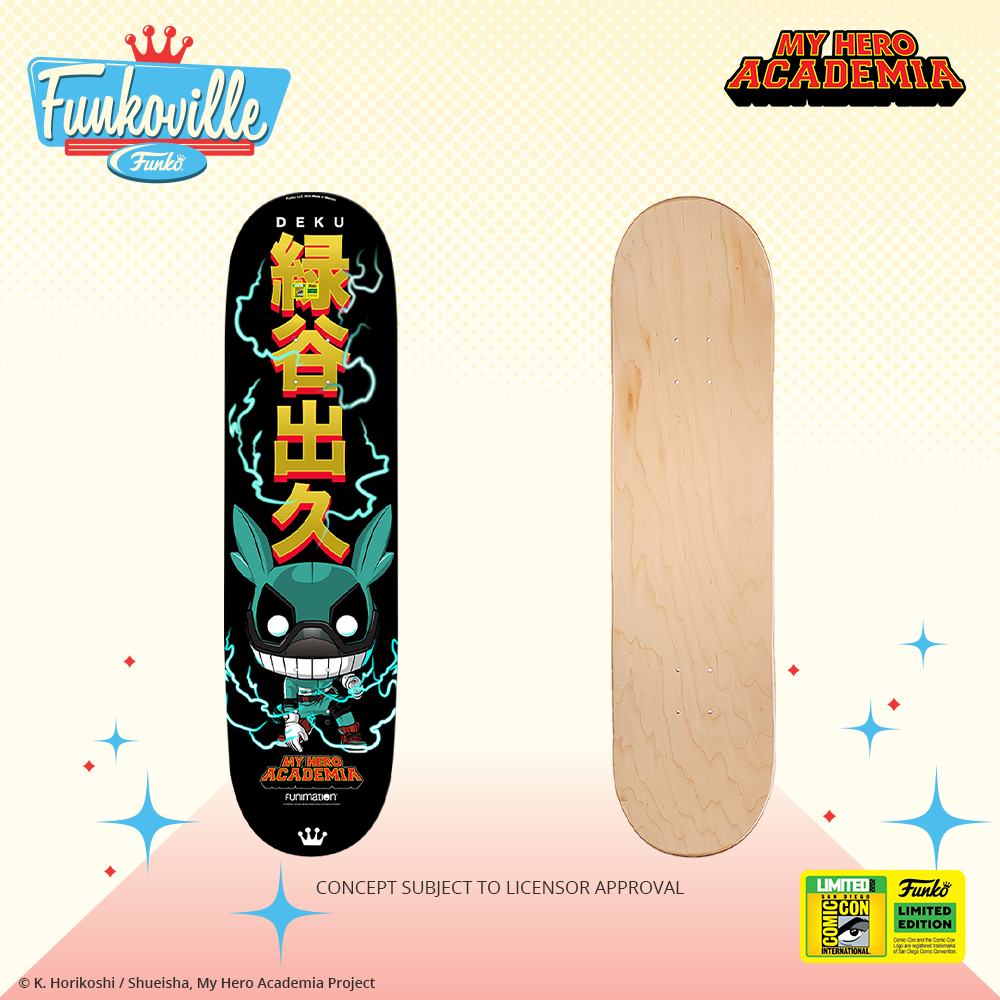 If Deku from My Hero Academia wanted to pick up a new hobby, we think skateboarding would be perfect for him.
First off, he's got the right fashion sense for it. He's always wearing those baggy clothes with cool designs and has the right attitude too.
He's always so enthusiastic and upbeat, and I think he could really bring that same energy to skateboarding.
He already has the leg strength to pull off some pretty impressive tricks. Plus, his quirk would be handy for catching air and grinding on rails.
We can just imagine him flying down the street on his board, doing sick spins and flips. And if he ever ran into trouble, he could always use his quirk to blast himself out of danger.
So come on, Deku – what are you waiting for? Get out there and start shredding!
Check out more SDCC 2022 exclusives here.
Funko Pop! Animation: My Hero Academia – Deku Skate Board Deck – San Diego Comic-Con (SDCC) 2022 and GameStop Exclusive
Available at:
Starting now, you can receive 10% off in-stock items with my special link at Entertainment Earth!
 Enjoy!
As an Amazon Associate I earn from qualifying purchases
Want more stuff like this?
Get the best viral stories straight into your inbox!
Don't worry, we don't spam