SDCC 2022: Squid Game – Young-hee Doll Super Sized Funko Pop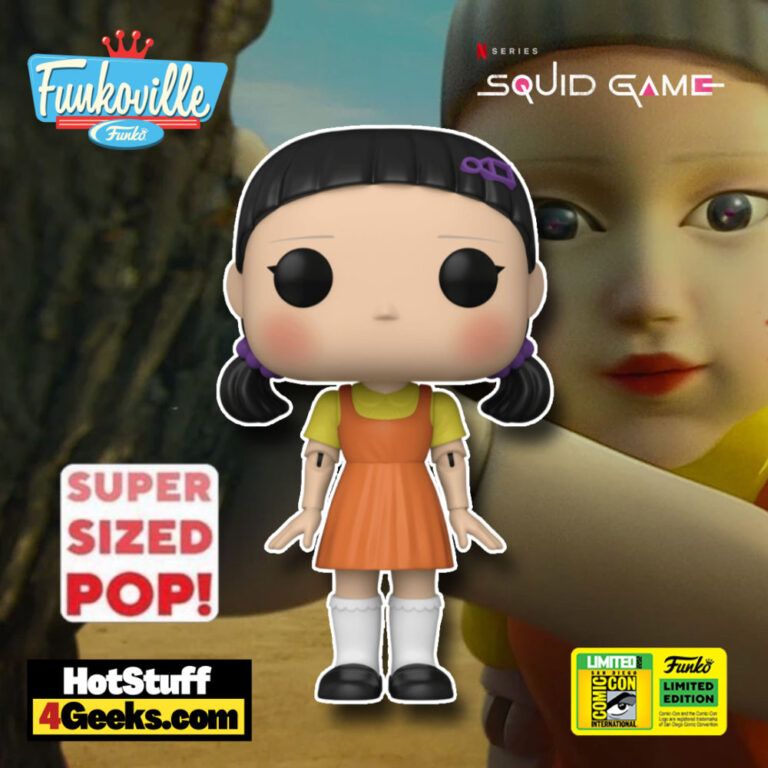 The new Funko Pop! Television: Squid Game – Young-hee Doll 6-Inch Super Sized Funko Pop! Vinyl Figure – San Diego Comic-Con (SDCC) 2022 and Funko Shop Exclusive will be available starting July 21st, 2022, at 6 am PT at the links below (click to jump!)
Young-hee, known as "The Doll," is a hulking mass of metal and plastic that has terrified Squid Game players for years, most prominently during "Red Light, Green Light."
Standing over six feet tall, Young-hee is an imposing figure, and her eyes seem to almost glow with evil intent.
But despite her fearsome reputation, the players are really to blame for their own eliminations.
Either way, one thing is for sure: The Doll is a force to be reckoned with!
The SDCC 2022 exclusive, Young-hee Doll Super Sized Funko Pop!, can be found at the links below once the online sale begins (click to jump!)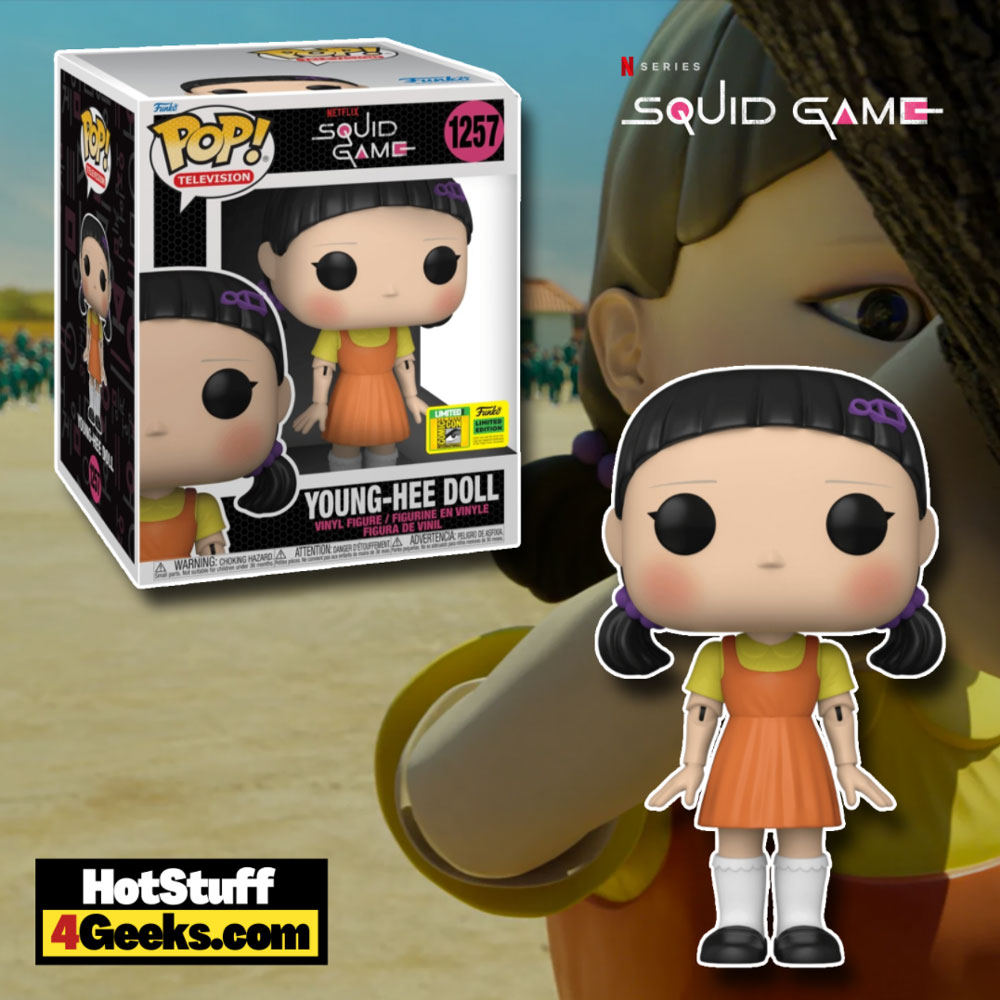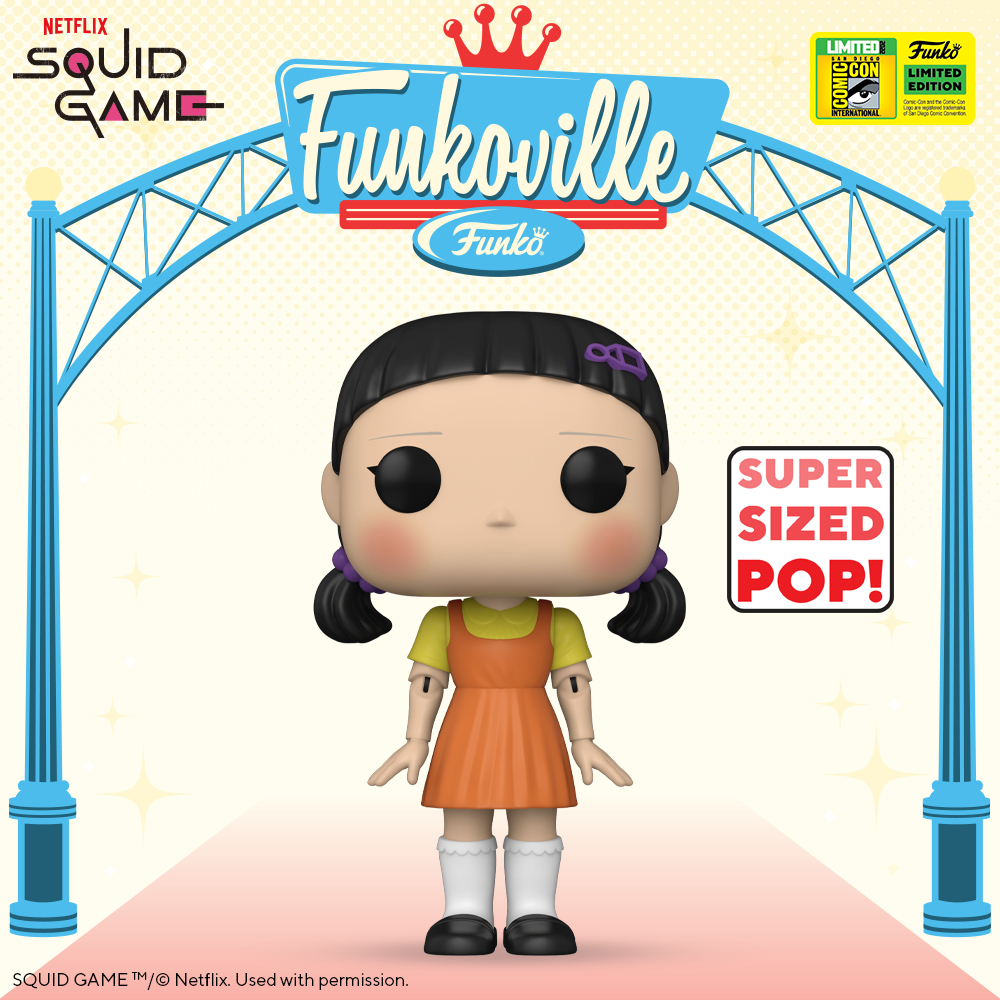 But it's not Young-hee's size or appearance that makes her so feared; it's her accuracy.
She is equipped with state-of-the-art motion sensors that can track the movement of players with pinpoint accuracy.
If even one player twitches after hearing "red light," they're immediately out of the game.
And if any players don't make it to the end in time, they're also eliminated.
As a result, she has single-handedly caused more eliminations than any other player in the Squid Games.
If you're looking for a heart-pounding, edge-of-your-seat thriller, look no further than the Squid Game TV series.
Released by Netflix in 2021, the South Korean series follows 456 desperate people who are invited to participate in a mysterious gambling tournament with a grand prize of 45.6 billion won.
The catch? The games are all traditional Korean children's games, and the consequence of losing is death.
Check out more SDCC 2022 exclusives here.
Funko Pop! Television: Squid Game – Young-hee Doll 6-Inch Super Sized Funko Pop! Vinyl Figure – San Diego Comic-Con (SDCC) 2022 and Funko Shop Exclusive
Available at:
Starting now, you can receive 10% off in-stock items with my special link at Entertainment Earth!
 Enjoy!
As an Amazon Associate I earn from qualifying purchases
Want more stuff like this?
Get the best viral stories straight into your inbox!
Don't worry, we don't spam