SDCC 2022: The Amazing Spider-Man – Silk Funko Pop!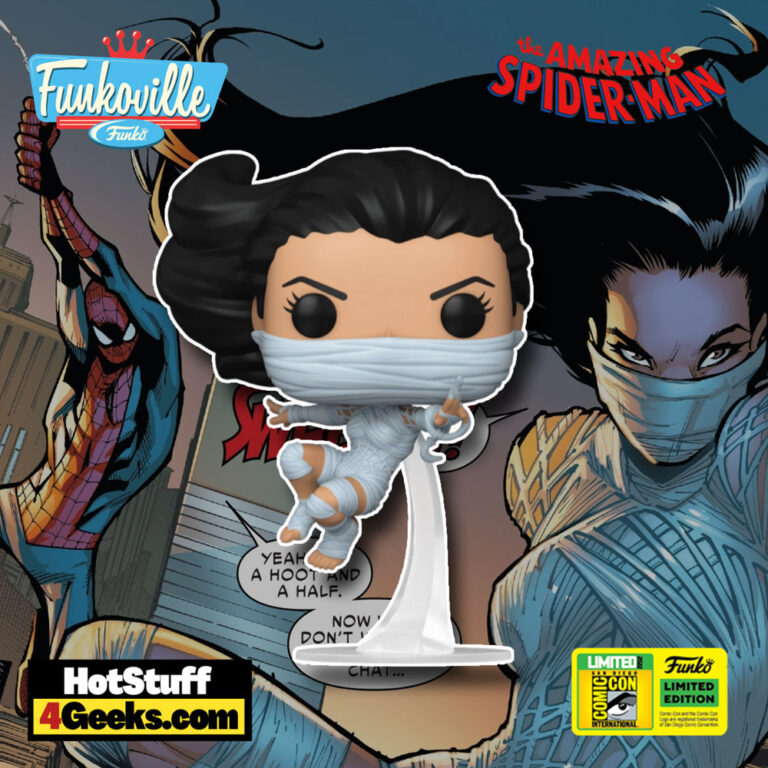 The new Funko Pop! Marvel: The Amazing Spider-Man – Silk Funko Pop! Vinyl Figure – San Diego Comic-Con (SDCC) 2022 and Hot Topic Exclusive will be available starting July 21st, 2022, at 6 am PT at the links below (click to jump!)
Cindy Moon is the Spider-Hero known as Silk!
She was bitten by the same radioactive spider that gave Peter Parker his abilities, and she has similar powers to him. However, she can also shoot webbing from her hands and climb walls like a spider.
She made her full debut in The Amazing Spider-Man vol. 3 #4 (July 2014), and she has been a fan favorite ever since.
While she may not be as well-known as some other Spider-Heroes, she is one of the most badass in the Marvel Universe!
The SDCC 2022 exclusive, Silk Funko Pop!, can be found at the links below once the online sale begins (click to jump!)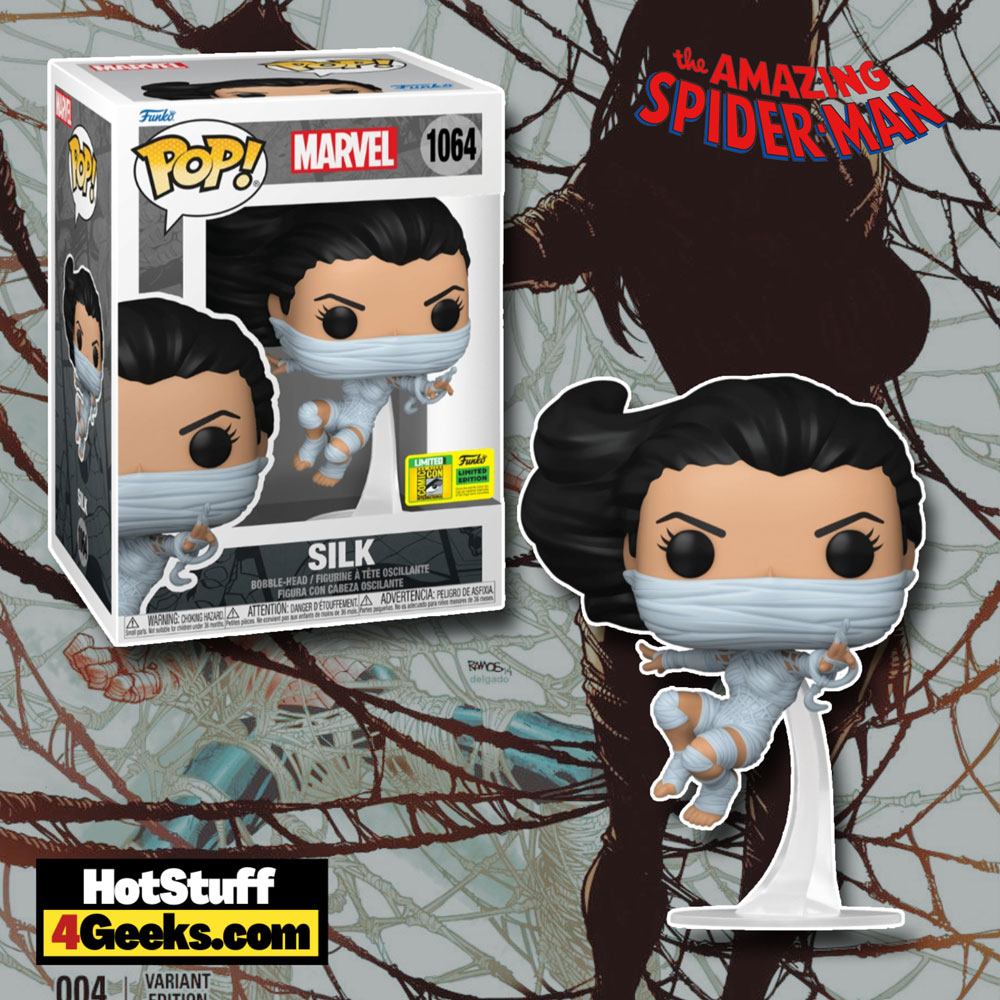 What if Peter Parker wasn't the only student bitten by a radioactive spider on a school field trip? Cindy Moon's origin story answers precisely that question: Two superheroes are created that day.
Cindy was a Midtown High School student on a field trip when she was stung by the same radioactive spider that had just stung Peter Parker, infusing her with many of the same powers and abilities.
Instead of embracing her new identity as Peter did, however, Cindy struggles to control her new powers. One time she accidentally entangles her parents in webs.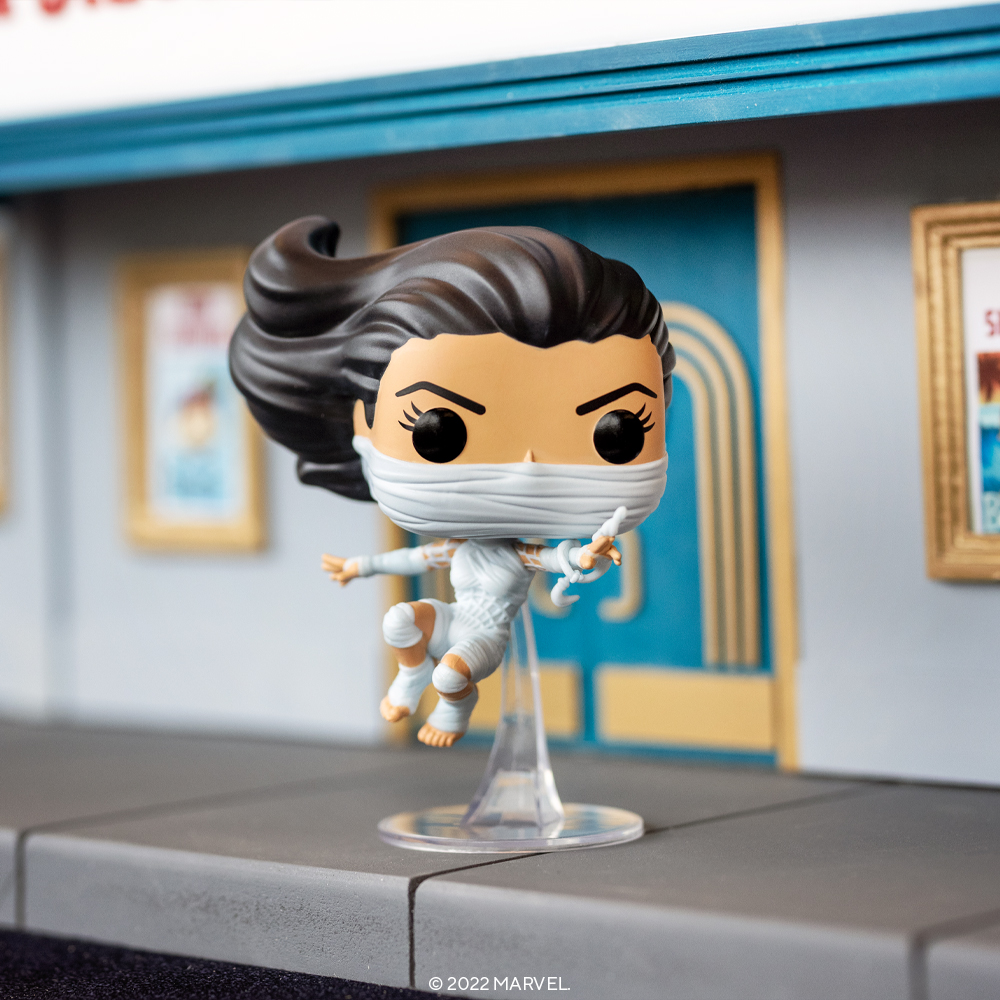 To gain control of her "condition," she seeks the help of Ezekiel Sims, a man with plenty of knowledge about arachnid powers.
Since the same radioactive spider bit them, Silk shares Spider-Man's super-speed, agility, strength, and abilities to cling to walls. In fact, she is usually faster than Spidey and more agile, causing him to scramble to catch up to her as she swings around the city.
Silk even has a Spidey Sense, nicknamed "Silk Sense," which is exceptionally sensitive and extensive. In addition to her training and superpowers, Cindy is naturally gifted with "photographic" memory.
This makes her a formidable student and a great fighter since she can vividly remember her opponents' moves and fighting styles. Unfortunately, Cindy's memory also struggles with guilt and anxiety, as she can replay specific moments in her mind.
Cindy produces organic spider webs with her fingertips, so she doesn't have to rely on mechanical web-shooters. During her long years trapped alone in a bunker, Silk learns to manipulate her organic web in some peculiar ways.
Most impressively, she can weave her own costume out of spider webs, a process that Spider-Man finds impressive when he first sees it.
On top of her weaving skills, Cindy learns how to harden the ends of her webs into sharp hooks. Then, she turns them into claws on her fingertips and barbs on the ends of her threads – a clever way to entangle her enemies.
Because the same spider bit them, Cindy Moon shares an incredibly primitive and powerful connection with Peter Parker, to the point where she has to force herself to distance herself from him physically.
That's because spider pheromones speak louder, and the two can't stop themselves from… well, you know. Seriously, anyone nearby must spray water on them repeatedly because their primitive instincts make them lose their minds.
Check out more SDCC 2022 exclusives here.
Funko Pop! Marvel: The Amazing Spider-Man – Silk Funko Pop! Vinyl Figure – San Diego Comic-Con (SDCC) 2022 and Hot Topic Exclusive
Available at:
Starting now, you can receive 10% off in-stock items with my special link at Entertainment Earth!
 Enjoy!
As an Amazon Associate I earn from qualifying purchases
Want more stuff like this?
Get the best viral stories straight into your inbox!
Don't worry, we don't spam