SDCC 2022: Transformers – Unicron Jumbo Sized Funko Pop!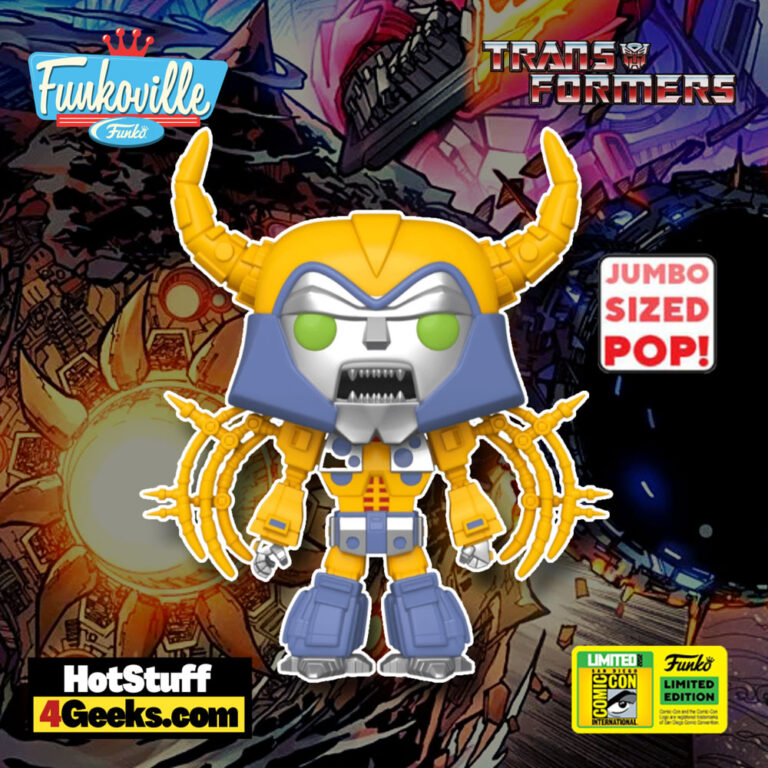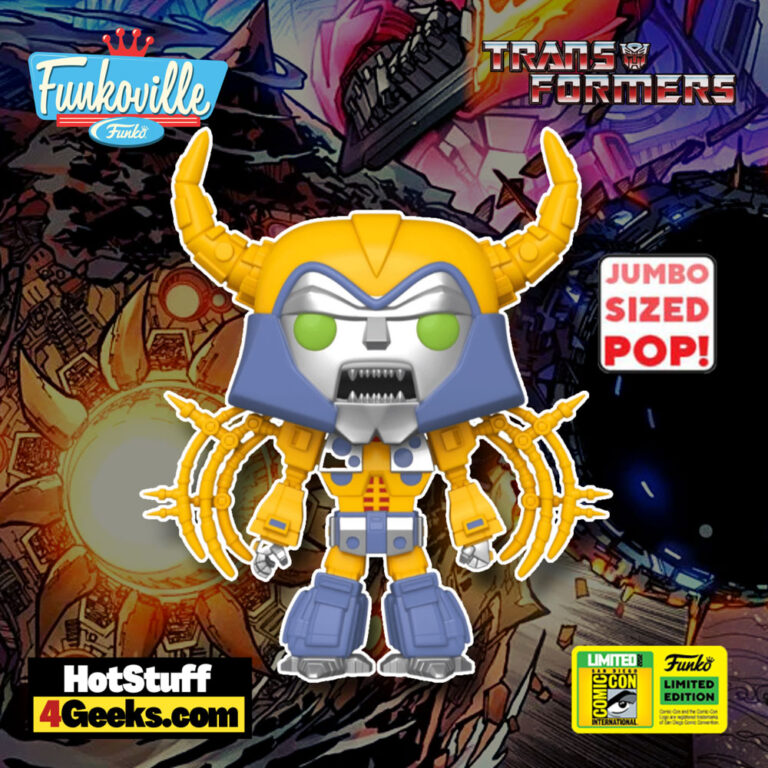 The new Funko Pop! Retro Toys: Transformers – Unicron 10-Inch Jumbo Sized Funko Pop! Vinyl Figure – San Diego Comic-Con (SDCC) 2022 and GameStop Exclusive will be available starting July 21st, 2022, at 6 am PT at the links below (click to jump!)
There's just something about a giant robot that can change shape that captivates the imagination. Whether it's Primus or Unicron, these massive machines have been a staple of pop culture for decades.
And there's good reason for their popularity. Transformers are the perfect mix of power and finesse, strength and style.
In a world of bland sameness, they're true originals.
So it's no wonder Unicron is considered one of the most classic Transformers of all time. After all, what's not to love about a giant robot that can turn into a planet?
The SDCC 2022 exclusive, Unicron 10-Inch Jumbo Sized Funko Pop!, can be found at the links below once the online sale begins (click to jump!)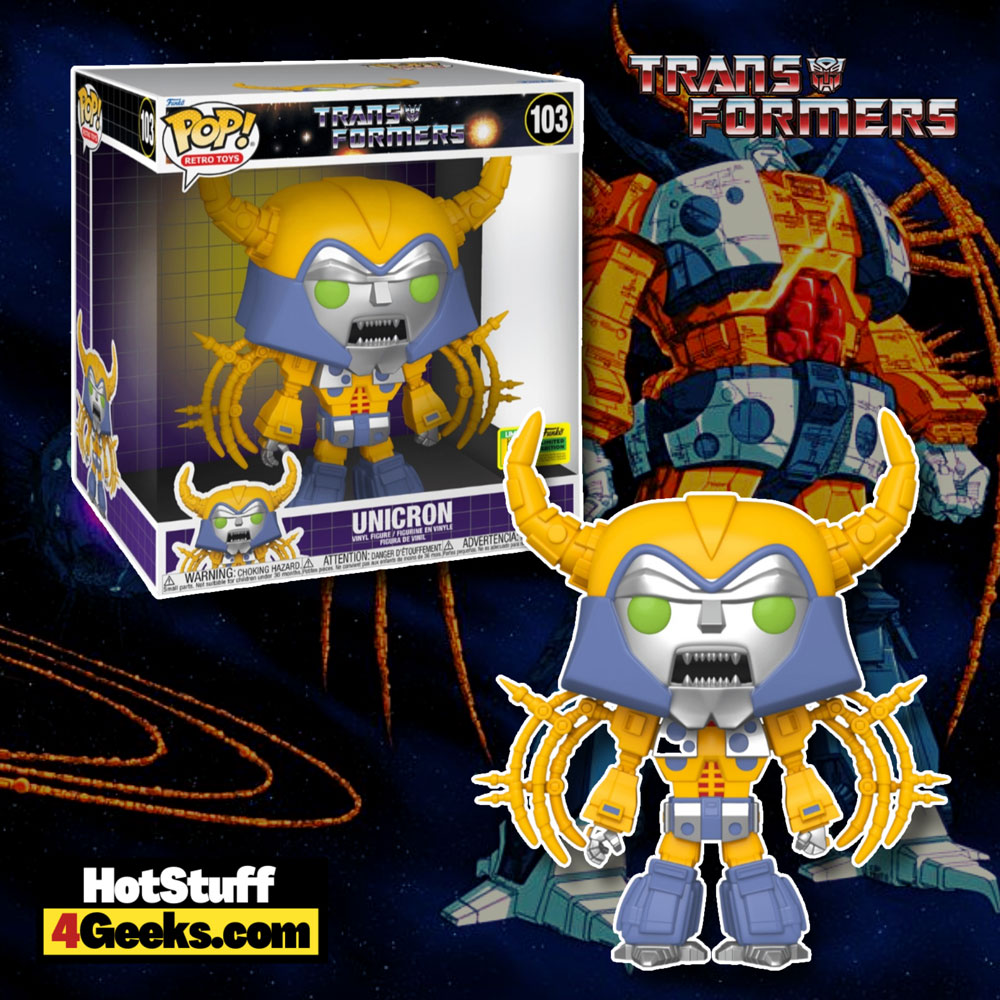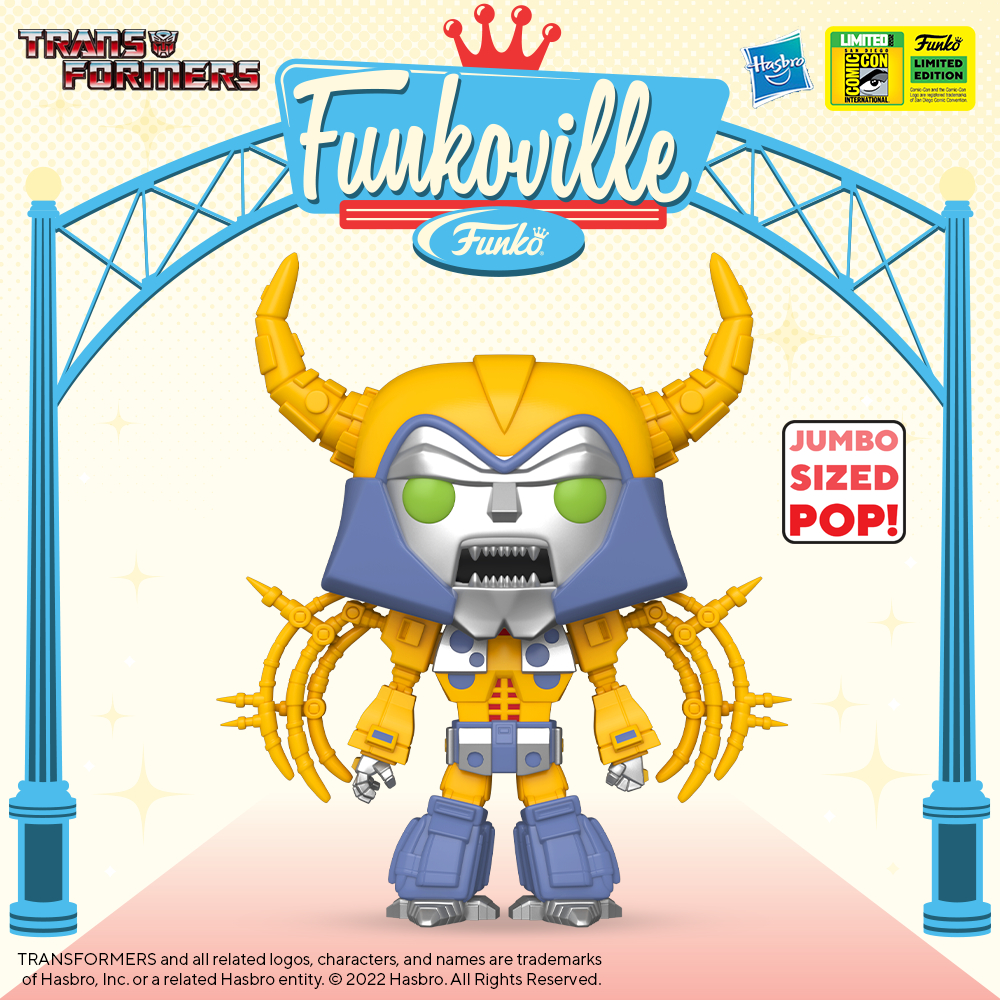 It all begins at 13.7 billion BC. At that time, there were two gigantic gods: Primus and Unicron. The good and the evil. One with the ability to give life and the other focused on consuming energy.
The fight between the two was relentless, and eventually, Primus realized that it was impossible to defeat his rival. The story from then on has several versions, but the fact is: that he became a planet and imprisoned Unicron.
This planet evolved and was named Cybertron, and all the power behind Cybertron comes from Primus.
The first great war begins when Unicron manages to escape, and Primus creates the Prime, beings that fight against the villain until they imprison him in a rock and throw him into the universe.
After this, a period of peace lasted for millennia. But all good things ended.
One day the planet is attacked by the Quintessons, beings that enslave the population. Led by Nova Prime, once again, the Transformers win, leading their world into a period of peace.
After a significant period of wealth, the Transformers were born with their destinies mapped. They were divided between the rich and the enslaved people. Besides working long hours, the lower class fought like gladiators to pass the time.
One day, a robot known as D-16 began to grow among the gladiators and rebelled against the system. He then took on the name Megatronus and later became Megatron.
He inspired the masses and teamed up with a bureaucrat named Orion Pax to together change the course of the planet.
Despite the plan's success, Megatron showing his true face in front of the council decides that he will take everyone down by force and demands to be elected as a new Prime – the warriors created by Primus.
Pax then makes a speech saying that peace is more important and becomes the new Prime. Megatron calls his followers the Decepticons, and Pax becomes Optimus Prime and leads the Autobots.
At this point, the war, which has been adapted for different media in different ways, begins.
Check out more SDCC 2022 exclusives here.
Funko Pop! Retro Toys: Transformers – Unicron 10-Inch Jumbo Sized Funko Pop! Vinyl Figure – San Diego Comic-Con (SDCC) 2022 and GameStop Exclusive
Available at:
Starting now, you can receive 10% off in-stock items with my special link at Entertainment Earth!
 Enjoy!
As an Amazon Associate I earn from qualifying purchases
Want more stuff like this?
Get the best viral stories straight into your inbox!
Don't worry, we don't spam