SDCC 2023: Indiana Jones – Short Round Funko Pop! Exclusive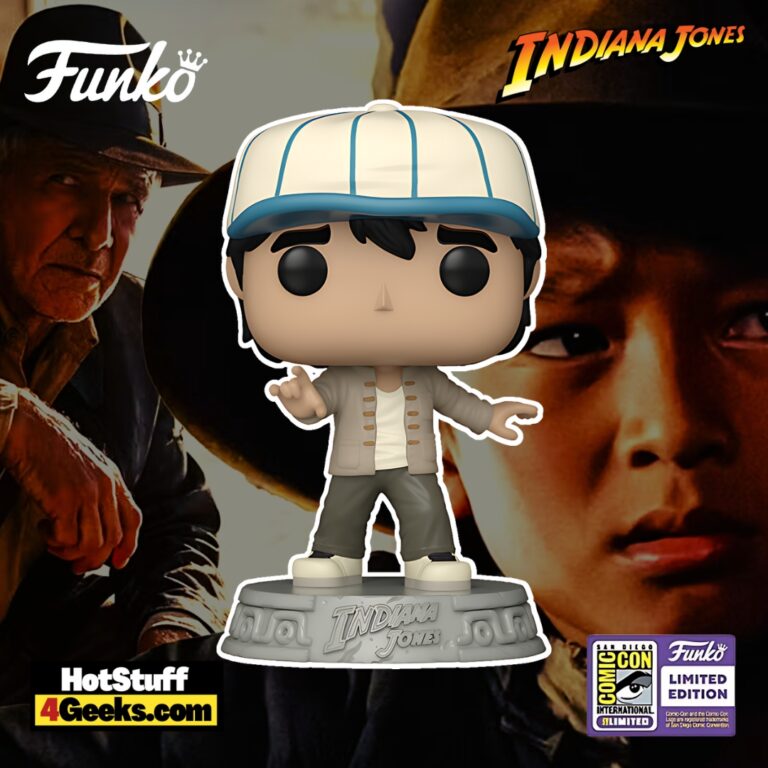 The new Funko POP! Movies: Indiana Jones and the Temple of Doom – Short Round Funko Pop! Vinyl Figure – SDCC 2023 and GameStop Shared Exclusive will be available online starting at 6 AM PT on Thursday, July 20, at the links below (click to jump!)
Unmasking the Charm: Short Round from Indiana Jones Immortalized in a 2023 SDCC Exclusive Funko Pop!
Unveiled at SDCC 2023, the Short Round Funko Pop! Vinyl Figure exudes a youthful exuberance that relates to his cinematic debut in "Indiana Jones and the Temple of Doom."
Modeled after actor Ke Huy Quan's performance, this delightful pop culture artifact embodies the vigor of the street-smart kid from Shanghai who fearlessly faced challenges with his trusted friend, Dr. Jones.
The figure captures the minute details of Short Round's costume, accentuating the nostalgic essence of the 1935 adventure. His cap and leather jacket are brought to life meticulously.
A sense of unyielding loyalty is mirrored in the twinkle of those oversized, glistening Funko Pop! eyes, an unmistakable nod to Short Round's indomitable spirit.
This piece of memorabilia may seem small, but it brims with character, transporting fans back to that thrilling elephant ride or the heart-stopping mine car chase.
Short Round, our brave pint-sized hero, continues to spark adventure in our hearts, now more palpably on our display shelves.
The SDCC 2023 and GameStop Shared Exclusive Short Round Funko Pop! can be found at the links below as soon as the online sale begins (click to jump!)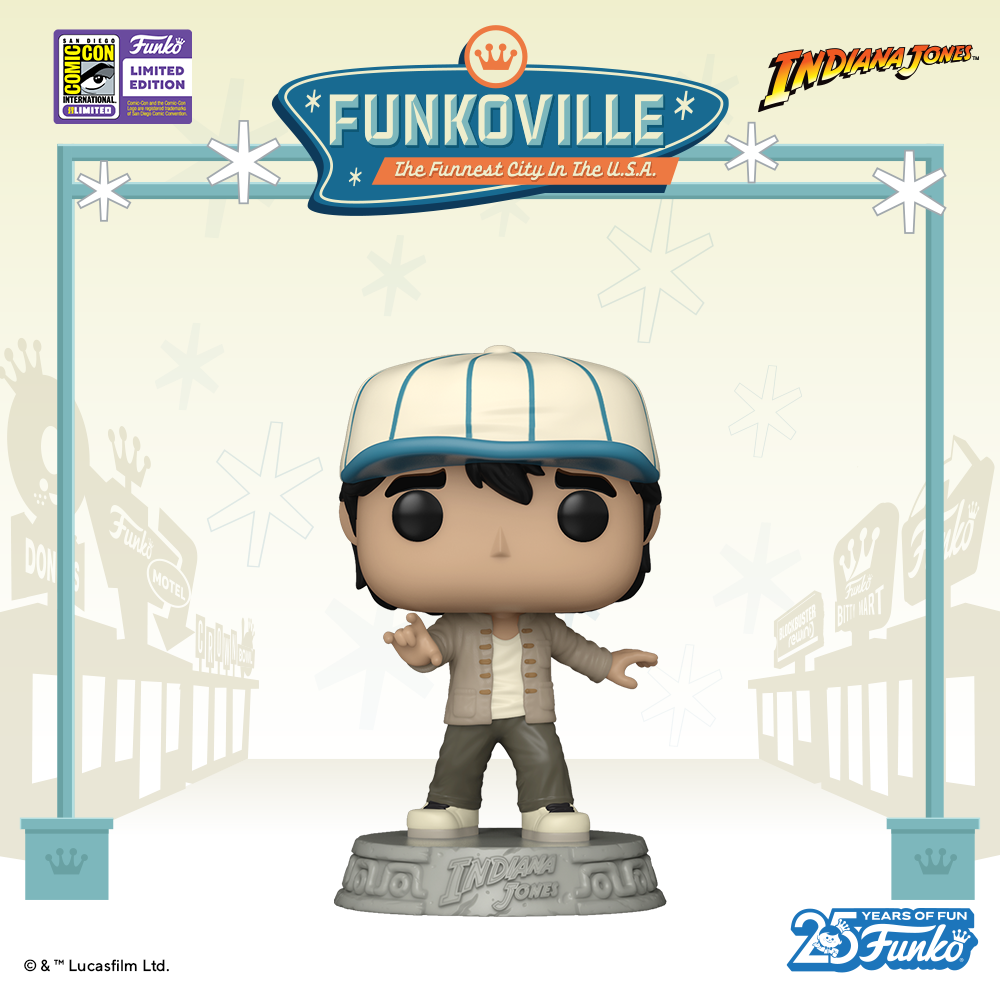 From the Streets of Shanghai to Adventure: Short Round's Unforgettable Journey
Short Round, or as fans of "Indiana Jones Temple of Doom" know him, Dr. Jones's spirited and fearless sidekick, isn't merely a character — he embodies childhood bravery, resourcefulness, and the spirit of adventure.
Born as Wan Li in 1926, Short Round's life took a tragic turn early.
His world was turned upside down during the Japanese bombing of Shanghai in 1932, which resulted in the loss of his family.
The streets of Shanghai became his refuge and classroom, instilling in him resilience and resourcefulness that would later become his signature traits.
He adopted the alias' Short Round,' a nod to his existence in the underbelly of Shanghai, navigating life with grit, wit, and charm.
This pickpocket boy's fate intertwined with Dr. Indiana Jones, not through a conventional introduction, but through an attempted robbery.
This unlikely encounter in 1935 at the Gung Ho Bar set the stage for Short Round's transformation from a street survivor to a globetrotting adventurer.
Their journey together was laced with heart-stopping adventures, secret missions, and memorable lessons in survival.
One of the most remarkable aspects of Short Round's character is his adaptability.
He served as a reliable driver for Jones, adeptly managing boxes strapped to his feet to reach the pedals and evading gangsters with remarkable skill.
He proved his mettle during their dangerous missions, exhibiting calm and quick thinking when facing life-threatening situations.
Short Round's adventure with Indiana Jones in the Temple of Doom heightened his bravery and solidified his role as a faithful companion.
His daring exploits, from witnessing the horrifying Thuggee ceremony to fighting the palace guards for freedom, showcased his unwavering loyalty towards Jones.
Notably, Short Round played a pivotal role in helping Jones regain control over his mind, a testament to his courage and resourcefulness.
Short Round's journey didn't end after the Temple of Doom. He returned with Jones to the U.S. in 1936, where Jones enrolled him in a boarding school.
Despite the academic commitments, Short Round's adventurous spirit remained untamed.
He continued to assist Jones in various thrilling missions, even rescuing him from pirates and racing in a speedboat.
Despite his notable absence in later sequels of Indiana Jones, Short Round's impact continues to resonate in the hearts of fans.
The courageous boy from Shanghai serves as a timeless icon, a symbol of resilience, loyalty, and enduring spirit.
Short Round's character proves that heroism comes in many forms, and sometimes, it can come in the shape of a young boy driving with boxes strapped to his shoes, ready to take on the world.
Funko POP! Movies: Indiana Jones and the Temple of Doom – Short Round Funko Pop! Vinyl Figure – SDCC 2023 and GameStop Shared Exclusive
Available at:
Starting now, you can receive 10% off in-stock items with my special link at Entertainment Earth!
 Enjoy!
As an Amazon Associate I earn from qualifying purchases
Want more stuff like this?
Get the best viral stories straight into your inbox!
Don't worry, we don't spam