SDCC 2023: Justice League – Trigon Funko Pop! Exclusive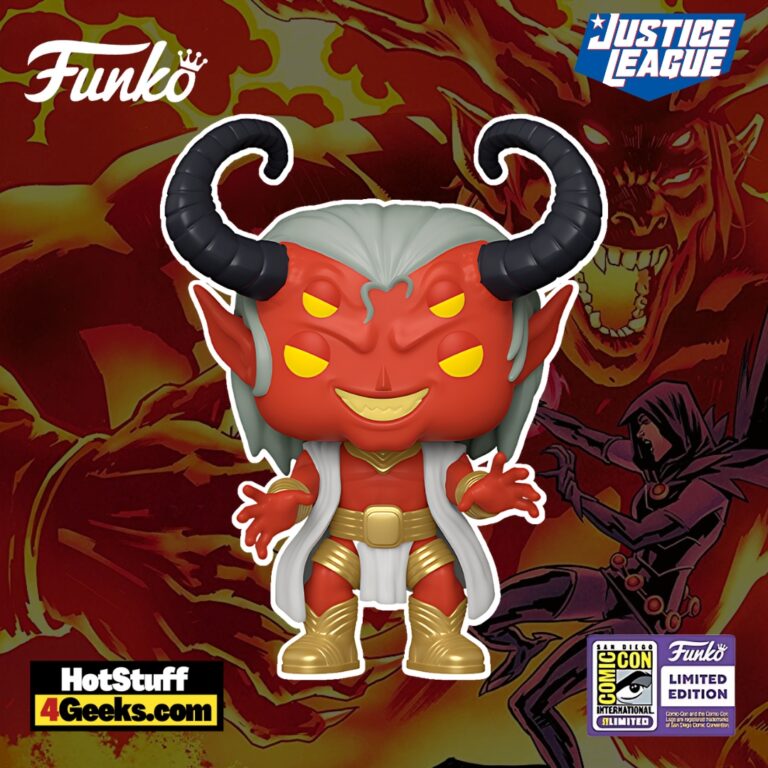 The new Funko POP! Justice League: Trigon Funko Pop! Vinyl Figure – SDCC 2023 and Walgreens Shared Exclusive will be available online starting at 6 AM PT on Thursday, July 20, at the links below (click to jump!)
UPDATE: Available NOW at the links below (click to jump!)
Unleashing the Menace: Trigon in Funko Pop! Form – An 2023 SDCC Exclusive
Say hello to the Justice League's worst nightmare, encapsulated in a captivatingly compact form.
That's right. We're talking about the latest addition to the Funko Pop! family – the malevolent Trigon.
This SDCC 2023 exclusive vinyl figure is more than just a toy – it's a vivid manifestation of the dread-inducing DC villain we all love to fear.
With piercing yellow eyes and an undeniably eerie smile, this Trigon Funko Pop! is a perfect miniaturization of his formidable comic book persona.
The details are astonishing – the artists have worked magic here, translating Trigon's power into a small yet impactful package.
True to the Justice League lore, the design captures Trigon's overbearing presence, offering a tangible piece of the villain's dark charm.
Though pop-sized, it mirrors the terrifying aura of Trigon with compelling accuracy.
This Trigon Funko Pop! is a miniaturized masterstroke of the interplay between dread and charm, a silent nod to the fascinating villainy of Trigon.
While he may stand just a few inches tall, his presence is as unmistakable as in DC Comics.
It's truly a must-have for Justice League and Trigon enthusiasts alike.
SDCC 2023 and Walgreens Shared Exclusive Trigon Funko Pop! can be found at the links below as soon as the online sale begins (click to jump!)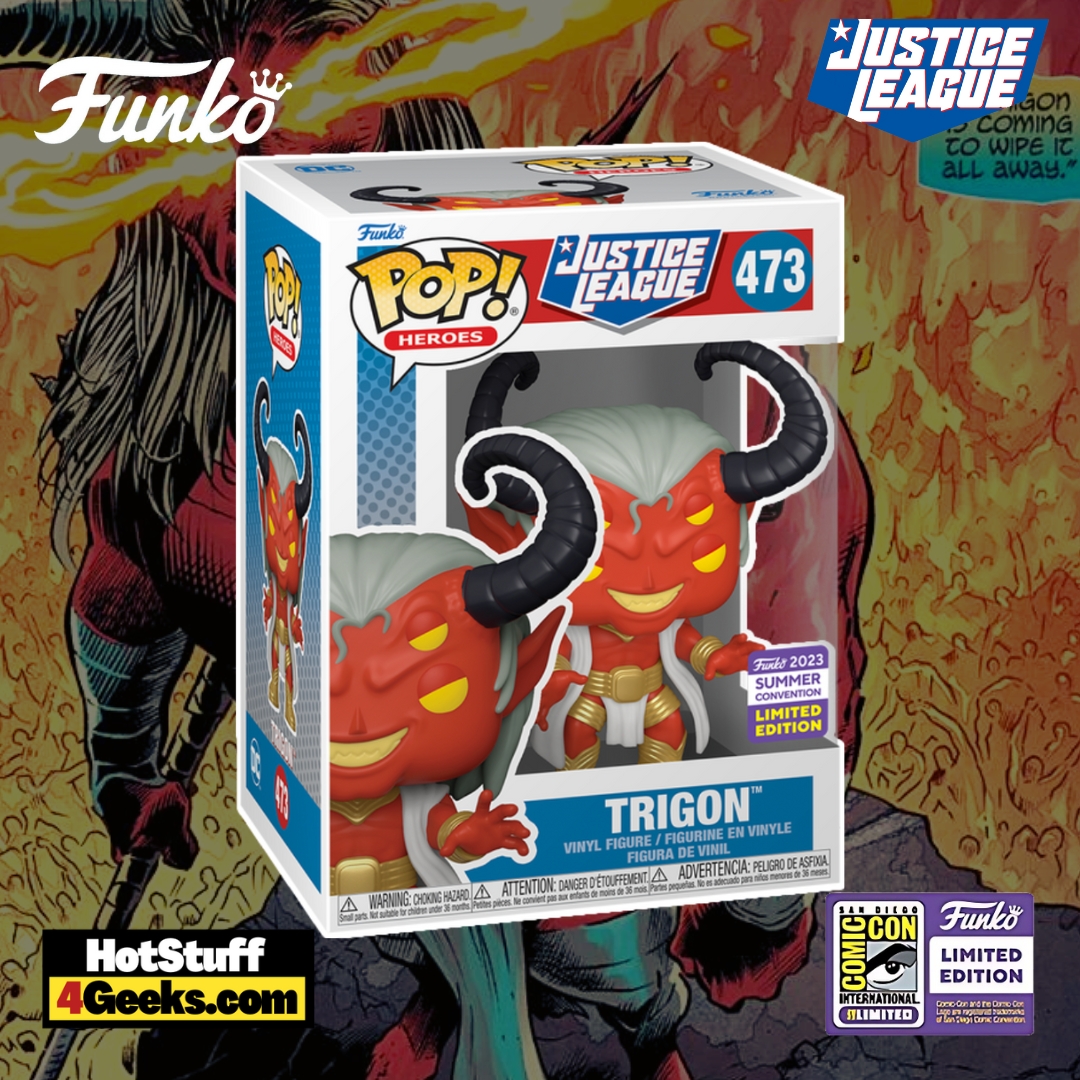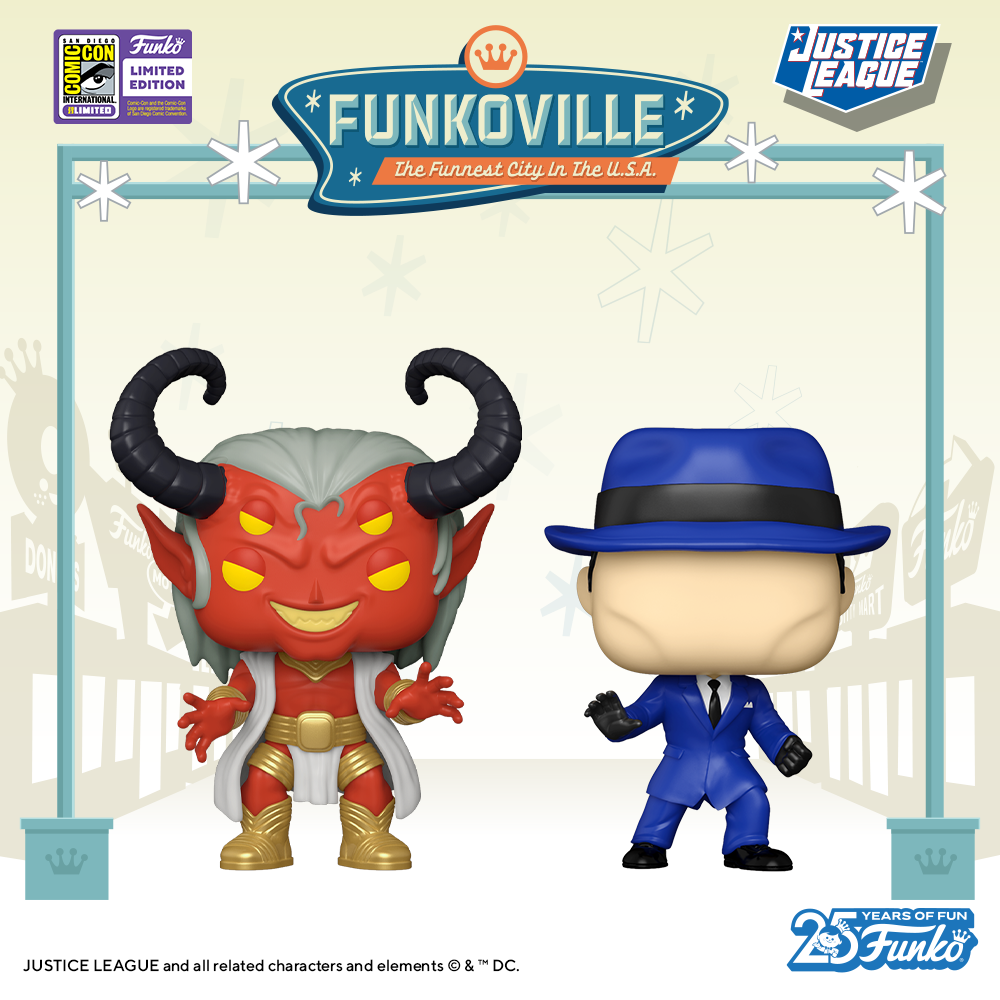 Behind the Fiery Eyes of Trigon: The Darkness That Defines DC Comics
We're diving into the chaotic world of Trigon, one of DC Comics' most daunting villains.
Trigon is no ordinary bad guy — he's a menace that keeps the readers at the edge of their seats, adding a mesmerizing depth to the narrative.
The first thing that jumps out about Trigon, besides his intimidating size, are those gleaming eyes searing into your soul.
You can't ignore the aura of terror he radiates.
Birthed from the pure evil of an entire civilization, Trigon is a terrifying embodiment of malevolence. He thrives on the fear of others, their despair his power source.
Trigon's thirst for destruction and domination knows no bounds — the ultimate nemesis you wouldn't want to encounter even in your worst nightmares.
But let's take a step back. It's not just his desolation and power that make Trigon an intriguing figure.
He also plays another significant role — as the father of Raven, a cherished member of Teen Titans.
This unexpected twist, a demon of ultimate power siring a hero, adds a unique layer to his complex character.
And it's this dichotomy — the struggle of a father-daughter relationship, where love clashes with the eternal battle of good versus evil — that makes Trigon stand out in the crowd of DC villains.
Now, I want you to consider this. In all his evil glory, Trigon serves as an essential benchmark for our heroes.
His terrifying presence not only brings out the courage in our heroes but also exposes their vulnerabilities.
This dichotomy creates a perfect equilibrium, an environment that lets our heroes shine brighter while adding depth to their character arcs.
The essence of Trigon lies in his ability to be a driving force in the narrative.
His often destructive actions set the pace of the story, pushing our heroes to their limits and triggering significant turning points.
The interplay of Trigon's menacing existence and the heroes' persistent courage enhances the thrill and suspense in every storyline.
As we round off our discussion on Trigon, it's essential to recognize that his presence in the DC universe transcends the conventional villain archetype.
He represents the age-old struggle between good and evil, darkness and light, despair and hope.
His character leaves readers contemplating the complexities of relationships and power dynamics.
He reminds us that the dawn is inevitable no matter how dark the night is.
In a nutshell, Trigon is a testament to the brilliant storytelling of DC Comics, a character that keeps us captivated and always wanting more.
His tale serves as a reminder of the intricacies inherent in the universe of comics, proving that beneath the surface of superhero stunts and thrilling battles, the narratives often explore profound, human-like complexities.
So, while Trigon may reign in the realm of evil, his character contributes significantly to the depth, suspense, and humanity that make the world of DC Comics so enthralling.
Funko POP! Justice League: Trigon Funko Pop! Vinyl Figure – SDCC 2023 and Walgreens Shared Exclusive
Available at:
Starting now, you can receive 10% off in-stock items with my special link at Entertainment Earth!
 Enjoy!
As an Amazon Associate I earn from qualifying purchases
Want more stuff like this?
Get the best viral stories straight into your inbox!
Don't worry, we don't spam