SDCC 2023: Proto The Dog Funko Pop! Exclusive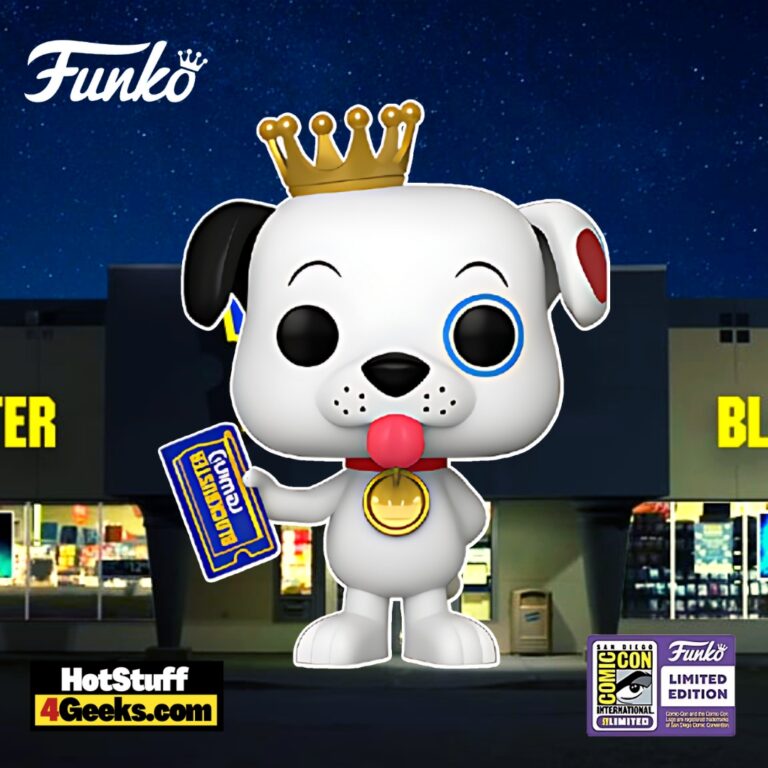 The new Funko POP! Proto The Dog Funko Pop! Vinyl Figure – SDCC 2023 and Funko Shop Shared Exclusive will be available online starting at 6 AM PT on Thursday, July 20, at the links below (click to jump!)
Meet the New Icon on the Block – Proto The Dog: SDCC 2023 Exclusive Funko POP!
Joining the delightful realm of Funko comes a new tail-wagging sensation that's ready to claim a proud spot in your Funko POP! collection: Proto the Dog!
This SDCC 2023 exclusive vinyl figure is a tribute to the endearing canine companion of Funko's mascot, Freddy Funko, capturing the vibrant personality of Proto while embodying the iconic POP! aesthetics we all cherish.
Funko has consistently demonstrated an exceptional ability to encapsulate the spirit of diverse characters in their POP! vinyl figures, and Proto the Dog is no exception.
Beautifully designed, this figure mirrors Freddy's devoted sidekick's lively, playful demeanor, offering a distinct collectible that stands out even in the expansive universe of Funko Pop! Vinyls.
Every contour, every color, every intricate detail of Proto has been flawlessly captured.
From his wide, engaging eyes and fur detailed to perfection to a tail he caught mid-wag, Proto springs to life from the Funko universe and directly into our hearts.
In addition, the Funko signature oversized head adds to the charm, reinforcing their commitment to a unique, cartoonish style.
The SDCC 2023 and Funko Shop Shared Exclusive Proto The Dog Funko Pop! can be found at the links below as soon as the online sale begins (click to jump!)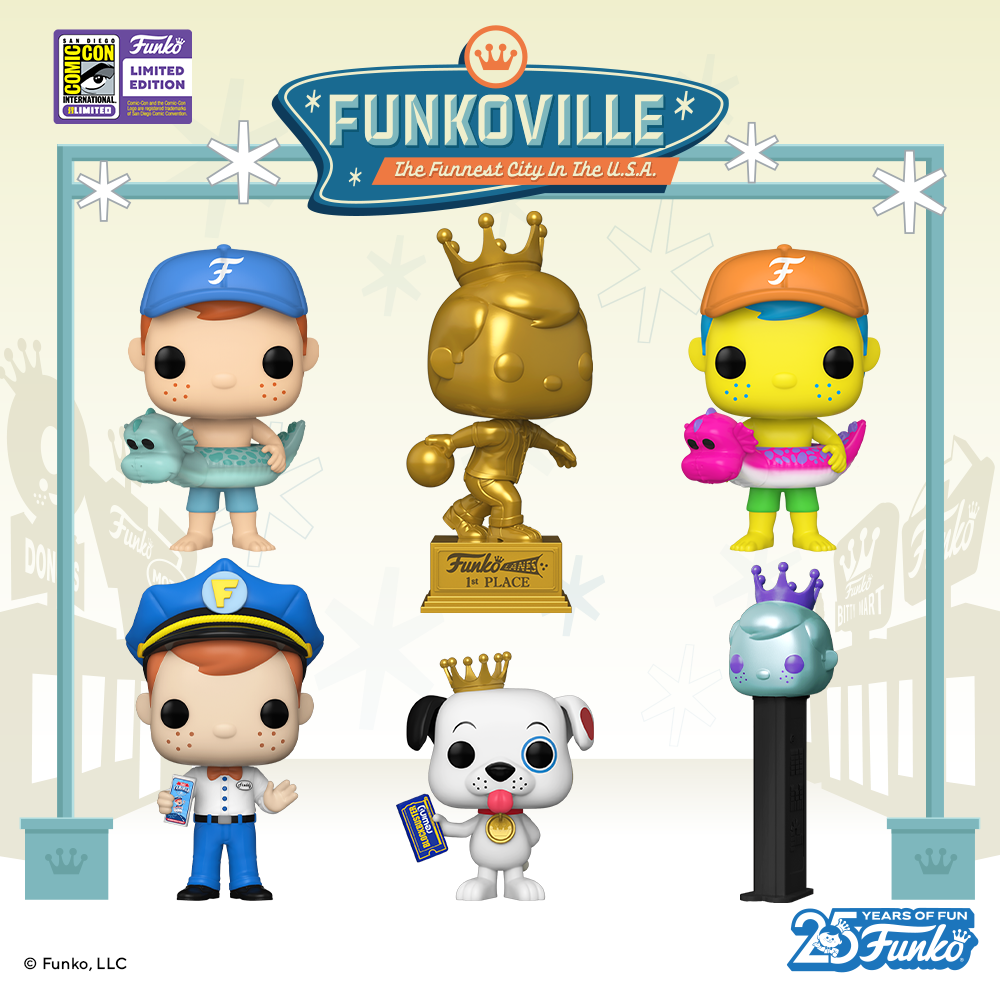 And let's not overlook the distinctive accessories of Proto.
With a crown resting proudly on his head and a Blockbuster ticket in his paw, the figure narrates a tale of royal adventures and nostalgic movie nights.
These details contribute to Proto's personality and take us back to the good old days of video rentals, adding a dash of nostalgia.
The glint in Proto's eyes hints at a world of shared adventures with his buddy, Freddy.
This vinyl figure extends beyond merely representing a character; it ushers us into the lively and fun-loving world that Proto calls home.
If you're fortunate enough to snag one of these SDCC 2023 exclusive Proto figures, you'll find yourself not just adding another Funko POP! to your collection but welcoming a new cherished member to your collectible family.
The charm of Proto's dynamic persona makes him a must-have for Funko enthusiasts and anyone who appreciates these figures' artistry and sentimentality.
In true Funko style, Proto the Dog surpasses the usual vinyl figure standard, embodying a character brimming with energy, mischief, and warm-hearted love.
More than just Freddy's loyal companion, he represents Funko's creative genius and uncanny capacity to capture the spirit of characters in toy form.
The Proto The Dog Funko POP! figure, exclusive to SDCC 2023, is a remarkable showcase of Funko's perfect fusion of creativity and craftsmanship.
This figure doesn't just capture a character's spirit—it brings joy to our faces and adds a delightful dash of whimsy to our collections.
So, collectors, prepare to make room in your hearts and display cabinets for the joyous and heartwarming figure of Proto the Dog.
This vinyl treasure will draw attention and add a fun spin to your Funko Pop! collection.
After all, who wouldn't want this friendly, crowned pup with his Blockbuster ticket gracing their shelf?
Funko POP! Proto The Dog Funko Pop! Vinyl Figure – SDCC 2023 and Funko Shop Shared Exclusive
Available at:
Starting now, you can receive 10% off in-stock items with my special link at Entertainment Earth!
 Enjoy!
As an Amazon Associate I earn from qualifying purchases
Want more stuff like this?
Get the best viral stories straight into your inbox!
Don't worry, we don't spam