SDCC 2023: Shadow and Bone: Alina Starkov Funko Pop!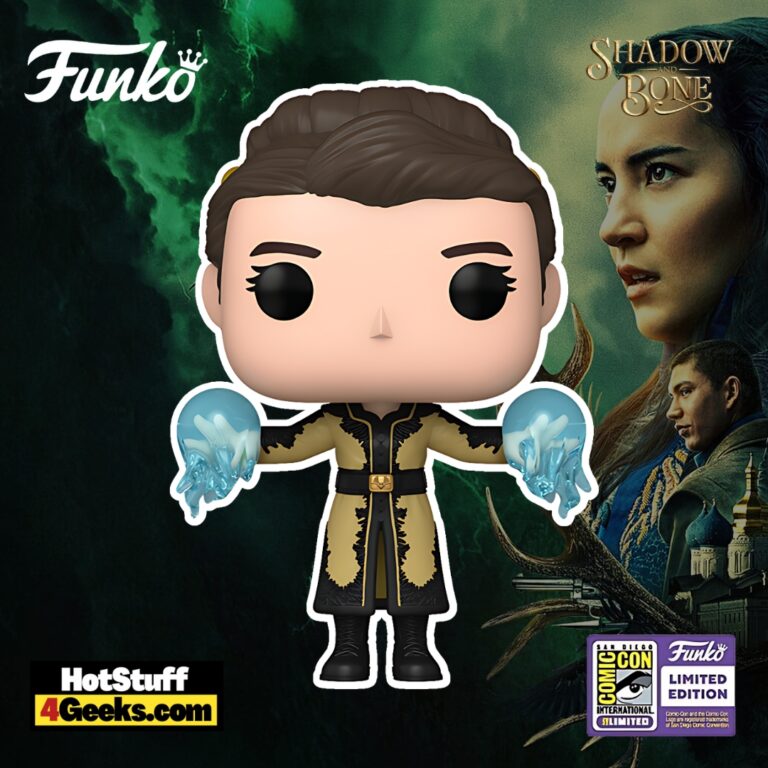 The new Funko POP! Shadow and Bone: Alina Starkov Funko Pop! Vinyl Figure – SDCC 2023 and BAM Shared Exclusive will be available online starting at 6 AM PT on Thursday, July 20, at the links below (click to jump!)
Basking in the Light: 2023 SDCC Exclusive Alina Starkov Funko Pop!
When you hold the new Funko POP! Shadow and Bone: Alina Starkov vinyl figure, you're not merely holding an object; you're holding a tangible representation of the Sun Summoner herself.
Unveiled at San Diego Comic-Con 2023, this exclusive piece has been meticulously crafted to channel Alina's transformative journey.
It showcases Alina's form, radiating an uncanny likeness to the young cartographer who fate thrusts into the perilous limelight.
You can see it in the intensity of her gaze, reflecting a spirit that challenges the dark and dances in the sun's radiant glory.
Her garb mirrors her roots, telling a tale of a humble beginning paving the way for an extraordinary destiny.
This Funko Pop! character is more than an adorable ornament for your shelf; it's a homage to Alina Starkov's remarkable journey.
As fans, we revel in the opportunity to celebrate her in this exclusive, uniquely-crafted form.
The SDCC 2023 and BAM Shared Exclusive Alina Starkov Funko Pop! can be found at the links below as soon as the online sale begins (click to jump!)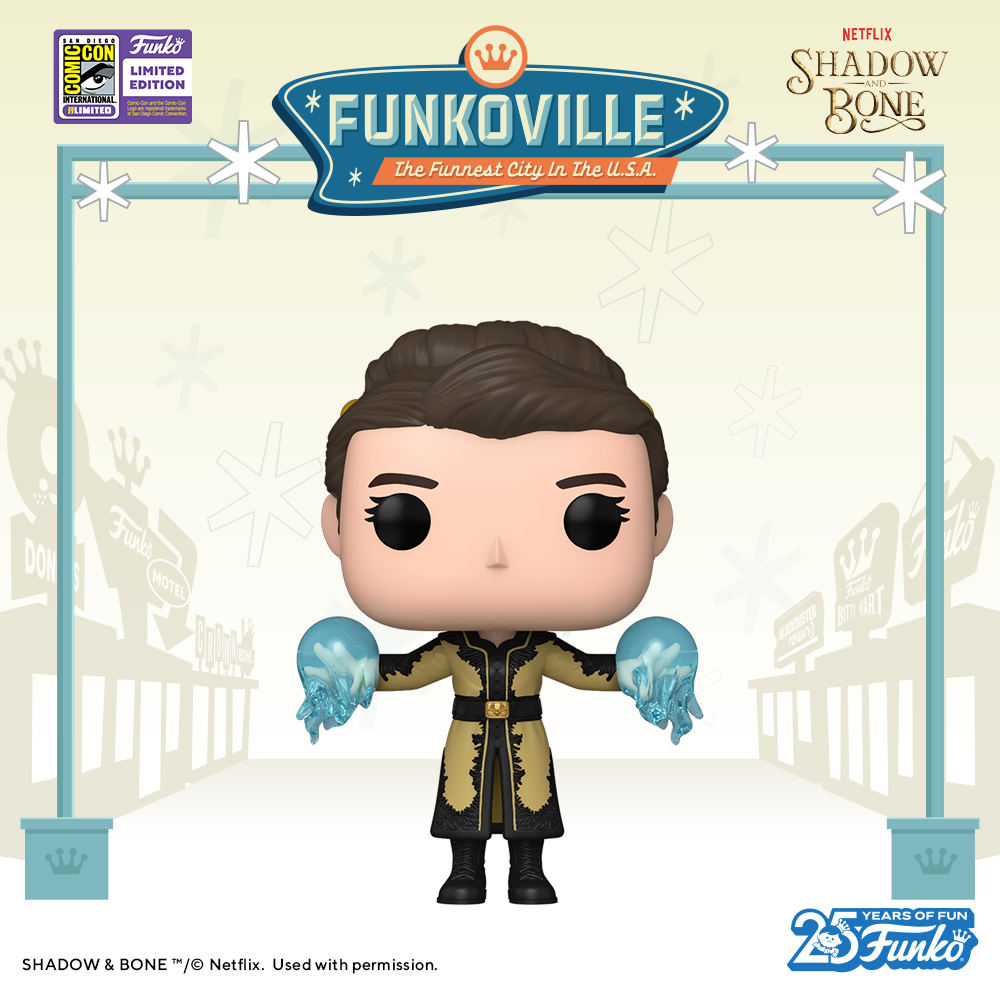 Embracing the Light: Alina Starkov's Illuminating Journey in Shadow and Bone
Navigating through the intricate tapestry of Leigh Bardugo's Grishaverse, you'll find a character radiating resilience and humility, embodying the essence of human fortitude.
In the far-reaching lands of Ravka, a country torn apart by war and shadowed by a terrifying, monster-infested void known as the Shadow Fold, our young heroine begins her journey.
An orphan by circumstance and a cartographer by trade, Alina Starkov is an everywoman, defined by her grit and common sense.
Her straightforward, humble beginnings add a fascinating layer to her character, inviting us to see the world through her down-to-earth perspective.
Then comes the twist that changes everything – Alina is a Grisha, not just any Grisha, but the Sun Summoner, a rare beacon of light in a world besieged by darkness.
This isn't a journey of a commoner turned queen overnight; it's about a young woman confronting her extraordinary destiny and coming to terms with her new reality.
Alina's story is about resilience, dealing with change, and finding light amidst overwhelming darkness.
Being a Sun Summoner doesn't make Alina untouchable or unreachable; instead, it adds a layer of complexity to her relatable persona.
Her unique abilities don't sever her roots but drive her to question the world's inherent inequalities
. She observes, ponders, and challenges the status quo, never forgetting her humble beginnings even when residing in the luxurious Little Palace.
Moreover, Alina's rise to power is a captivating dance between retreat and acceptance.
Her initial impulse is to pull away, retreat into familiarity, but when circumstances call for it, she rises.
She may not be comfortable with her newfound status, but she will wield her power for good, staying true to her loyal and headstrong nature.
One could argue that Alina's power emergence isn't merely luck but a demand for balance within the Grishaverse.
The world created the Sun Summoner as a counterweight to the Shadow Summoner's darkness, pushing Alina to face her destiny.
Her powers are not just about summoning light but symbolize hope, resilience, and the courage to push back against darkness.
Her abilities also bear a substantial degree of responsibility.
She's hailed as a living saint, a prophesied savior expected to perform miracles.
But Alina is not a messiah from the get-go; she is a girl on the precipice of womanhood, learning to control her powers and live up to the expectations of a nation.
In essence, Alina Starkov is more than a Sun Summoner.
She embodies the human spirit's resilience, a testament to the strength that lies in humility, and an unforgettable beacon of hope in a world grappling with darkness.
Through her journey, Shadow and Bone speak to all of us, reminding us that sometimes, the light we seek is within us, waiting to be discovered.
More to read:
Funko POP! Shadow and Bone: Alina Starkov Funko Pop! Vinyl Figure – SDCC 2023 and BAM Shared Exclusive
Available at:
Starting now, you can receive 10% off in-stock items with my special link at Entertainment Earth!
 Enjoy!
As an Amazon Associate I earn from qualifying purchases
Want more stuff like this?
Get the best viral stories straight into your inbox!
Don't worry, we don't spam